Nubank Aims to Give Millions of Unbanked Their First Accounts
(Bloomberg Businessweek) -- São Paulo-based Nubank, the largest fintech company in Latin America, is bringing credit cards and online banking services to nations where fees are notoriously high and service is lacking. A rare tech unicorn with a female founder, it's committed to boosting racial and gender diversity within its ranks.
How big was the need to democratize financial services in your region?
Sixty million people in Brazil alone are unbanked. If you didn't grow up in Brazil, it's hard to imagine how hard it is for a lower-income, working-class citizen to actually get any financial services. People often have to commute an hour or two using public transportation to get to a branch. Working hours are very restricted, so you often have to wait for them to open. When a branch does open, you go through bulletproof revolving doors with armed guards pointing guns at you, because the assumption is everyone is a criminal. You've got to leave all your stuff in a locker outside, as if you're going to prison. You're not allowed to use your phone and have to wait in very long lines. A lot of people go through that multiple times a month to get their paychecks and to withdraw the money to make their daily payments.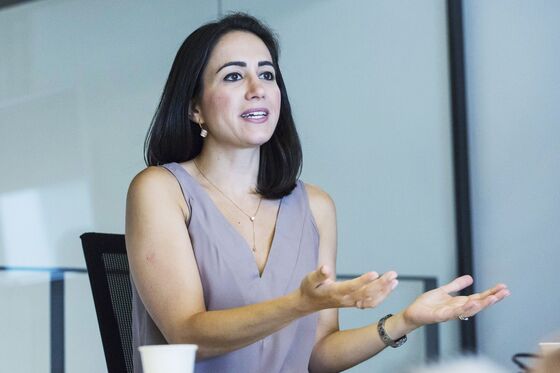 How has Nubank changed that?
We give people back their financial dignity. Twenty percent [of Nubank customers] never had a credit card or a bank account before; they were completely excluded from the system. And because we eliminate processes using our digital platform, we can pass on those savings in the form of no fees or lower fees or lower interest rates. We estimate our customers have saved over $3 billion in fees alone since we started Nubank.
How have customers responded to your being in the market?
We're proud to be serving 35 million customers in Brazil. Mexico is a much smaller country, but we've grown tremendously and already have more customers there than we had in Brazil around the same time. In Colombia, even before we actually launched, we had 200,000 people on our waiting list.
Why do these financial-services changes matter so much?
The money that is being saved by families is used for food, for education, for other purposes, so that has been a dramatic improvement in people's lives. And a lot of them never had the opportunity to have a credit card or a debit card. Now they can make appliance purchases and pay that in installments, or get a loan, or for the first time have a life insurance policy.
How did the pandemic affect your business?
We were able to dramatically improve our customers' lives. Not having to go to a branch, not having to take those long lines, not having to take public transportation in a world with Covid is a pretty big benefit. We already had something like 12 million customers right before the pandemic. That number has more than doubled.
Last fall, Nubank said that it had not initially realized the extent of the challenges people of color face in getting employment in industries like yours, and that it was wrong. What are some of the things your company is doing to advance racial equality?
Brazil is a country that is extremely diverse. Its population is 54% to 56% Black and brown. But historically a lot of barriers prevented many of those people [from] getting a proper education, which cascades into how they're inserted into the corporate world and the workforce. So we're investing in programs [to recruit] more Black and brown people over the next couple of years into engineering positions. We have programs that are focused exclusively on female Black engineers, for instance.
How has being a working mother affected you while building a startup?
Being a mom and working a full-time job is an actual skill that should be valued much more than it is. In my case it's about making very hard choices and having my priorities clear. What helped me achieve was having clarity on what is a priority, what isn't, and being able to stay true to that.