This Snowboard Uses a Forked Design From the Era of 'Snurfing'
(Bloomberg Businessweek) -- Snowboarding in its earliest days was essentially winterized surfing—it was actually called "snurfing," and there were occasionally fins involved. Largely banned from resorts, seminal boarders built gear to carve powder like water and didn't bother spinning around and riding in both directions. Now, decades later, what is old is new again in Nitro Snowboards' Quiver Cannon ($520), a wide, fish-shaped board built to float and bounce in deep snow like a pink dolphin in a curling wave.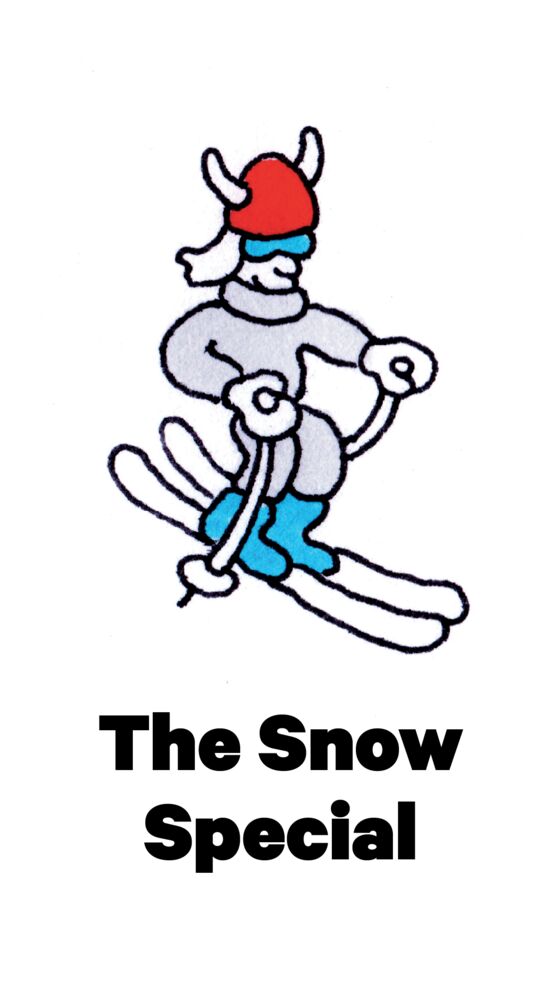 • With the Family Tree Mystery Fish ($1,750), Burton Snowboards, the sport's biggest player, offers a pricey piece of high-tech hardware with a design that draws heavily from its early days in the 1980s.
• Wide and stubby, Skis Rossignol SA's XV Sushi LF ($450) is best suited for fresh snow piled in tight spaces, and, fittingly, it's made with certified sustainable wood.
• For true believers in the surf-on-turf experience, Jones Snowboards LLC offers the Mountain Surfer ($400), a fiberglass board with a contoured bottom that's made to be used sans bindings. (A leash keeps it from descending sans rider.)
The Quiver Cannon is purpose-built for a skillful backcountry rider, but it's more versatile than many similar options. In deep snow, the notch in the back lets the tail of the board sink, making it easier for a rider to ramp the nose out of the fluff and initiate turns. On harder snow, the Quiver Cannon's extra-long size will come in handy, carrying more speed on big traverses back to the lift or lodge. $520; backcountry.com
To contact the editor responsible for this story: Chris Rovzar at crovzar@bloomberg.net, Justin Ocean