Nintendo's Animal Crossing Is Spawning Real-Life Commerce
(Bloomberg Businessweek) -- Nintendo Co.'s Animal Crossing: New Horizons has proven more than just an oasis of calm in the coronavirus storm. In China, the video game has spawned an entire virtual marketplace of online goods that are paid for with real money.
Such is the demand for Animal Crossing digital decorations and animated friends that a legion of e-commerce hawkers has emerged, selling almost everything a player needs to perfect their video game island abode. On Taobao, Alibaba Group Holding Ltd.'s internet marketplace, there are already more than 4,000 Animal Crossing stores. Nintendo explicitly forbids the practice, but New Horizons isn't officially available in China, and gamers there are already accustomed to buying gray-market copies of lots of things online.
One Taobao vendor, who asked to be identified only as Pamela, says she's made more than 100,000 yuan ($14,100) acquiring and selling Animal Crossing items since the end of April. The veteran apparel-shop owner started her new venture after she bought six Nintendo Switch consoles and some add-on software that allows her to churn out infinite resources in the game by changing its code. She's hired three staff, who each have two consoles and work in shifts to connect in-game with buyers. The money she's made has easily covered her 60,000 yuan initial outlay. Customers spend around 50 yuan each on average, she says, though one splashed out 800 yuan to buy some new online interior decor that Pamela designed herself.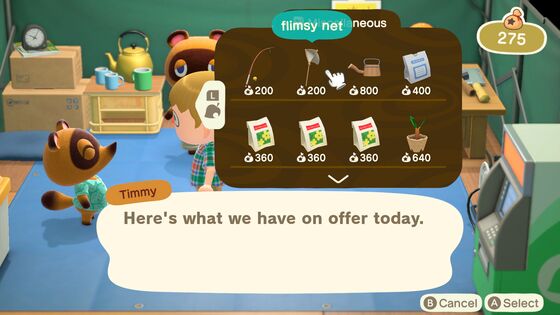 New Horizons is the fifth title in the Animal Crossing series and was released in late March, when most of the world was already in some sort of coronavirus lockdown. The game, a simulation of idyllic, pastel-colored island life, was an instant hit. Players can fish, garden, do a bit of carpentry, or just hang out with friends—mundane real-world activities that took on a delicious quality when everyone was confined to their houses. Its cartoony style and relaxed gameplay were a perfect digital antidote to Covid-19: New Horizons quickly became Nintendo's best-selling Switch debut, also helping to spur console sales.
Pamela's story illustrates a unique gamer culture in the world's second-largest economy, where there's an insatiable desire to keep up with social media trends and have all the latest and greatest in-game gadgets. When large corporations don't act swiftly, China's thousands of small merchants swing into action with the entrepreneurial ingenuity to make it happen. While some in-game items have popped up for sale on EBay Inc. pages, Chinese vendors have elevated the art. Nintendo, whose terms of service specifically request players not conduct trades for real money, declined to comment.
"Chinese gamers will pay to win a video game," says Zeng Xiaofeng, a Shanghai-based analyst with game research firm Niko Partners. "It could be a win in the battleground, or a win on social media as to who has the prettiest cat or house." While China keeps a tight leash on official channels for console and game sales, Niko estimates mobile offerings with in-app purchases have grown into an $18.5 billion industry in the country. The same appetite to present a successful social media image drives people to obtain items such as rare weapons and cosmetics in mobile games and fuels real-money spending, Zeng says.
One of the quirks of Animal Crossing's virtual economy echoes the Dutch tulip-buying craze. Instead of tulips, players use bells, the in-game currency, to buy turnips, which they then sell to two raccoon vendors. The market-making raccoons offer different prices on each island and revise how much they'll pay twice a day, encouraging players to connect with friends who also have turnips to sell and go island-hopping to find the best price. Tencent Holdings Ltd.'s WeChat—China's dominant social network—now hosts limited-functionality, or so-called lite, apps designed to make turnip trading quicker.
Scarlet Wang shops for Animal Crossing gear on Taobao regularly. Since the game's release, the Beijing-based tech worker has dedicated most of her evenings to developing her in-game island, spending around 500 yuan on digital coins and cosmetics she couldn't have earned unless she'd spent many more hours playing the game. "Money buys me happiness," the 29-year-old says. "The most important thing is that I saved my time."
For players like Wang, Animal Crossing: New Horizons offers a change of pace from the usual hack-and-slash games, or those that emphasize combat, often with a large serving of gore and guts. Spending on in-game resources allows Wang to focus on the fun and wholesome elements, she says, like growing hybrid flowers or designing an island layout.
Angie Li is another convert. To secure the best price for her turnips, the 30-year-old communications specialist scours Alibaba's secondary marketplace, called Idle Fish, for players who will let her visit their island to make a sale in return for a small entry fee, typically around 5 yuan. Li buys turnips on her own island for less than 100 bells and can offload them for six times that, making a digital windfall with the help of real money. With her online profit, she buys decor for her island home. "I'll decorate my house with things I can't afford in real life, and then just lie there," she says.

Read More: Video Games Are the New Kings of Media, Even for Garth Brooks