New Data Show How Far From 'Normal' the Tourism Industry Remains
(Bloomberg Businessweek) -- If your passport is still collecting dust, you're hardly alone. A full recovery for the tourism industry was never expected in 2021—most estimates peg a return to "normal" by 2024. But the current travel economy varies greatly depending on what region you're looking at.
The Caribbean, for instance, is "recovering at a faster rate than any other region in the world," shows an October study from the World Travel & Tourism Council. That's a relief after years of rebuilding following hurricanes Irma and Maria in 2017. Travel's contribution to global gross domestic product rose 30% in 2021, on average, from 2020. In the Caribbean, that figure was 47%, a difference of $12 billion for local economies. If that continues, the region could surpass its record-setting 2019 by next year.
The U.S. is also faring better than expected. Models from STR, a hospitality data and analytics company, have bumped the timeline for its travel recovery up a full year, to 2023, even though international tourism resumed in November.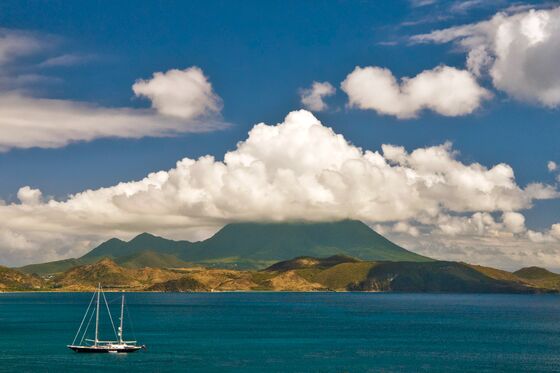 But generally, within regions, there have been winners and losers. "If you're leisure-oriented, with access to beaches or mountains, you did well or you did really well," says Jan Freitag, STR's senior vice president for lodging insights. His company's data show that through Nov. 27, 41 out of 131 U.S. hotel markets outdid 2019 revenue per available room.
The Florida Keys—the most tropical place Americans could drive to without pandemic restrictions—were the clear winners, indexing at 144% of 2019 numbers. Runners-up included Gatlinburg, Tenn.; Daytona Beach, Fla.; and Myrtle Beach, S.C.
Similar narratives unfolded in Europe, where the top market, the Turkish Riviera, indexed at a massive 192% of its 2019 figures. The more luxurious the hotel, the better the outlook. Both abroad and in the U.S., spots such as Amangiri, Blackberry Farm, and Ranch at Rock Creek have commanded such fervor that it's been all but impossible to get a reservation.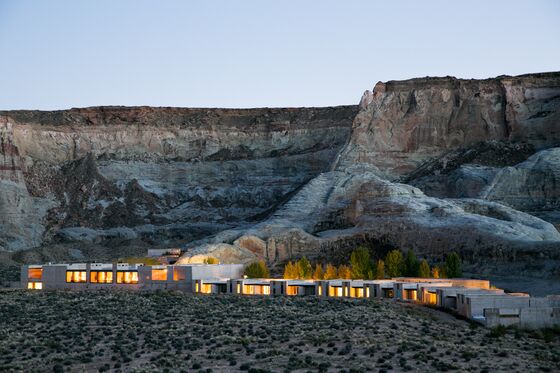 The flip side has been a toll on cities. In the U.S., San Francisco took the greatest hit in 2021, indexing at only 34% of its 2019 hotel revenue. Boston, New York, and Washington all made about half of their 2019 numbers. The story was worse in Europe, where 2021 didn't differ as wildly from 2020 as the travel industry had hoped.
You may have seen friends post on social media about jetting from the U.S. to Croatia and Sicily, but these and other destinations were still dependent on regional rather than higher-spending cross-border tourists. International arrivals are still down 73%, on average.
By November the Asia-Pacific region had managed to capture only 5% of the international arrivals it saw in 2019, owing to government-imposed lockdowns. The impact on jobs and the economy has been "nothing short of catastrophic," as the United Nations International Labour Organization's regional director Chihoko Asada-Miyakawa told Al Jazeera.
A handful of major countries in the region, including Australia, China, and Japan, have yet to reopen to international leisure travelers at all. And some countries that did open up in recent months, such as Singapore, have had to revise their policies to curb the spread of the omicron variant, which is now poised to scuttle the high season in Southeast Asia—as well as the Alps.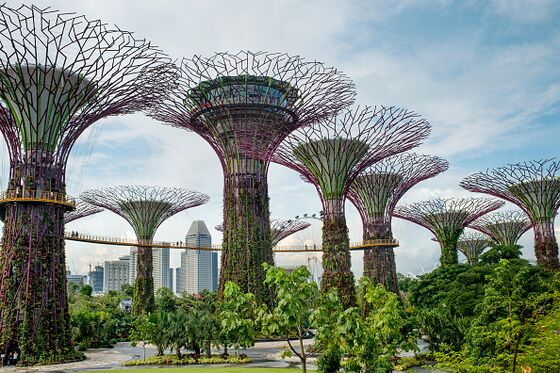 With nowhere to go abroad, China's moneyed travelers are giving plenty of business to the many hotels on their home turf. But not every country is dense enough or has a wealthy enough population to compensate for international tourism, deepening the inequity of many respective recoveries. The $1,000-a-night resorts in Fiji, Indonesia, Thailand, and the Seychelles are not built for local crowds. And in some cases, these countries have also had unequal access to vaccines, impeding their ability to control caseloads or safely reopen borders.
At least this isn't high season in southern Africa, where the safari industry is still reeling. "If I could have picked the dates for another wave of disruption, this is probably what I would have chosen," half-jokes Dereck Joubert, the National Geographic wildlife documentarian and co-owner of the safari outfit Great Plains Conservation.
Any added disruption threatens a recovery timeline that will already take "six or seven years" for Joubert's company. And without tourism revenue, safari operators—big underwriters of conservation projects in the region—cannot contribute. "The losses to wildlife and conservation are very hard to calculate," Joubert says. "It will take another year just to find out how much we've lost."