An Expat's Guide to Real Estate in Dubai
(Bloomberg Businessweek) -- Dubai, a relative newborn on the world stage, was a city built around cars. And even though its economy is more diversified than those of its Gulf neighbors, this desert metropolis still feels ripple effects of the oil industry's booms and busts.
From 2011 to 2014, when oil prices were more than $100 a barrel, Dubai's property market soared. Apartments in the world's tallest building, the Burj Khalifa, were more than $1,000 per square foot, according to consultants Cluttons LLC. Now, as oil hovers at $70, values in the Burj Khalifa have dropped to about $650 per square foot. But the Russian currency crisis and Brexit, coupled with increased taxes and fees for everyday purchases, have made Dubai a less affordable place to live.
"We still haven't reached the bottom," says Sofia Underabi, head of residential valuation at property consultants Cavendish Maxwell. And there's plenty of housing stock to come: More than 91,000 apartments and 42,000 homes are expected to be added by the end of 2020, Cluttons says.
In Dubai, many rent instead of buy, especially when they first arrive, armed with corporate housing allowances. (Almost 90 percent of the 3 million residents are noncitizens.) Visas are often short-term and tied to employment, so losing a job can mean having to leave the country.
Some areas in the geographic middle of the city limit home sales to only Emiratis, but if you have the money—regardless of gender or creed—you can get a rental.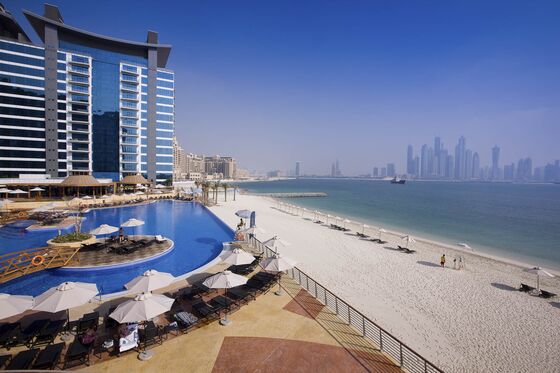 Welcome to the Non-neighborhood
Anyone relocating to Dubai shouldn't think in terms of neighborhoods as they would in New York or London. This isn't a walkable city—it's too hot, anyway—and shopping or social gatherings require a car.
Homes are oriented around specific buildings or developments. Sea views are at a premium, and standard amenities include on-site gyms and pools, as well as separate living quarters for household staff. Higher-end options can have tennis or basketball courts, or spas.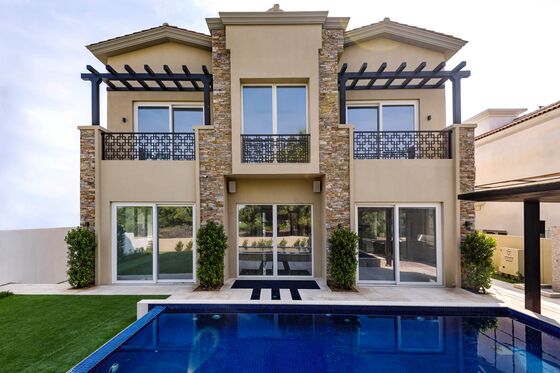 Houses and town houses (almost always called villas) are typically three bedrooms in suburban-style neighborhoods, behind gates or walls. In June the average four-bedroom luxury villa rented for $6,800 a month, Cluttons says.
Proximity to some of the most sought-after American, British, and international schools puts developments such as Arabian Ranches, despite being inland, high on the list for corporate executives moving with a spouse and children. Homes in nearby Jumeirah Golf Estates often come with a private pool, and there's a clubhouse, pro shop, gym, tennis academy, and restaurants as well. A five-bedroom home rents there for about $11,300 a month, says Andrew Leech, an associate at Gulf Sotheby's International Realty.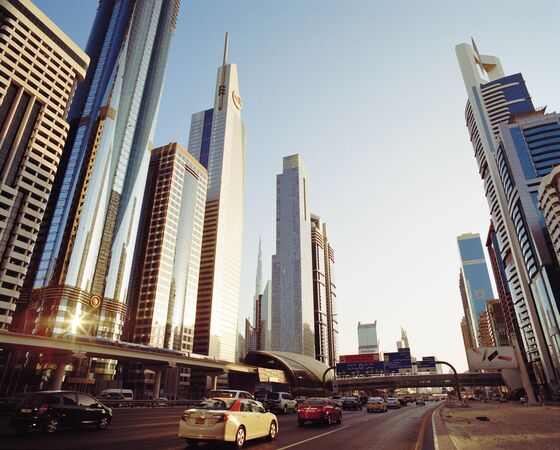 The Downtown Apartment Option
Higher-end apartments are clustered in three main areas. A two-bedroom unit on the north end in the business district, known as the Dubai International Financial Centre, rents for an average of $4,000 a month, according to Cavendish Maxwell. Nearby, in downtown, the Burj Khalifa and other high-rises are grouped near the Dubai Mall. (The one with the indoor ice rink—not the one with the indoor ski slope.) Burj Khalifa apartments are some of the most expensive in the city, though you might have to take three elevators to get to your front door. Earlier this year, a four-bedroom apartment there sold for $4.95 million, or $767 per square foot.
On the southern end of the city, there's Dubai Marina, where residential skyscrapers crowd a glittering man-made 1 ½-mile-long waterway. Two-bedroom apartments in Marina rented for an average of $3,000 a month in the second quarter of 2018, a 4.6 percent drop from the year before, according to Cavendish Maxwell.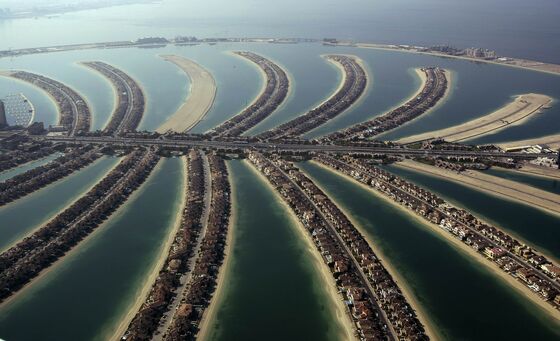 The Palm Jumeirah is widely considered the pinnacle of the beachfront properties. Houses cram the fronds, or branches, of the man-made islands off the southern end of the coast. Apartment buildings line the "trunk."
Some of the best apartments on the Palm are in the Five, Oceana, and Tiara buildings, which can come with views of the Dubai skyline and a private beach.
A three-bedroom, four- bathroom place here can run about $7,200 a month. The facilities and manicured beaches, combed and cleaned by staff, are mostly empty during the sweltering summer months, when temperatures regularly soar above 110F.
Matthew Solomon, an agent with Haus & Haus realty, prefers to look on the bright side: "There's a hotel on-site. It's like being on holiday every day."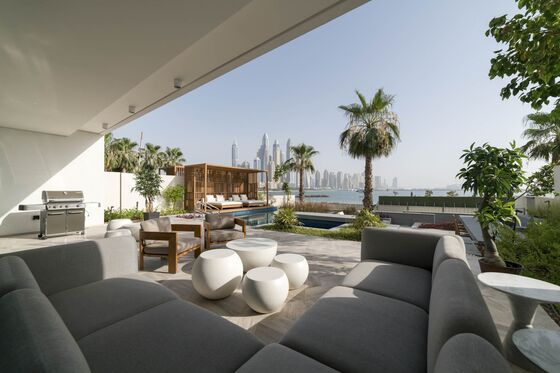 So Many Jumeirahs, So Little Time
The name Jumeirah, which roughly translates as "little embers," is a popular real estate moniker. But it can mean just about anywhere in Dubai.
Five Palm Jumeirah
This 12,305-square-foot villa has four bedrooms and six bathrooms, plus a maid's room and a private pool. Furnished, it's listed for $38,500 a month.
Jumeirah Golf Estates
A five-bedroom villa here rents for about $11,300 a month. It comes with a steam room, gym, hot tub, an entertaining space, and a second kitchen on the ground floor.
Jumeirah 3
For $11,344 a month, this six-bedroom villa on Jumeirah Beach has a private garden, covered parking, and distinctive tiling.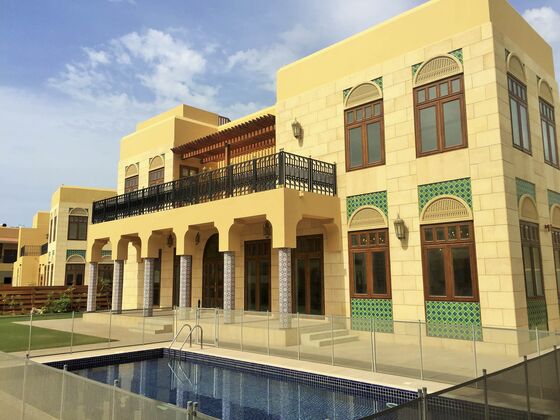 To contact the editor responsible for this story: Chris Rovzar at crovzar@bloomberg.net, James Gaddy