The McLaren 720S Spider Solves Those Sticky Supercar Problems
(Bloomberg Businessweek) -- Want to make a $300,000 convertible supercar feel unsexy?
Try retracting the roof while sitting in traffic. More often than not, it will clunkily fold in on itself over the course of 20 yawning seconds, a lethargic praying mantis settling awkwardly onto a branch. The lines of the car become an interrupted conversation. As your head is finally exposed to the elements, suddenly you don't know what to do with it.
Yet in February, on a desolate stretch of highway in Arizona's Sonoran Desert, I found myself charmed by the retractable roof of the 2020 McLaren 720S Spider.
I'd been cruising through forests of towering saguaro cacti (did you know it takes 100 years just to grow the main trunk, plus an extra 75 years per arm?) with the top of this supercar firmly in place. I wanted to protect my skin from the sun and wind, especially during some triple-digit speeds. Only a pale wash of brumal light was allowed through the electrochromic glass roof. But then I came across a roadside junkyard that offered an excellent photo op, and I decided I needed some air.
I reached to push a little black button embedded in the center console. Without a sound, the roof tucked itself away in exactly 11 elegant seconds. Yellow sun and crystalline air drenched my skin. The entire structure is a ­single pane of high-tech glass that can also be darkened or switched clear again in a flash—a "wow" moment that goes beyond the brand's former emphasis on speed and speed alone.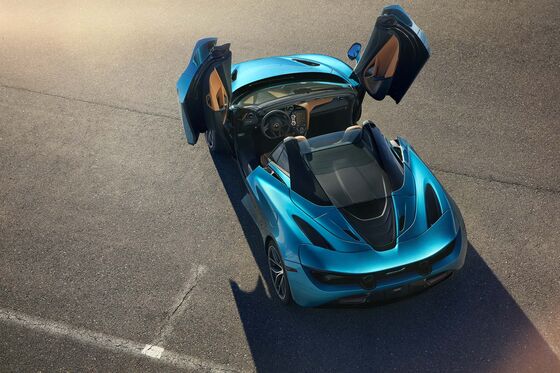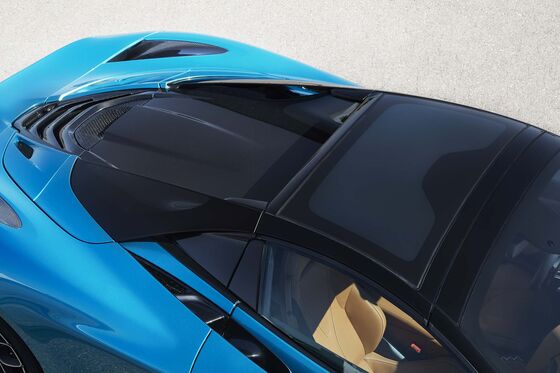 McLaren's deployment of generous innovations like this should rattle rivals five times its age, such as Ferrari, Porsche, and Lamborghini, and move the nine-year-old company in Woking, England, beyond its track-car roots. Although the 720S Spider retains the narrow footwells and quirky cabin technologies of its coupe counterpart, significant improvements in this topless supercar have nudged it past the original, which I drove last year. These include frame­less, wider-opening dihedral doors that are easier to get in and out of, and front and rear fenders that improve aero­dynamic potency and visual allure.
More important, glazed Plexiglas reinforcements that act like flying buttresses (picture Notre Dame, in car form) are set behind the headrests and elevate the car to architectural status. Because they are separate buttress arms, rather than solid pillars, they also increase over-the-shoulder visibility (by 12 percent, McLaren says). Usually, changing lanes in a supercar requires a significant amount of neck craning; swerving the 720S Spider through the twilight traffic of Old Town Scottsdale as I returned to my hotel required not a single crank.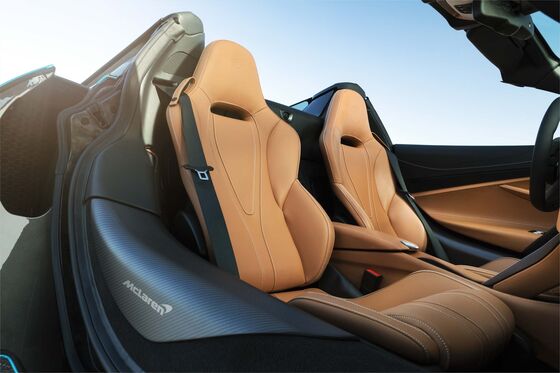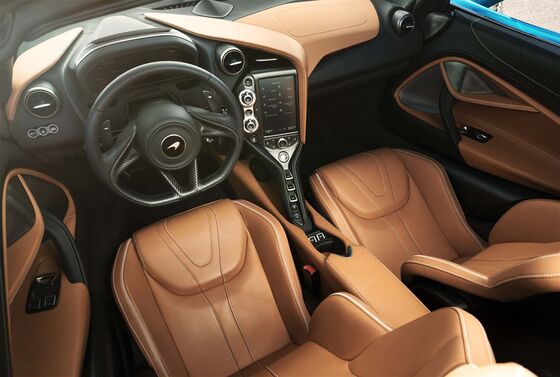 What it did require was plenty of focused attention. The 720S Spider may be designed for wider use than predecessors such as the MP4-12C and the P1, and it feels much more at home on sweeping desert roads than cooped up on a track. But it still has explosive acceleration through its gears, posting identical times to its coupe sibling: 2.8 seconds from zero to 62 mph and 212 mph at top speed.
That it accomplishes this with an additional 108 pounds, an increase that comes mostly from the bulk of that glass, is no small feat. Cars with their tops lopped off typically require additional structural reinforcement to compensate for the missing roof. That tends to make them noticeably heavier and less aerodynamic (hence, slower) than their coupe counter­parts. Credit for this achievement goes to a Formula One-developed carbon fiber monocoque tub.
The 720S Spider and the coupe share the same twin-­turbocharged 710-­horsepower V-8 engine. They also share the same seven-­speed dual-clutch transmission that flows through gears like quicksilver. The connection I felt with the 720S Spider to the road was so complete that at every touch point—feet, hips, shoulders, hands—the car might as well have been an extension of my body in machine form. (A word to the wise: Arizona 5-0 swarmed to it like bees to honey. If I bought one, I'd make fast friends with my local law enforcement officers.)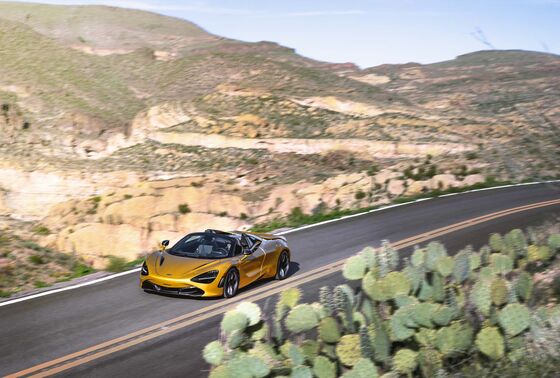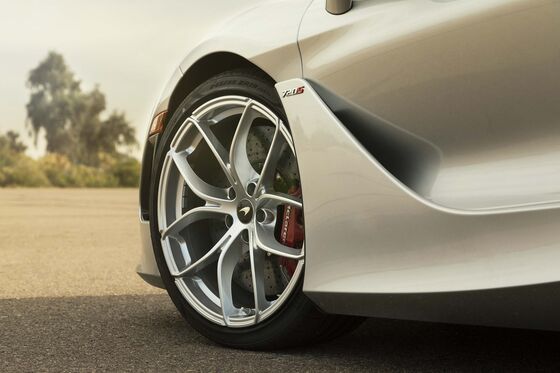 Nonessentials—360-degree parking cameras ($3,100), Bowers & Wilkins surround sound ($4,420), carbon fiber racing seats ($6,390), and the no-cost option of a lift kit that raises the front of the car a few centimeters to better navigate inclines—make the 720S Spider occupiable for extended periods. With 5.3 cubic feet of storage space under the front hood, plus 2 cubic feet behind the seats when the top is up, it's conceivable that you could drive the 720S Spider on a regular, even daily, basis. That notion was heretofore ridiculous for McLarens of this caliber, with their bone-­rattling rides, spartan interiors, and chin-splitting proximity to the road.
That it costs $315,000, $22,000 more than the coupe—plus $9,100 more for that magical roof instead of the standard carbon fiber top—is more or less moot considering the hefty price of the car itself. McLaren engineers have conjured something special: sensual freedom worth more than just the sum of its parts.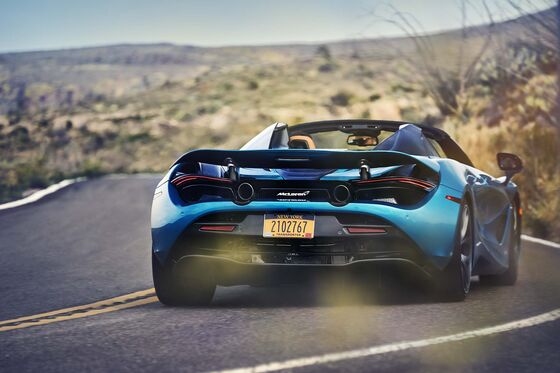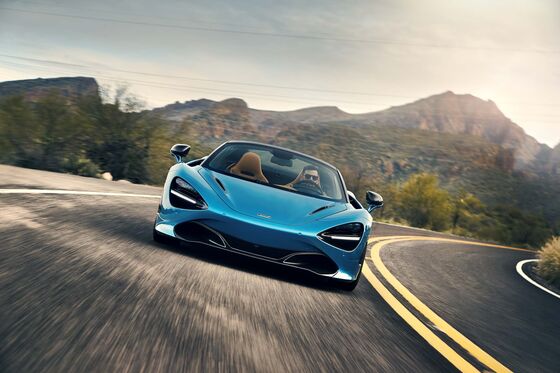 To contact the editor responsible for this story: Chris Rovzar at crovzar@bloomberg.net, Justin Ocean