Ikea's Head of Design Is Leaving to Start His Own Consultancy
(Bloomberg Businessweek) -- In September, Ikea announced the departure of Marcus Engman, its head of design since 2012. The move came as a surprise: Engman has a long history with the company and has been credited with giving the brand a major design jolt, through experiments and collaborations that made Ikea feel like an innovator again and more than just a flat-pack retail giant. As he prepares to launch his own design consultancy this month, Engman talked to Bloomberg Businessweek about design, business, and the importance of transparency.
You were 16 when you got your first job at Ikea, back in the 1980s. How would you compare the role of design in the company then to now?
Design has always been in the forefront. Some of the first employees [Ikea founder] Ingvar [Kamprad] brought to the company were actually designers. It's always been appreciated.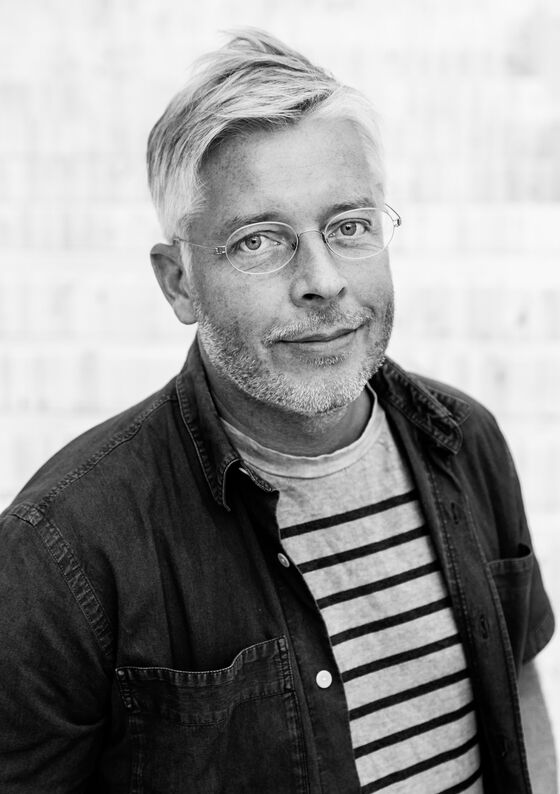 The focus on how to do things has seen a little bit of variation. I think one of our biggest achievements is that we have come into working with our own design ethos—what we call democratic design—that's like a common language around design. A problem that a lot of big companies have in working with design is that different parts of the company don't understand each other. So how do you get engineers talking to designers? And even harder, the ones responsible for business development and the marketing people and so on—how do you get them together?
If you have a way of expressing design—democratic design, with five pillars [form, function, quality, sustainability, and affordability]—it's easier to get everybody to talk about the product, so it's actually built upon the same pillars every time. That's been really good for us.
And it's good when you bring in external collaborators, to make them understand what is important for a product to become an Ikea product.
Yes, you have to have your own story straight before you can tell it to others. And collaborations have been a big part of your tenure. How come?
I wanted to see how we could be better by reaching out. How do we learn from the ever-changing fashion industry and how they work with a narrative, for instance. But it's not just about Ikea learning—it's about what we give back, so that it's a true collaboration. The thing that's always driven me is the question: Does it really have to be this way—isn't there something we can do differently? The collaboration with Tom Dixon was from a discussion of things we thought were silly in the home furnishing business right now, and one of them was how sofas are made. From there, the idea of the Delaktig range actually emerged: What would it take to do a highly industrialized sofa? And how could you do something that's "hackable" at the same time, so you involve more people in the development?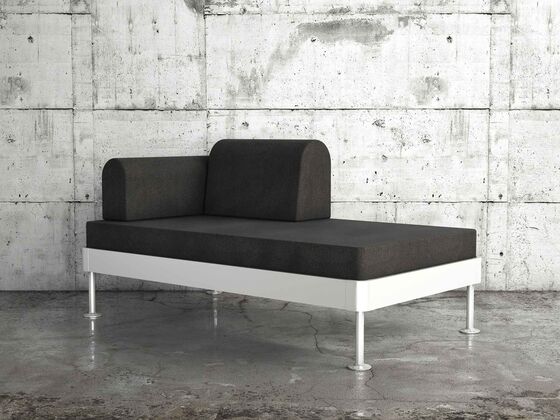 You've sometimes talked up a very simple carafe with stopper product that, I gather, took a few years to develop and retails for around $5. What's significant about that?
It's an everyday product, and that's when we are at our best. It's done in a way so everybody can afford it. And it has a beauty, so it goes to your heart at the same time. It's form, function, quality, and sustainability, and it's affordable.
You also talk about transparency. What would you point to as examples of what that means to you?
It's both internal and external, actually. We went into rebuilding our total office with more open space, so you could see all the projects going on at the same time, all the way from the first Post-it notes through to final samples. Everybody could put their nose into it and say: "How did you think about this?" It's truthful, and it's a more creative environment.
On the outside, it started by us documenting how things are made—both the creative process but also how we produce it. We started it up very small, and it's still growing at Ikea today, where we tell the stories of different collaborations, trips to suppliers, different parts of product development.
The best way to secure something is to actually say that you're going to do it, because then it's hard to steal that idea. So be transparent.
After spending the early part of your career at Ikea, you ran your own firm for a dozen years before coming back as chief of design. You're leaving to start your own design shop, Skewed Productions. Why now?
I've been in this job for six and a half years—it's like one-tenth of your work life or something. And I'm the kind of guy who likes to start up things; I'm not the typical maintainer. I also felt that I'm in this moment of life where I want to go backwards a little bit and be able to create things myself again.
But Ikea will remain one of your clients? What else will you do?
I like that something we've developed together is a way to work far more collaboratively and transparently. I'm really glad to say that I'm going to keep on doing that with Ikea, but also work with others. As for the rest—you're gonna have to wait and see!
To contact the editor responsible for this story: Dimitra Kessenides at dkessenides1@bloomberg.net