This Startup Slices the World Into 57 Trillion Squares
(Bloomberg Businessweek) -- The 30,000 residents of Tzaneen, South Africa, live in stately homes and compact cottages on the town's wide boulevards and tidy streets. But in the surrounding area, more than 400,000 others inhabit mud huts, one-room cinder block bungalows, or ramshackle brick structures at citrus plantations and informal farms along roads that wind through the bush. Nikki Stuart-Thompson serves these people with a nonprofit that provides health care to the poor.
But before she can help them, she needs to find them, which isn't always easy. There are villages with thousands of residents but no street addresses and places with houses strung out every few hundred yards on dirt paths. In some cases, Stuart-Thompson says, family members carry patients to the nearest road because it's unlikely an ambulance driver will ever locate their home. "The amount of time that's wasted circling, trying to find the right house, is unbelievable," says Stuart-Thompson, director of CHoiCe Trust, a development group in Tzaneen. "You're getting directions from someone who doesn't have a car, and they tell you, 'Look for the post office and then the bar, then go down the road for a while, and you see a house.' It's totally vague."
So last year, when Stuart-Thompson heard about a system that could help her workers navigate directly to any location in the region with a margin of error of only a few feet, she quickly embraced the idea. It didn't matter that the addresses were nonsensical three-word phrases such as lakefront.boundless.vitals (that's her office), orchestra.grapeseed.sergeants (a local clinic), or file.trod.explicable (the hospital).
The idea was developed by What3Words Ltd., a mapping startup in London. What3Words licenses its system to companies such as Daimler AG and TomTom NV, which have incorporated its addresses into their navigation systems. The postal services of eight countries or territories, including Cote d'Ivoire, Djibouti, and Nigeria, deliver mail with them. Domino's Pizza drivers on the Caribbean island of St. Martin use three words to bring pies to customers' doorsteps.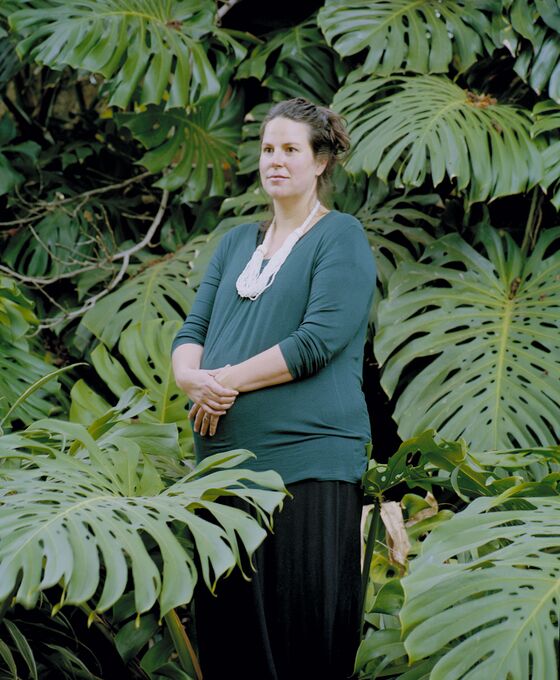 To use the service, simply open the company's smartphone app and type in a three-word address. The app offers directions through services such as Google Maps and can even help call an Uber. (The company's app and website will also convert a regular address into a three-word one if you haven't memorized yours yet.) The app is free for consumers, but companies using the system—for example, to allow users to quickly input an address while driving—pay a licensing fee. What3Words says it charges governments and nonprofits such as Stuart-Thompson's much less than what corporate customers pay.
Replacing the traditional system of streets and house numbers might seem absurd, more art project than business. But in Tzaneen and the many other places around the world that lack formal addresses, it's a potentially radical shift. "It seemed so random, just weird words, and that's going to take me somewhere?" Stuart-Thompson says. But with the system, her group can handle about 20 percent more cases in a given week, and it's easier on staff members, who don't need to connect with a local to guide them to clients. "Once you get beyond the strange words," she says, "you can see how helpful it is."
As European cities grew in the 18th century and postal services expanded, the planks that hung above doorways with a shop's name and proprietor started to seem cumbersome. (And dangerous—they sometimes fell on passers-by.) That spurred urban planners to introduce an idea that was almost as revolutionary for the time as the World Wide Web in the 1990s: numbers to identify street addresses. These systems worked well for three centuries or so, helping postal workers move growing piles of mail across the industrialized world.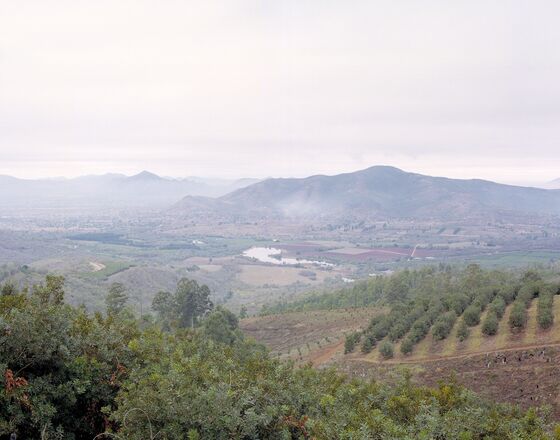 But address systems can be unwieldy, even in the biggest, most sophisticated cities. On some Berlin streets, numbers increase along one side until the street's end, then start again on the other side so that, say, 11 is directly across from 152. (Other streets, meanwhile, use the system familiar to Americans, in which even numbers are on one side and odd on the other.) Tokyo is divided into small zones, with numbers often assigned based on a building's proximity to the Imperial Palace. Florence has two separate, overlapping systems for businesses and residences, identified by a color code. The result is that there may be two No. 28s—one red and one black, sometimes blocks apart.
A further source of frustration, especially if you're a taxi dispatcher or the developer of a ride-sharing app, is that many important spots have no specific address at all—say, a restaurant inside a park or a factory in an industrial zone that might have several gates but only one street number. United Parcel Service Inc. estimates that it could save $50 million a year by reducing each driver's route by just one mile per day.
One obvious answer would be geocoordinates, but long strings of numbers are devilishly difficult to remember and notoriously easy to get wrong. That system is further complicated because it uses separate, though related, numbering schemes: degrees-minutes-seconds (like a clock, with each hour representing 1/24th of the Earth's surface) and a decimal version.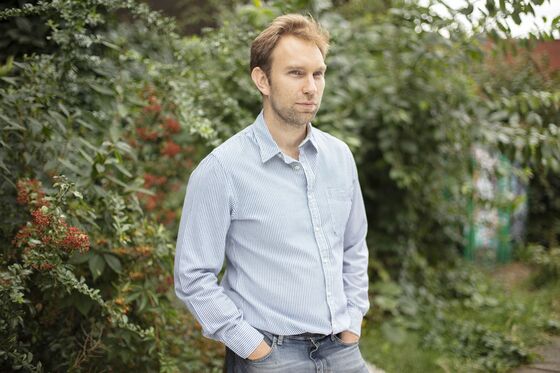 As developing countries urbanize, the problem is intensifying. In places such as Jakarta, Mumbai, Rio de Janeiro, and the region around Tzaneen, many thousands of people might be living informally without addresses. That spells trouble for emergency services and online businesses that want to deliver goods. "In a lot of emerging markets, e-tailing and ride-hailing are booming," says What3Words Chief Executive Officer Chris Sheldrick. "And there are huge issues with addresses, even in developed cities."
Sheldrick, 37, won't discuss financial details, but the company, which has about 80 employees, has roughly doubled in size every year since it was founded in 2013. It's received more than $27 million in venture backing from investors such as Intel Capital Corp. "They hit upon the real and growing problem of communicating location accurately and simply," says Abdul Guefor, Intel Capital's U.K. investment director. He says the system could become a big profit generator with the switch to driverless cars and drone deliveries.
Disrupting addresses has recently attracted considerable attention. A few years ago, TomTom backed a system that assigned every place on Earth an alphanumeric code, but the idea didn't gain much traction. Nor have systems proposed by CitoCode, which lets users generate a unique three- to six-character address akin to a TinyURL that maps to a specific place, or Google, which has introduced Plus Codes, a series of letters and numbers to pinpoint a spot.
Sheldrick, a former music promoter in London, had his own ideas, inspired by a 2012 gig for the Kitts. The band was scheduled to play in Frascati, a hill town southeast of Rome. But the truck with the instruments and sound equipment went to a place called Villa Frascati in Rome itself. With no musicians in sight, the driver phoned Sheldrick, who read him the geocoordinates of the real venue. The driver got a digit or two wrong and ended up north of Rome before he realized his error and rushed south. The equipment barely made it before showtime. "It wasn't the kind of sound check we would have wanted," Sheldrick recalls.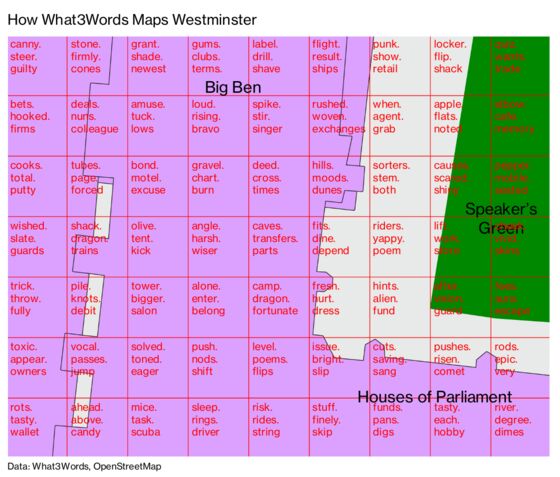 The near miss got him thinking about a way to give every corner of the Earth its own address. Sheldrick figured it would be sufficient to slice the planet into squares of 3 meters by 3 meters—roughly 100 square feet, or about the accuracy of the best GPS system—for a total of 57 trillion squares. While having tea with a childhood friend, Mohan Ganesalingam, a Cambridge-trained mathematician and linguist, he mentioned the idea.
Ganesalingam pulled out a pen and started doing some calculations. To generate 57 trillion three-word addresses, the company would need the cube root of that—a pool of about 38,500 words. Because English has more than 100,000 words, they could safely discard the obvious no-nos such as curse words, homonyms (hear, here), and anything with too many syllables, and still have enough unique combinations to make the system work. "Within a few minutes, we decided that was the solution. I wondered why someone else hadn't come up with it," Sheldrick says. Two months later they founded What3Words.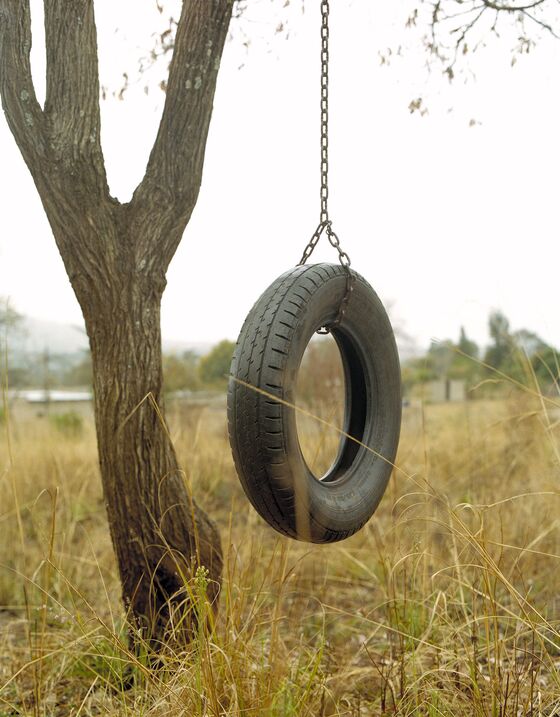 An early question was whether to make addresses relate to one another, for instance having all locations in Vermont start with the state's name. Sheldrick quickly discarded that idea as impractical on many levels. (Texas is a lot bigger than Vermont, and what would you do with an area in the middle of the Atlantic?) On the other hand, everyone uses navigation software these days, so a random system might actually be better than one with a clear order. If you're navigating to live.linen.slower (the north portico of the White House), you won't accidentally end up among the rabble gathering at filer.rabble.battle (across the street in Lafayette Square). Similarly, you're unlikely to confuse it with lives.linen.slower (in a lake in Muskegon, Mich.) or lives.linen.glow (near Perth, Australia).
The system isn't entirely random. Sheldrick thought big cities should have shorter, easier-to-remember words, as they'd be more widely used. To that end, he spent six months going through a list of words, scoring them from one to five based on length, familiarity, ease of pronunciation, and other factors. "My vocabulary got amazing," he says. He relegated longer, more complicated words to uninhabited places in oceans or deserts. For instance, ultimatum.deadliness.comically is out in the Arctic Ocean, and capabilities.concurrency.rudimentary lies about 20 miles from the nearest settlement in Afghanistan's Registan Desert.
Sheldrick designed What3Words with people in mind, but machines may be its ultimate constituency. "The world is going to a place where you need far more precision," he says. "You're going to have to tell that autonomous car to a couple of meters of accuracy where you want to go. You'll probably want to do that by voice, and street addresses aren't really reliable." He points at the A40 elevated highway a few feet beyond the window of his office on the top floor of a shared artists' studio building in West London. When What3Words staffers order lunch, delivery drivers often zip by on the highway instead of going to the building's gate at ground level. If the driver had known to navigate to filled.count.soap (the front door) rather than swing.learns.soup on the highway, the soup may not have been cold on arrival.
The idea appealed to Sajjad Khan, chief of digital vehicle initiatives at Daimler, which in January bought 10 percent of What3Words for an undisclosed amount. "They were solving an extremely big problem," Khan says. "How do you send a device to a specific location? In navigation, you get the street name and the number, but what if you would like to invite guests to a barbecue, but you want them to come to the garden door?"
The automaker is adding the technology to satellite navigation systems in its cars, a half-million of which are already equipped with What3Words. Drivers can say a three-word address out loud, and the car's screen will show a list of possible places to choose from. Once the destination is confirmed, the car gives turn-by-turn instructions. Daimler won't say how many of its customers have tried it, but the company says usage is increasing. It seeks to have the system available in all new vehicles by 2020.
Sheldrick's goal is to make three-word addresses ubiquitous, and the company's logo, the three slashes it uses to denote an address, as familiar as the hashtag. He spends much of his time promoting the service, which means visits to governments around the world and a lot of glad-handing at business conferences. In 2015, at the World Economic Forum's Summer Davos meeting in China, he ran into Ganhuyag Chuluun Hutagt, a banker and former vice minister of finance in Mongolia.
Hutagt was intrigued, and when his investment company, Ard Financial Group LLC, bought a controlling stake in the Mongolian postal service the following year, he proposed using What3Words addresses for deliveries. The idea makes a lot of sense in Mongolia. The country of 3 million remains tied to its nomadic roots, and very few roads have names, let alone numbering systems. "I don't even know the name of my own street," Hutagt says. A bank he owns accepts three-word addresses for its customers. The government has adopted the system for official documents. Fire and police departments use it on emergency calls.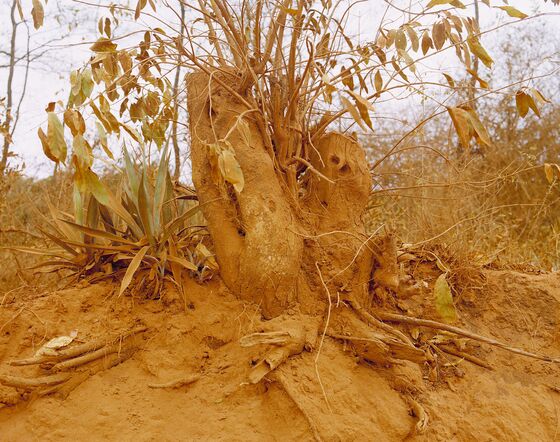 To make things easier for Mongolians and other non-English speakers, What3Words has adapted the system into more than two dozen other languages, including Mongolian, Korean, Japanese, Swahili, and Turkish, with several more on the way. The company employs a half-dozen linguists and scores of freelancers to do what Sheldrick did early on, sifting through lists of words, ranking them for complexity, and eliminating those that might be offensive either on their own or in combination with others. But because words don't map across languages (livre in French can be translated into English as both "book" and "pound"), the words in the various tongues don't bear any relation to one another. And these languages need only about 25,000 words each; the oceans are English-only.
One thing the What3Words linguists won't do: Change your address if you don't like it. McDonald's can't buy burger.with.fries (that's outside of Alfonso, Va.). Coke can't get cool.refreshing.bubbly (deep in Siberia). Sheldrick even resisted the urge to give his house in London something like best.home.ever. (That happens to be in Framingham, Mass.) To work offline using the app, the system runs an algorithm to find each address, crunching the data and spitting out the location in response to each query. It would break down if any square were named anything other than what the program generates.
The idea is slowly working into popular culture. The latest edition of Lonely Planet's Mongolia guide uses three-word addresses for every restaurant, monument, or rock formation in the book. The American pop-rock band Imagine Dragons used three-word addresses in a cryptic treasure hunt to guide fans to hidden loot. And the service has shown up in an episode of NCIS: Los Angeles.
There's also a growing online community of people bemused by the occasionally serendipitous meanings conveyed by the addresses—for instance reform.speech.debate is in the British House of Lords in London; stays.same.really will get you to the U.S. Capitol; dairy.milk.chocolates lies in the rolling farm country north of Omaha. Sheldrick gets prickly at the suggestion that the words have any meaning at all, but he grudgingly embraces the idea that people are finding ways to have fun with the system he invented. "Three words is perfect," he says. "That's the elegance of it. Everyone can remember three words." —With Leonard Kehnscherper, Stefan Nicola, and Jason Clenfield
(Corrects the identification of the house in the first photo.)
To contact the editor responsible for this story: Jim Aley at jaley@bloomberg.net, Max Chafkin