Los Angeles Teachers Strike for Higher Wages and Smaller Classes
(Bloomberg Businessweek) -- Teachers in Los Angeles, the second-largest school district in the U.S. behind New York, have been on strike since Monday, Jan. 14, demanding higher pay, smaller class sizes, and more support staff such as nurses, librarians, and counselors. Some 30,000 teachers have been walking picket lines, carrying signs in English and Spanish and urging the public to stand with them. They marched in a cold, pouring rain that began on Monday morning and lingered all week.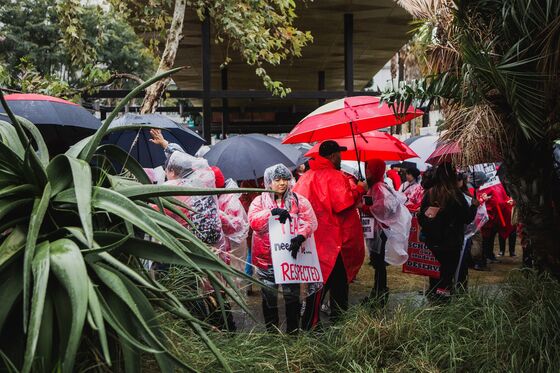 Fewer than 144,000 of the district's 500,000 students attended school the first day, as many parents kept their children home or occupied them elsewhere. At the schools, kids were herded into auditoriums and gyms, supervised by a skeleton crew of administrators and teachers aides. The city is offering free admission to parks and museums for students, as well as free public transit.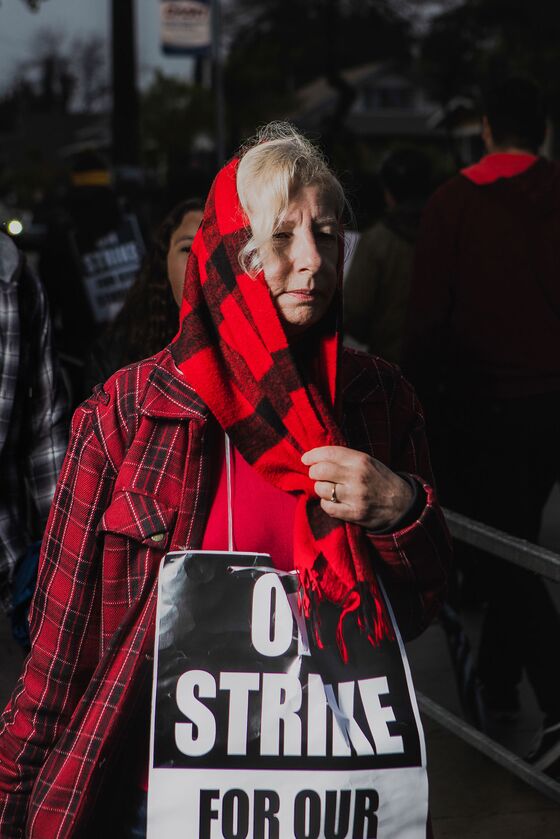 The Los Angeles Unified School District says that despite a $1.8 billion surplus, it will run out of cash if it meets all of the union's demands. The district offered a 6 percent salary hike, with half of it starting with the 2017 school year. Officials also say they will reduce maximum class sizes by two students and hire an additional 1,200 school personnel. The teachers union asked for a 6.5 percent raise, starting immediately and payable retroactively.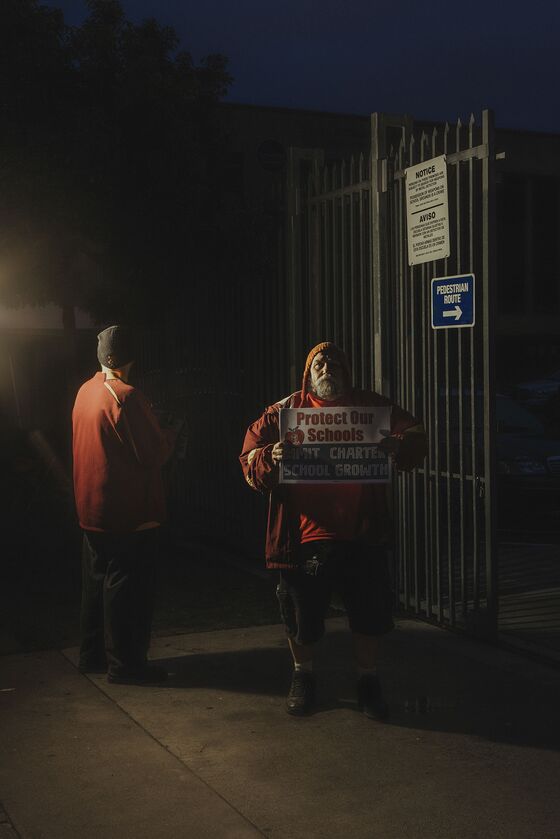 Newly installed California Governor Gavin Newsom increased spending for schools, as did Los Angeles County, which kicked in $10 million to put a health-care professional in every elementary school. The union said the district's last offer was inadequate, however, stating that the new hires would only be good for one year.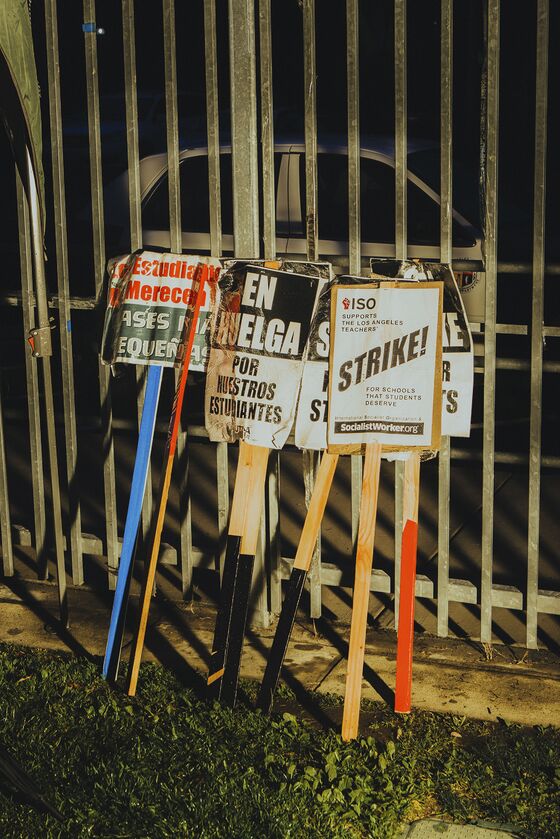 At its heart, the struggle is a battle for control of a district that's lost one-third of its enrollment since 2002. Birthrates have declined, rising housing costs in Los Angeles have driven families to other cities, and nonunion charter schools have siphoned away students. A largely pro-charter school board, elected in recent years, appointed Austin Beutner, a former investment banker with no experience in education management, to lead the district last year. The union has focused its criticism on Beutner, calling him a corporate downsizer and privatizer.
The two sides restarted negotiations on Thursday afternoon at the behest of Mayor Eric Garcetti.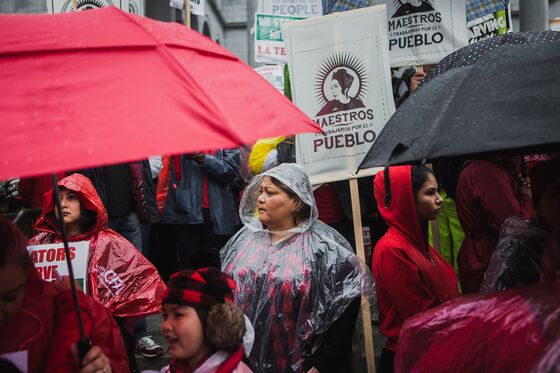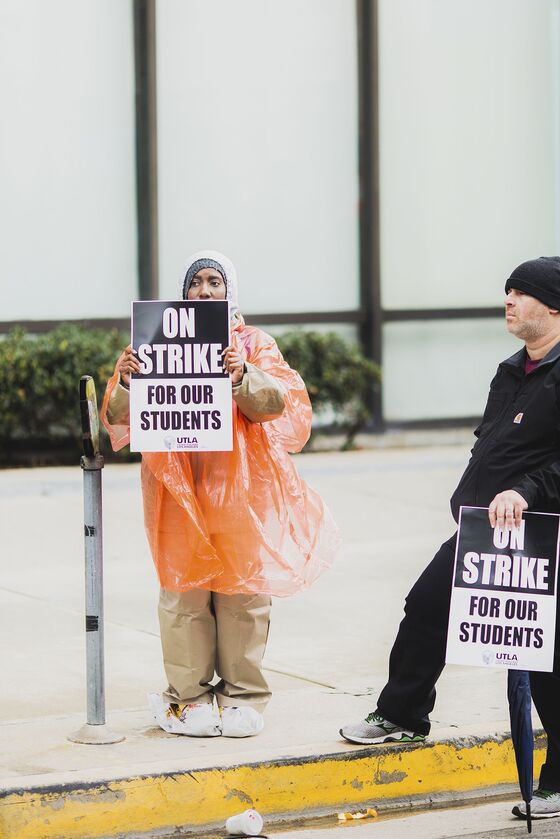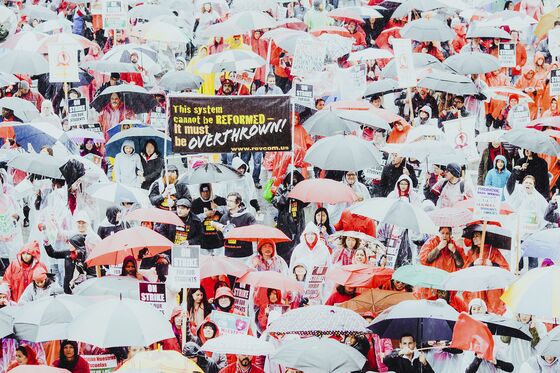 To contact the editor responsible for this story: Silvia Killingsworth at skillingswo2@bloomberg.net