The Slim, Trim Wallet You've Been Searching For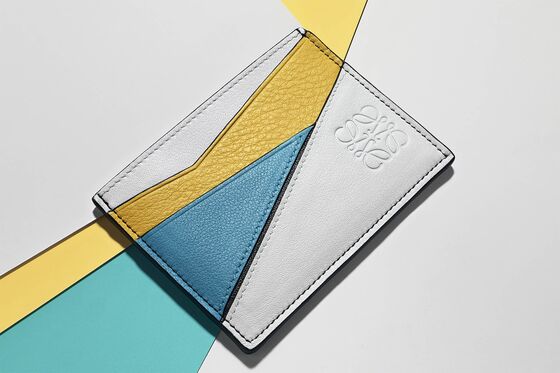 (Bloomberg Businessweek) -- The bulging Rolodex, once a talisman of power, was long ago pushed into the tar pit of history by your phone's contact list. Somehow the equally bloated wallet continues to roam the landscape, dinosaurlike, stuffed with receipts and membership-card plastic. Leave it to Loewe, a 174-year-old Spanish design house under the umbrella of LVMH, to make the most compelling, attractive argument for you to ditch your pocket full of paper: the $265 Puzzle Plain cardholder. Modeled on the already iconic Puzzle handbag, it has four slots for credit cards and IDs and a central slit for a few bills.
• Milanese leather goods maker Valextra SpA has always been a favorite of those who seek quality, not flash. Its $310 card case, which can hold six cards, comes in lobster red or a tobacco brown called Havana and features a signature notched design with lacquered ink piping.
• The two-slot Buckler from Guarded Goods is handmade to order in Minnesota from $65, with your choice of leather and thread color. From there, you can build your own, adding two more slots for $15 or upgrading to shell cordovan leather for $95 to $105.
• Protect your cards from snooping RFID scanners with the Ridge's $105 Titanium metal wallet. It's able to hold as many as 12 cards, and it comes with an attached money clip or cash strap.
When Jonathan Anderson unveiled his first collection for Loewe (pronounced low-EH-vay) in 2014, the star was his Puzzle Bag, with its geometric jigsaw pieces. The cardholder renders his angular design in several different colorways: Greige (pictured) is offset with a vibrant blue and yellow; the lagoon/black conjures underwater depths. Made from supersoft calfskin, all are finished with hand-painted black edges. The thin middle compartment has just enough room for daily gratuities—because, remember, always tip in cash. $265
To contact the editor responsible for this story: James Gaddy at jgaddy@bloomberg.net