LGBTQ Rights Regress in Unexpected Places Yet Advance in Others
(Bloomberg Businessweek) -- Acceptance of LGBTQ people is growing around the world, and their rights are increasing, too. In the two decades since Pew began polling global attitudes toward homosexuality, almost a dozen countries, from Canada to Kenya, have seen double-digit increases in the share of respondents who say LGBTQ people should be "accepted by society." Wealthier nations with more developed economies and a higher per capita gross domestic product have tended to lead the way. In Sweden and the Netherlands, for example, more than 90% of those surveyed for Pew's 2020 report favored more acceptance.
However, a closer look at what's happening in predominantly Catholic or Muslim countries, among others, shows a more precarious situation, in which hard-won rights aren't guaranteed and in some respects are being rolled back. Towns across Poland have recently passed anti-LGBTQ resolutions. In Brazil, while the Supreme Court has ruled in support of LGBTQ rights, including by criminalizing homophobia and overturning a ban on gay men giving blood, the community has also seen a surge of violence bolstered by President Jair Bolsonaro's rhetoric against "gender ideology."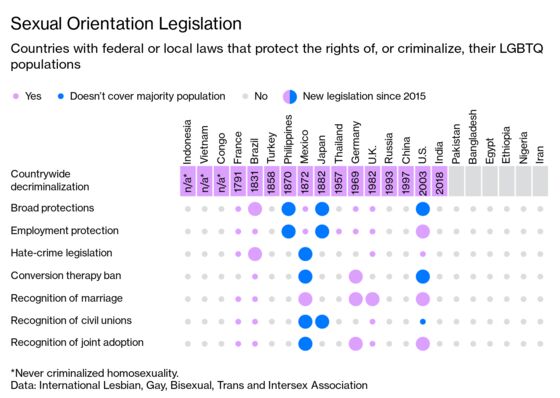 Conversely, some unlikely pockets of the world are offering new glimmers of hope. Costa Rica, a bastion of Catholicism, legalized same-sex marriage last year, and Thailand is the rare Asian country debating doing the same. The U.S. under President Trump saw increased hostility toward trans people, starting with his ban on their serving in the military. But the Supreme Court last year expanded workplace protections for LGBTQ people, and President Biden has since rescinded the military ban.
We talked to seven people from countries around the world about their struggle for acceptance. —With Maria Eloisa Capurro
Kerdchoke Kasamwongjit, Thailand
When Kerdchoke, a 56-year-old justice ministry official, first drafted a same-sex partnership bill in 2012, it was a long-shot attempt to achieve legal recognition of gay relationships. Nearly a decade later, his bill, which would allow same-sex couples to jointly manage assets and adopt children, received formal backing from Thailand's cabinet. "I didn't start working on the bill thinking I would be able to use it one day," says Kerdchoke, one of the few openly gay bureaucrats in the civil service.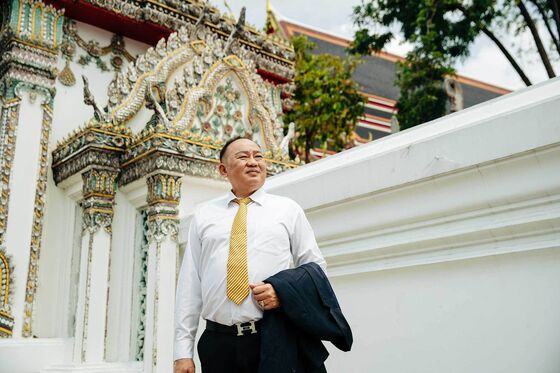 Thailand has cultivated an image as an Asian oasis for LGBTQ people, but they have few legal protections and routinely face discrimination. Two decades ago, Thailand had no laws even mentioning LGBTQ individuals, let alone enshrining their rights. Now the country has three potential pathways to formally recognizing same-sex unions, including Kerdchoke's bill, which could head to Parliament for debate as early as this year.
Kerdchoke says when he got his first job, with a law enforcement agency in 1988, his boss told him he "wasn't fit to work there." Fifteen years later, Kerdchoke's co-workers at the agency voted him best employee, only for his superiors to ask them to withdraw the award—his sexuality made him "not suitable."
Still, attitudes are shifting. In a 2019 poll by the National Institute of Development Administration, 90% of people said they accept their LGBTQ colleagues. — Randy Thanthong-Knight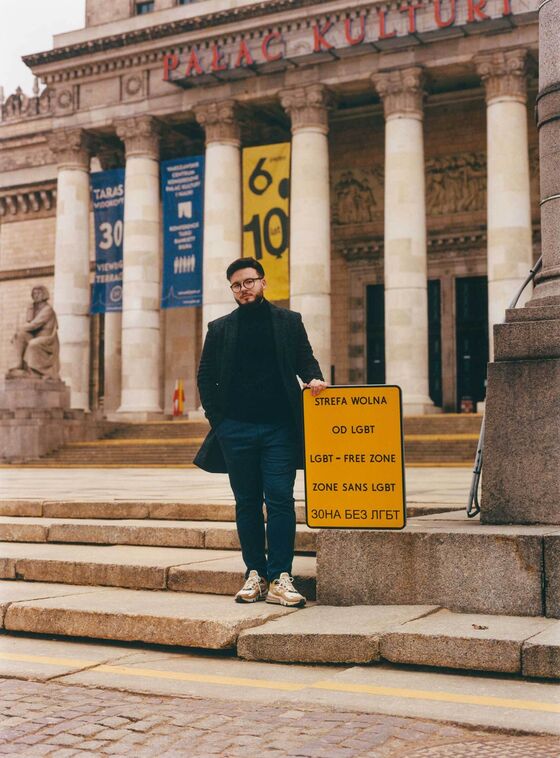 Across Poland, towns and provinces have declared themselves "free of LGBTQ ideology," and President Andrzej Duda has inflamed bigotry by referring to homosexuality as a "foreign ideology" that is "worse than communism." To document the alienation many are feeling, Staszewski in 2019 printed a sign that read "LGBTQ Free Zone" in several languages. He started driving around to areas hostile to gay rights, taking photos of LGBTQ people holding the sign and posting the pictures on social media. He's published about 40 such portraits so far. The campaign has raised awareness both inside and outside Poland, helping lead the European Union and Norway to suspend some aid to the country.
Staszewski characterizes the situation in Poland as a "battlefield." Trucks funded by an anti-abortion group have carried billboards around various cities linking homosexuality to pedophilia, their loudspeakers roaring out homophobic messages. Police violently cracked down on an LGBTQ protest last August.
"We needed our own Stonewall," Staszewski says about that demonstration. "We had to go out into the streets and scream about our rights, about what was boiling inside us for years." — Wojciech Moskwa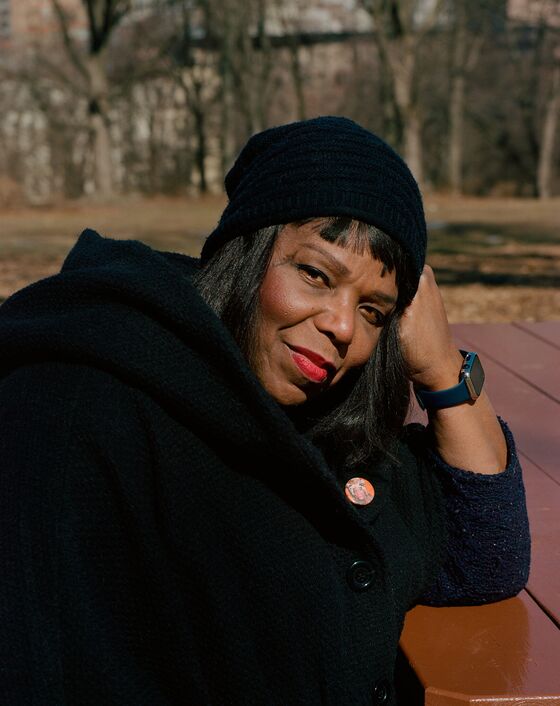 Tanya Asapansa-Johnson Walker, U.S.
Just days before the Supreme Court delivered its landmark ruling expanding workplace protections for LGBTQ people last June, the Trump administration removed similar protections for transgender people when it comes to health care and health insurance. Walker, a trans woman and U.S. Army veteran, quickly filed a lawsuit against the Department of Health and Human Services to challenge the legality of the health-care provision. Two months later, a federal court issued an injunction against the administration's rule.
Even with these recent wins and a friendlier administration in the White House, four years of hostility from President Trump have left LGBTQ rights in a fragile state, Walker says. In 2020, 44 trans and other gender-nonconforming persons were killed in the U.S., the highest number reported by the Human Rights Campaign since the group began releasing data in 2015.
"An attack on one of the letters in the LGBTQ is an attack on the whole community," Walker says. "We shouldn't have to fight for our rights, our rights should already exist with everyone else's." — Akayla Gardner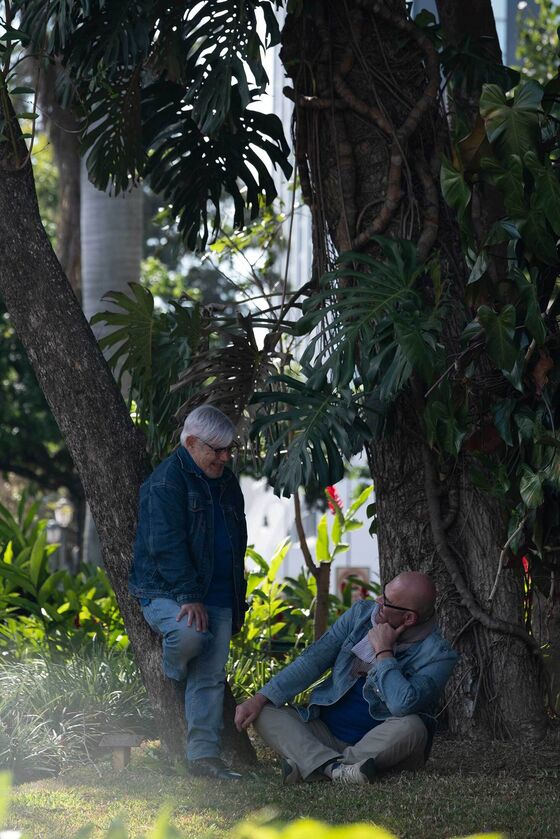 Marco Castillo and Rodrigo Campos Hernandez, Costa Rica
Castillo, a lawyer in San José, spent decades advocating for same-sex marriage, helping draft legislation and file cases in Costa Rica's top court. Initially the idea faced opposition from judges, lawmakers, and the Catholic Church. He even faced criminal charges—ultimately dropped—for abetting the violation of a prohibition on same-sex marriage in the country's family code when he officiated a wedding of two women.
His years of legal battles for same-sex marriage culminated in a 2018 ruling by the Supreme Court, which found that banning gay marriage was unconstitutional. The court gave Congress 18 months to update its legislation.
On May 26, 2020, the day same-sex marriage became legal in the country, Castillo, 77, wed his partner of seven years, sociologist Rodrigo Campos Hernandez, in a family court in San José. "I cried," Castillo says. "I was touched to see how things finally came together after so many years." Since then, more than 500 same-sex couples have wed.
While Costa Rica is still conservative on many fronts, its stable democracy has helped pave the way for a strong human-rights record, Castillo says. He's now turning his attention to broader acceptance of LGBTQ people and to transgender rights. "Trans women are especially discriminated against," he says. "That has to end. It's the fight we have ahead of us." — Michael McDonald
Dalia Al Faghal, Egypt/Sweden
A year ago, Egypt rejected United Nations recommendations that it halt arrests and other forms of discrimination on the basis of sexual orientation or gender identity. Instead, the country responded by putting out a statement denying the existence of LGBTQ people altogether. A fall report from Human Rights Watch found the Egyptian government targets the community in a "systematic fashion," including with torture and forced "virginity tests" that include rectal exams.
The hostile environment has caused people like Al Faghal to leave the country. The Egyptian LGBTQ activist went viral in 2017 after posting on Facebook, in English and Arabic, that she was in a relationship with another woman. Tabloids picked up her story; she and her family received hateful messages and death threats.
Al Faghal has lived and worked in the U.S. and Sweden. She knows many others who've left Egypt because of discrimination. "They are scared," she says. "They want to live their short lives somewhere else, where they can feel safe and be themselves." — Anastasia Bergeron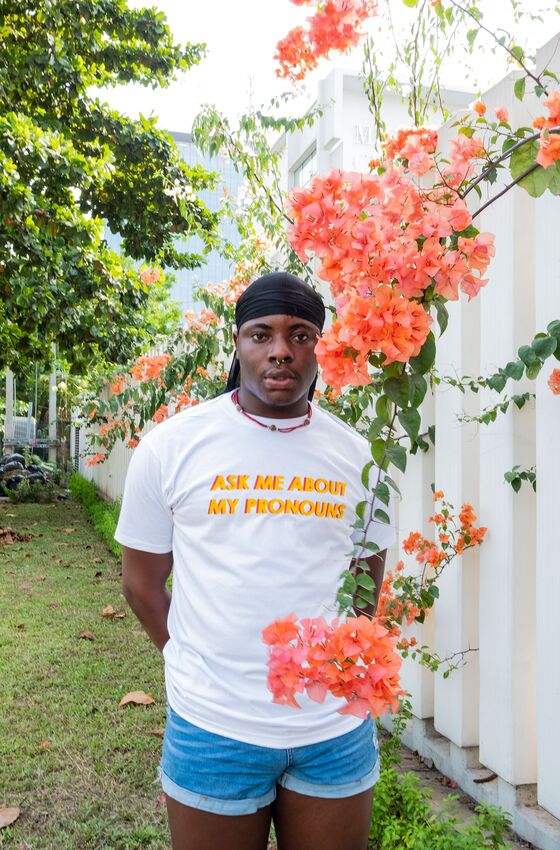 Matthew Nwozaku Chukwudi Blaise, Nigeria
Blaise recalls that two years ago, after they posted about being gay on Facebook, a priest called them into his church office and punched and choked them. Others in the building didn't intervene, a not-uncommon response to anti-LGBTQ violence in Nigeria, Blaise says. Only 7% of Nigerians surveyed by Pew for its 2020 report said homosexuality should be accepted by society, the lowest rate among polled countries. In 2014, President Goodluck Jonathan signed a law criminalizing public displays of same-sex affection and threatening LGBTQ couples who marry or have "amorous relationships" with up to 14 years in prison. In some states, same-sex relations are punishable by death.
The assault fueled Blaise, who's nonbinary and gay, to become more outspoken on social media. After the killing of a Nigerian gay man last March, they created the #EndHomophobiaInNigeria hashtag, which trended for two days. Blaise also organized a group of queer people to march during last year's protests against the Special Anti-Robbery Squad, a branch of the national police that has a reputation for targeting the LGBTQ community.
Last year, LGBTQ Nigerians won a minor victory when a judge threw out a case against 47 men charged with public display of affection, a crime that can carry a 10-year sentence. "It's a very beautiful thing to know that despite these laws that condemn our existence, we are still resilient," Blaise says. — Akayla Gardner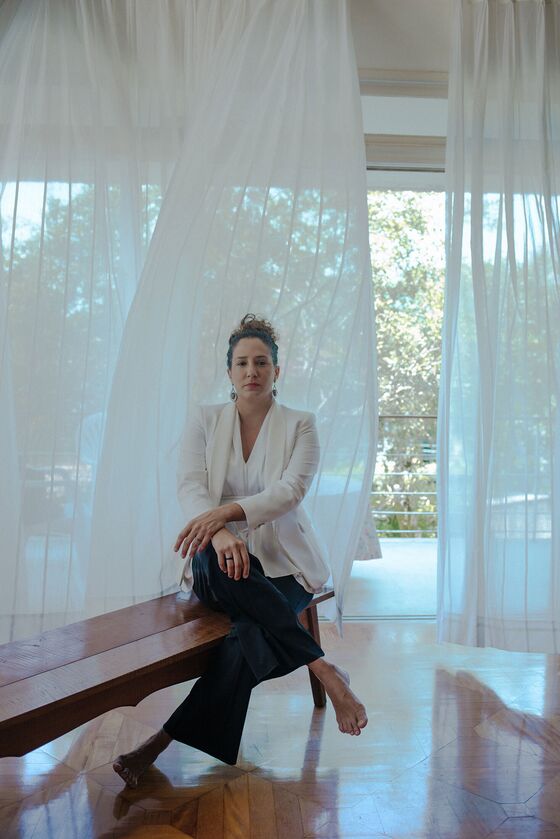 In 2018, 38-year-old Rio de Janeiro city councilwoman Marielle Franco was shot in the head and killed, leaving Benicio, her partner of 14 years, behind. It appeared to have been an assassination, as Franco had been challenging police corruption.
Since Franco's murder, Benicio has traveled the world calling attention to the danger activists face in Brazil. Her partner's mere presence as a Black, gay, and feminist politician had inflamed her critics, who included future President Jair Bolsonaro. The 2018 election of Bolsonaro, who's made a habit of ridiculing LGBTQ people, has only exacerbated the sense of danger among these communities. At least one gay or trans person is killed in Brazil each day, reports the activist organization Grupo Gay de Bahia.
In November, Benicio was elected to Rio's city council herself. She said she's planning a "feminist and anti-fascist term"—language directed at the president. "We are a country that sells the idea of being supposedly friendly," she says. "In reality the country is very conservative and violent." — Shannon Sims
 
Read next: How Diverse Are America's Biggest Corporations?