International Corporate Bribery Is a Given. Its Hidden Cost Isn't
(Bloomberg Businessweek) -- In one of his first official legislative actions as president, Donald Trump signed a repeal of the so-called Cardin-Lugar provision, a part of the Dodd-Frank Act that required American mineral and gas companies to disclose payments to foreign governments. The bipartisan rule was aimed at, its sponsors Richard Lugar (R-Ind.) and Ben Cardin (D-Md.) wrote in an op-ed, "fighting corruption in mineral-rich developing countries."
Signing the repeal, Trump said, showed that he was "bringing back jobs, big league." Jack Gerard, president of the American Petroleum Institute, said, "The president's signature on the Congressional Review Act is a welcome step forward for American competitiveness and jobs."
In his book, Kickback: Exposing the Global Corporate Bribery Network, the journalist David Montero argues that in the short term, Trump might actually be right. Corruption, which in Montero's book often takes the form of elaborate bribes to foreign officials, can help multinational corporations secure and maintain crucial business interests. The World Bank estimates that $1 trillion is spent on bribes every year; Montero is more cautious, saying that figure might be only about $400 billion.
But in the mid- to long term, the argument that bribery is pro-business begins to fall apart, Montero writes, saying it's both unjust and anticapitalist. After all, the entire point of a free market is that competition breeds efficiency and innovation; add bribery to the mix, and suddenly inferior, often overpriced services and products are helped onto the ­playing field. "To recoup the bribes involved in winning such contracts, companies conspire with foreign officials to inflate the costs," he writes. "While the companies and the officials win out, taxpayers are left shouldering the burden."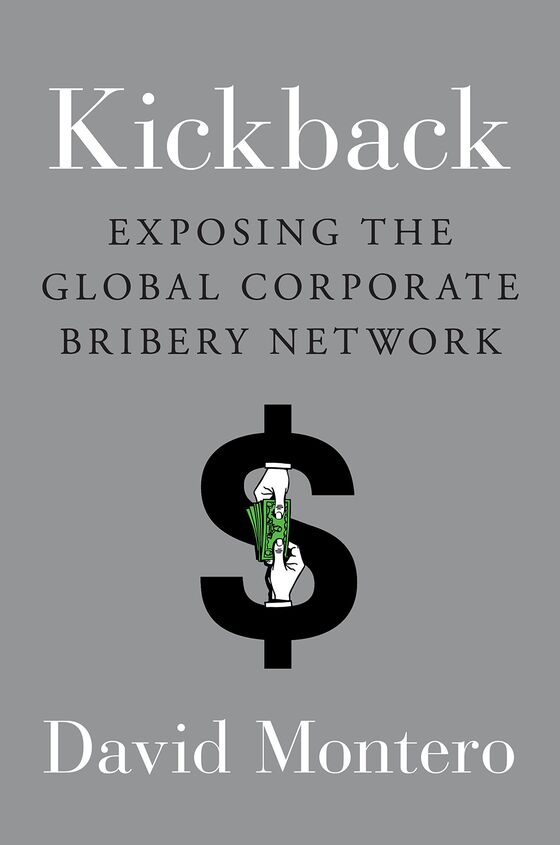 As an investigative journalist, Montero spent years covering graft in South Asia, and accordingly, the book is strongest when it chronicles the spectacular corruption in Bangladesh's telecommunications industry. The primary villain in Montero's Bangladesh narrative is Siemens Corp. From 2001 to 2006 the company paid at least $5.3 million in bribes to government officials to win a $75 million contract to build the country's first mobile phone network, the state-owned Teletalk. These bribes, Montero says, made their way to corrupt government ministers, who used the money to fund an Islamic terrorist group known as JMB in an attempt to exert power and influence over rivals. "Their support of a terrorist group was almost purely strategic and political," Montero writes. "But the situation soon got out of control."
Bombings and murders in the country skyrocketed, even as the telecommunications project foundered. Today, Montero says, Teletalk is used by less than 1 percent of the country's 95 million mobile phone users, and a task force in 2009 determined that the project had lost more than $30 million as a result of corruption and delays. The U.S. and German governments ultimately pros­ecuted Siemens, which paid $1.6 billion in fines to resolve this and other bribery cases.
Siemens isn't a rogue actor. After the U.S. invasion of Iraq in 2003, military officials said they discovered evidence of an elaborate scheme in which thousands of companies including Johnson & Johnson and Volvo Cars paid kickbacks to Saddam Hussein; in 2014, Hewlett Packard Co.'s Russian subsidiary paid a fine of $108 million for bribes to officials in Russia, Poland, and Mexico; the same year, GlaxoSmithKline was fined $489 million by the Chinese government for bribing doctors to prescribe its medications. Meanwhile, the U.S. Securities and Exchange Commission has prosecuted other pharmaceutical companies for doing the same thing: Starting in 2012, U.S. regulators have brought charges against AstraZeneca International, Bristol-Meyers Squibb, Eli Lilly, GlaxoSmithKline, Novartis, Pfizer, and SciClone Pharmaceuticals, which together have paid more than $130 million to settle the charges that they bribed medical practitioners around the world. In September, Brazil's state-owned oil company Petrobras agreed to pay a staggering $1.78 billion in a settlement with the SEC over a bribery and bid-rigging scheme, and this month in New York a Hong Kong businessman was convicted of bribing the president of Chad and Uganda's foreign minister. (Both governments deny any impropriety.)
Montero is biased, insofar as he thinks bribery is bad, but he's not an ideologue. Kickbacks, he demonstrates, are the "cost of doing business." But by the end of his book, one is left with the impression that the cost, whatever it might be, is far too high.
To contact the editor responsible for this story: Chris Rovzar at crovzar@bloomberg.net, James Gaddy