Election of Japan's Next Leader Shows Women Have Made Little Progress
(Bloomberg Businessweek) -- Japan's ruling party is set to choose the country's next prime minister on Sept. 29. Although the leading candidate is a man, in a historic twist of events two of the four contenders are women, signaling potential cracks in the country's durable glass ceiling.
The candidacies of former internal affairs ministers Sanae Takaichi and Seiko Noda are significant because only once before in the Liberal Democratic Party's 66-year history has a woman been able to line up the support of 20 fellow parliamentarians required to contest the leadership. That milestone was set by current Tokyo Governor Yuriko Koike in 2008.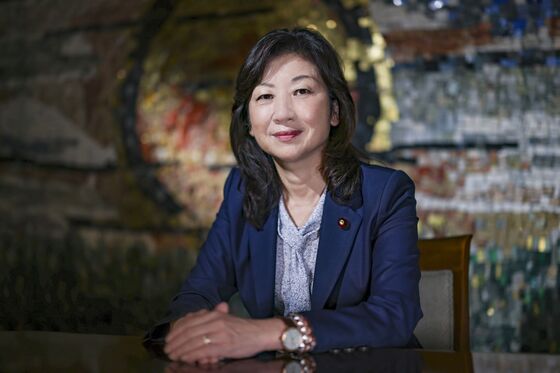 Takaichi and Noda's entry into the race highlights how far the country has to travel to achieve gender equality, particularly in senior ranks of politics and business. Japan has never had a female prime minister and only 10% of legislators in the more powerful lower house are women. Not a single company in the Topix 100 stock index has a female chief executive. The country ranked 120th out of 156 countries in the World Economic Forum's latest Global Gender Gap Report, which weighs criteria such as economic participation and political empowerment.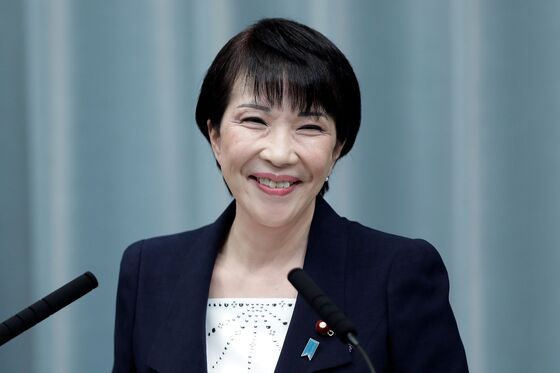 A Goldman Sachs report published in 2019 posited that Japan could boost its gross domestic product by as much as 10% if it managed to increase women's participation in the labor force to the same level as men's. Yet the pandemic has reversed progress on this front, as it has in many countries, because women are overrepresented in low-wage service industries that bore the brunt of the lockdowns, including restaurants and retail. About 700,000 Japanese women, many of them part-timers, exited the workforce in April 2020, compared with 390,000 men, according to the labor ministry. Some 50,000 of them are still without jobs.
Japan has tried to legislate and regulate its way to a better gender distribution: The country boasts one of the most generous parental leave policies in the world, and labor reforms that came into force in 2019 established limits on overtime hours and equal pay for equal work. But culturally ingrained sexism continues to hinder women's advancement: They hold just 15% of senior management roles, according to the WEF report.
Those women who succeed in making it to the top must often endure withering scrutiny. Exhausted from battling the spread of the coronavirus and the preparations for this summer's Olympic Games, Tokyo Governor Koike was hospitalized in June. In place of popular sympathy she faced a barrage of criticism including from former Governor Yoichi Masuzoe, who commented that "taking time off for a week during a time of war with mere overwork means you're a failure as a politician."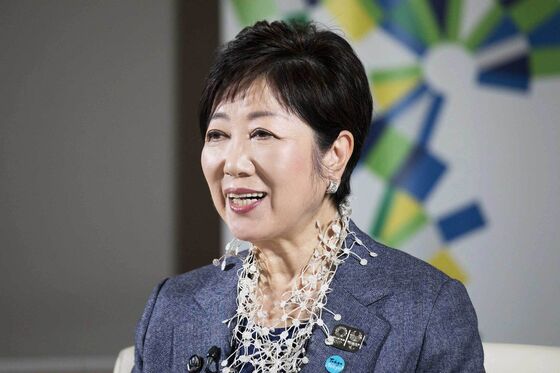 Work-life balance is especially elusive in a nation that historically has valued face time with the boss and long hours at the office. Kazuko Hikawa recalls that when she joined the Ministry of Foreign Affairs in 1995, there were months when she clocked more than 300 hours of overtime. Among her young colleagues, the joke was "if you get three hours' sleep, you're winning." In Japan's powerful central ministries, every year there'd be at least one or two unexpected deaths, and many people who developed health issues from overwork, she says.
Hikawa, a nuclear nonproliferation expert who accepted a position in academia last year, says she thinks one of the reasons gender didn't hold back her career is that she never married or had children. One of the candidates vying to become Japan's first female prime minister, Takaichi, remained unmarried until her 40s and has no biological children; the other, Noda, gave birth to a son at age 50 with the help of an egg donor.
Hoping to speed change along, Japanese governments have adopted a practice of publicizing ambitious targets—only to fall short of them. For instance, authorities would like to see 30% of men take paternity leave after the birth of a child by 2025. That looks unachievable considering that in 2018 the take-up rate was just 6.2%. Similarly, the goal of having women hold 30% of leadership roles in all areas of society by 2020 was not realized, so the deadline has been extended to 2030.
Pressure from investors may achieve what government mandates have not, says Mari Kogiso, CEO of SDG Impact Japan, a social impact fund based in Tokyo. Institutional investors could demand that publicly listed companies disclose data on diversity, she says. (The government mandates it, but not all comply).
Money managers have already had some success in prodding businesses to put more women on their boards. For the fiscal year ended this March, the number of female directors rose to 1,835, up 20.8% from the previous year, according to a review of the records for 2,220 listed corporations by Tokyo Shoko Research. In a news release from May, Fidelity International threatened that starting next year, it may vote down the slate of directors proposed by management at companies with less than 15% female representation, which is approximately double what TSR reported among its universe of companies.
For Shoko Naito, a fourth-year student at the University of the Sacred Heart in Tokyo, it's all been too little, too late. An aspiring journalist, she has her mind set on leaving Japan when she graduates to pursue further studies abroad. The attitude of the country's elite, including former Prime Minister Yoshiro Mori, who was forced to step down as president of the Tokyo Olympics organizing committee in February after saying women talk too much, has strengthened her resolve. "If I stay in Japan I'm afraid that I'd be swallowed up by that culture," says Naito. "I feel like it would be difficult to build a career here."
 
Read next: Japan Takes Step Toward First Female Premier as Two Women Run