This Nonprofit Is the Conscience of a $120 Billion Travel Industry
(Bloomberg Businessweek) -- In early October, Airbnb Inc. made a splash with a cheeky video of a fluffy white sheep stealing food from a Scottish tea party. It was the announcement of "Airbnb Animal Experiences," a project highlighting roughly 1,000 opportunities around the world to observe or interact with wild and domestic creatures. Apart from being easier to locate and book, the activities are now also vetted to meet strict ethics guidelines—­and, in most cases, highlight the responsible handlers, farmers, researchers, and conservationists who follow those best practices.
Of course, cuteness is still front and center. Besides Hamish, the "naughty" sheep in the video, there's Mr. Beaches, a corgi who joins paddleboarding trips in Fort Lauderdale, Fla.; a herd of donkeys offering "hug therapy" at an animal sanctuary in Spain; and Tabu, one of six tigers and dozens of other large cats that were born in captivity and re-homed at a 93-acre animal rescue center in Southern California.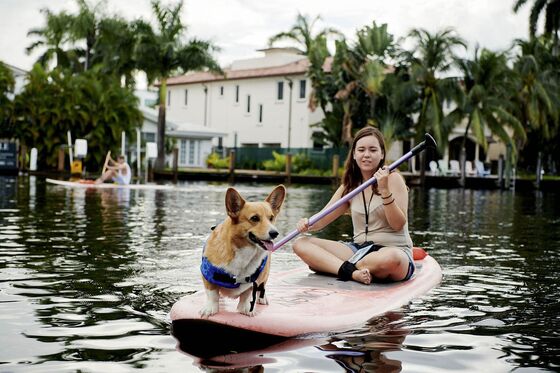 To navigate a cause as broad and murky as global animal welfare, Airbnb "looked at about a dozen or so partners," says Mikel Freemon, who oversees the program after years of working in the company's Caribbean homes division. "We needed a broad range of expertise that covered everything from working animals to conservation."
Airbnb found a fit in World Animal Protection, a 50-year-old nonprofit formerly known as the World Society for the Protection of Animals. Although its roots were in disaster relief, WAP made a pivot in 2014 to address the shortcomings of the travel industry where wildlife is concerned. Its strongest campaigns have centered on fixing unethical interactions involving elephants and dolphins, from Southeast Asia to the U.S.
The same month WAP partnered with Airbnb, it created a public policy document with travel outfitter G Adventures, promoting a similar sweeping effort to legislate wildlife tourism not ­species-by-species, but as a whole. The aim is to overhaul global practices, less by providing consumer education and more by cutting bad experiences and operators.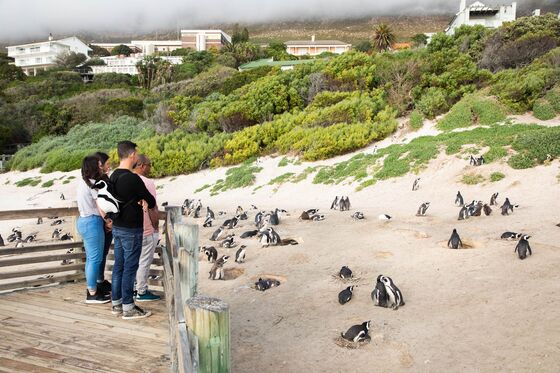 For Airbnb, that meant nixing 5% of the activities already on offer. Among the new rules some experiences vendors were breaking: no feeding, petting, or riding wild species; no marine creatures in captivity; and no working animals bearing more than 20% of their own weight.
"Our customers want to support good causes," says Freemon, who adds that it's Airbnb's responsibility to help them do just that. "Wildlife tourism contributed $120 billion to the global economy in 2018, and 80% of people who visited a cruel animal attraction had no idea."
Airbnb and G Adventures are among 250-plus travel companies WAP has advised on animal welfare. Other partners include luxury outfits Abercrombie & Kent, Jacada, and Intrepid Travel. WAP has also gotten TripAdvisor LLC to stop selling tickets to elephant centers where tourists come into physical contact with captive wild animals. In January the company will stop sales to dolphin attractions, too.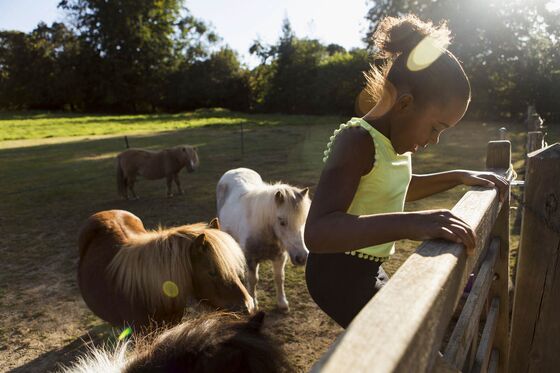 For its part, WAP is optimistic that it's moving the needle in the right direction—even if there's more work to be done. "Awareness in general has gotten much better," says Alesia Soltanpanah, executive director of WAP U.S. "The partnership with Airbnb is really important. It proves that you can launch animal-friendly travel and still make a profit." These decisions don't happen at large companies if they hurt the bottom line, she adds. "We've already signed 26 new letters of intent since launching with Airbnb. We're hoping to target Expedia next."
Of course, making a pledge isn't enough. These participants have to audit their stock thoroughly and frequently. "It's a lot of work to make these commitments," Soltanpanah says. "But the rewards are there—not just for their working business model but also for their employees, who get excited to be part of an animal-friendly company." That rings true at Airbnb. "We know we don't have all the answers," Freemon says. "But we can point at operators who are doing the right thing and know we are helping others move toward that North Star."
To contact the editor responsible for this story: Chris Rovzar at crovzar@bloomberg.net