Don't Count on Bitcoin to Be a Sure-Thing Inflation Hedge
(Bloomberg Businessweek) -- Hardcore Bitcoin enthusiasts say the digital coin is the world's best hedge against rising consumer prices. The logic: Unlike U.S. dollars or any other normal currency, it's designed to have a limited supply, so it can't be devalued by a government or a central bank distributing too much of it.
Almost every bull case on Bitcoin has looked prescient lately—the cryptocurrency is trading at around $57,000 a coin, up from about $5,000 a year ago—so that's added some buzz to this inflation story. With the economic outlook perking up, Covid-19 cases falling, and greater amounts of fiscal stimulus on the horizon, investors in all kinds of assets seem to expect a bit of a rise in prices. But that's coming from a very modest base. Over the past year, the inflation rate in the U.S. has been 1.7%.
And then there's the question of whether the digital asset would really act as an effective hedge. It doesn't have a long enough history to establish that, says Cam Harvey, senior adviser to Research Affiliates and a professor of finance at Duke University. Theoretically, if investors come to regard it as similar to gold, Bitcoin might hold its value over a very long term—as in a century or more, Harvey says. In their research on gold, he and his colleagues have found that it has held its value well for millenniums. But they also found that it's prone to manias and crashes over shorter periods. (Gold, notably, is down 9% this year despite all the inflation talk.)
Bitcoin too has swung wildly in its short life, for reasons barely connected to anyone's view on inflation. "What's going to happen to Bitcoin? It's really unclear," Harvey says. "The price is not just driven by the money-supply rule, it's driven by other speculative forces. That's why it's multiple times more volatile than the stock market." It's conceivable that a bout of inflation could have the opposite of the expected effect on Bitcoin. If inflation induced a recession, for example, investors might respond by stepping away from riskier assets such as cryptocurrencies.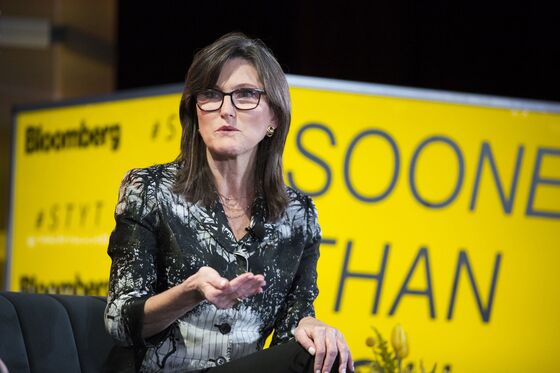 In recent weeks, when investors concerned about inflation pushed the 10-year Treasury yield from 1.34% to as high as 1.62%, Bitcoin suffered its worst drop in months. Crypto proponents argue that Bitcoin traders long ago anticipated bond yields would rise—and a subsequent spike in yields did roughly track with a bump in crypto. Still, Bitcoin's recent moves bear at least a passing resemblance to more straightforward speculative trades.
Bitcoin has received a stamp of approval from more than a handful of notable Wall Streeters, including veteran hedge fund manager Paul Tudor Jones, who say they like it as a store of wealth. "That is certainly an element that has driven investment by institutions, particularly in the wake of the ways in which policymakers have worked to jump-start the economy" after the Covid slowdown, says Michael Sonnenshein, chief executive officer at Grayscale Investments, which runs a fund that holds Bitcoin. "Certainly we have no shortage of global macro investors for whom adding Bitcoin has acted for them as a hedge for inflation."
Bitcoin's strongest advocates see its rising price as an early-warning sign that the traditional financial system is vulnerable, and argue that the cryptocurrency could rise further as investors look for a haven. Such arguments hinge on the idea that inflation won't just edge up with a growing economy, but could explode as a result of so-called money printing. 
The Federal Reserve doesn't change the money supply by literally printing bills. However, a measure of the amount of money in the financial system known as M2 has increased, thanks in part to accommodative policy. Fed Chairman Jerome Powell said in recent congressional testimony that the growth of the money supply no longer has important implications for the economic outlook. "We've had big growth of monetary aggregates at various times without inflation," he said. "So it's something we have to unlearn."
Jim Paulsen, chief investment strategist at the Leuthold Group, agrees. While there may be more money, its velocity—or the frequency with which money changes hands—has dropped off. That's a crucial factor because it shows money is being saved rather than spent, which keeps price pressures muted. But even if velocity turns higher, offsetting disinflationary forces could still come into play, including an aging population and digital technology's propensity to push prices down. "Inflation is turning up a little bit, but I don't think that means that crypto is going to go nuts," Paulsen says.
Bitcoin is unlike most other inflation hedges. Its value is based entirely on other people's willingness to hold it: The digital token isn't tied to any other asset, such as oil or real estate or earnings from a business, that might naturally rise in value along with consumer prices. It's possible that inflation could go up and it's possible that Bitcoin could too, but the two aren't necessarily linked. One of Bitcoin's best-known bulls, Ark Investment Management founder Cathie Wood, said in a recent webinar that she's as concerned about the forces of deflation—or falling prices—as she is with inflation.
"The kindling wood for inflation exists," says Marc Chandler, chief market strategist at Bannockburn Global Forex. "One has to make a judgment about whether there's sufficient spark." Instead of looking at Bitcoin prices as a weather vane of inflation, he prefers to look at signals such as oil prices, shipping costs, or the price of semiconductors. They're all rising as the economy gains steam, but that doesn't mean the dollar's being undercut by a flood of printed money. "The high priests of the cryptocurrency space look for any reason to help their case," he says. "I'm still hesitant to think that Bitcoin tells us anything about high-frequency economic variables." —With Katie Greifeld

Read more: Bitcoin Has Zero Intrinsic Value. Some People Are OK With That