Investors See Battery and Chipmakers as Safer Than Tesla and Nio
(Bloomberg Businessweek) -- Shares in RAC Electric Vehicles Inc., an electric-bus maker in Taiwan that has lost money for the past seven years, spiked 27% on Jan. 12. The jump was the latest example of the recent stock market mania surrounding the EV industry.
It's anybody's guess which vehicle makers will be around long enough to compete with the likes of Toyota Motor Corp. or Ford Motor Co. That's one reason an increasing number of investors are instead turning their gaze to electric-vehicle suppliers, especially battery and chipmakers. In fact, many investors say they're even more drawn to companies that aren't soaring at the levels of Tesla Inc. and Nio Inc.
"With Tesla, the price it is now, the safer bet might be EV battery makers," says Franklin Tang, an analyst at Shenzhen-based Excel Investment. "Tesla has exhausted much of its earnings expectations." Battery makers have lots of room for growth.
Tang likes China's Contemporary Amperex Technology Co. Ltd., which supplies batteries to Tesla, and BYD Co., the Warren Buffett-backed automaker that also produces rechargeable batteries and solar panels. "Batteries are the single largest factor limiting the capacity of EV makers, and companies enjoy good margins because of this," he says.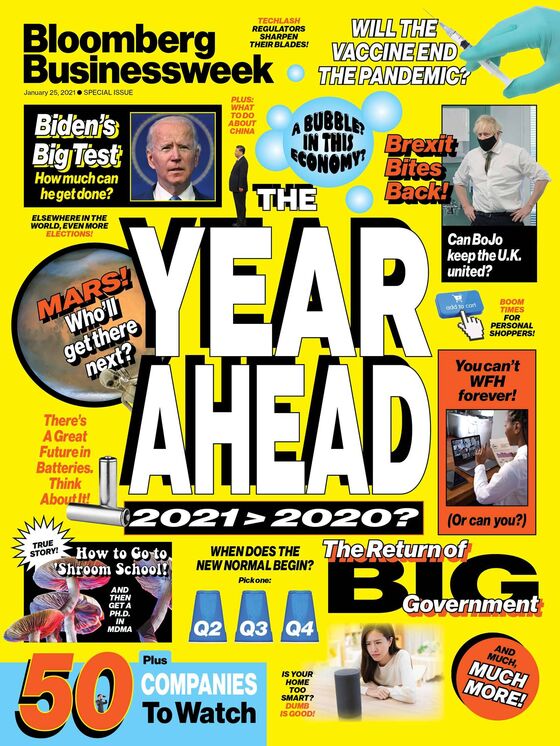 Lesser-known names may also emerge as the stars of tomorrow. UBS Group AG, in a recent report on EVs, offered a top 10 list of companies—and only four had auto manufacturing as a core business. Battery supplier EVE Energy Co. made the cut, largely because of its client list, which includes BMW, Daimler, and Xpeng. Two other battery startups on the list: Shanghai Putailai New Energy Technology Co. and Wuxi Lead Intelligent Equipment Co., whose shares in 2020 rose 32% and 87%, respectively—not quite as terrifying as Nio's 1,112%.
"A number of leading Chinese auto suppliers with strong R&D capabilities have been offering very competitive EV-dedicated parts, which helps bring down EV costs and boosts performance," UBS Group AG analyst Paul Gong wrote.
Belgium's Umicore, a key supplier of chemical compounds for battery cells, U.S. lithium producer Albemarle, Switzerland-based mining giant Glencore, and other companies also have drawn investor attention by spotlighting their key roles in battery supply chains.
Korean battery suppliers are attracting interest, too. LG Chem Ltd. split off its energy storage and EV battery business to form LG Energy Solution Co. on Dec. 1. LG Electronics on Dec. 23 announced plans to spin out some of its electric-car components business into a new joint venture with Canada's Magna International Inc. The news sent the South Korean company's stock up 30% in one day.
"LG Chem is our preferred holding in this space" over EV carmakers because it's one of the top five EV battery suppliers globally and pays good dividends, says Yoojeong Oh, investment director of Aberdeen Standard Investments' Asian Income Fund. Aberdeen has about $563 billion in global assets, and some of its funds have also invested in Samsung SDI Co., Bloomberg data show.
Companies that develop the intelligent technology that powers autonomous driving and car-to-car communication systems are another area of focus for investors who want exposure to the EV growth story without the sky-high multiples.
Huang Mingming, the founding partner of Future Capital Discovery Ventures, an early-stage fund that's invested in about 20 startups along the EV supply chain, believes the real gems won't always be found among carmakers. For Huang, it's all about data and its collection as autonomous driving and smart mobility solutions come to the fore.
"In this area, trillion-dollar companies may be born, more likely in China and the U.S.," he says. "Power semiconductors, such as insulated gate bipolar transistors, are another area worth our attention" as super-fast charging becomes an important part of electric vehicle acceptance.
"It's hard to say when and how stocks will peak, and often wisdom only comes from looking in the rearview mirror, but I think it's safe to say share prices will deteriorate at some point," Zhang Jingshu, managing director for Dorfman Value Investments LLC, says of recent stock spikes. "Tesla has become something of a cult stock, and I think the same goes for Nio, Xpeng, and Li Auto. Those stocks are worth 10 times what they should be." —With April Ma and Heejin Kim