Investors Are Worried About AT&T's Content Game
(Bloomberg Businessweek) -- Not long ago, an AT&T Inc. executive named Brad Bentley had a novel idea for HBO. Over the years the premium TV network had explored just about every edgy storytelling topic, whether it was the suburban mob bosses of The Sopranos or the incestuous and dragon-riding public servants of Game of Thrones. But Bentley, according to a person familiar with the matter, told network executives in a meeting that the moment had finally come for HBO to expose its millions of subscribers to the one thing that had remained taboo during its 46-year history: commercials.
The suggestion didn't go over well. HBO executives were stunned at the idea of larding down the network's prestigious programming with ads, no matter how much money it could generate, and pushed back forcefully. "We will never carry ads on HBO," a company spokesman said.
Bentley, who declined to comment, left AT&T earlier this year. Yet it's the string of longtime Time Warner entertainment executives who've departed since AT&T acquired the media company for $109 billion last year that has some investors concerned—especially as the deal transformed AT&T into the most-indebted nonfinancial company in the world.
Among those are the heads of Time Warner's three divisions. In September activist investor Elliott Management Corp. called the high rate of leadership turnover "alarming" and a "particularly troubling pattern" given AT&T's lack of experience in Time Warner's business, which now represents almost 20% of its revenue. "This lack of continuity in leadership presents a real concern for investors and should be a key focus for the board," Elliott wrote in a letter to AT&T's board.
Historically, AT&T has focused on things such as spreadsheets and spectrum, whereas Time Warner, now called WarnerMedia, nurtured relationships with celebrities and sports leagues and made creative decisions about shows and movies. Melding those two worlds is a daunting undertaking, especially because AT&T simultaneously knocked down the internal ramparts between Time Warner's HBO, Turner, and Warner Bros. units to get the entire company working together on a new streaming service.
Elliott's criticism has raised the question of what's more important to running a media company: the physical assets that AT&T has acquired or the entertainment executives who left, taking with them decades of institutional knowledge and client relationships? AT&T has said its combination of media creation and distribution assets is crucial to its strategy of taking on Netflix Inc. and disrupting TV advertising, while suggesting that the executives who departed won't hinder those efforts.
AT&T has held on to many of the creative executives at Time Warner, including Casey Bloys at HBO; Toby Emmerich and Peter Roth at Warner Bros.; and Sarah Aubrey, Kevin Reilly, and Jeff Zucker at Turner. The telecom giant has also brought in executives with entertainment experience such as Bob Greenblatt, the former head of entertainment at NBC and Showtime, and struck deals with Hollywood talent such as filmmaker J.J. Abrams and prolific TV producer Greg Berlanti.
Still, in addition to the three division heads at Time Warner, several high-level executives with Turner's ad sales and HBO's distribution operations have departed. Of the top 20 employees at HBO, only a few are left. "There is no HBO anymore," one former executive says. "There's only a brand." A company spokesman said the departures happened partly because the combination of Time Warner's formerly separate divisions of HBO and Turner within AT&T created overlapping roles.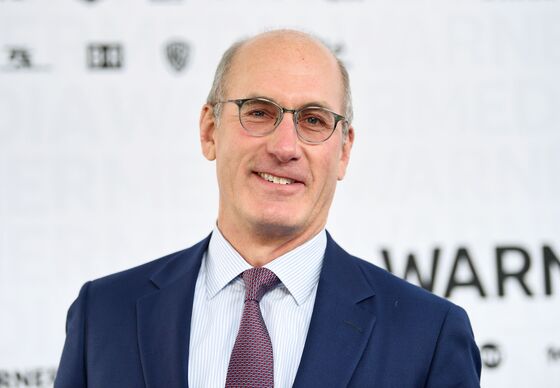 AT&T Chief Executive Officer Randall Stephenson in 2016 said that Time Warner's leadership team was "a big part of the value" of the deal. But WarnerMedia CEO John Stankey told the Wall Street Journal in September that even though his current leadership team "subscribes to the direction we're headed and are energized about it," others "didn't really want to play." AT&T declined to make Stankey available for an interview.
In the letter, Elliott called on AT&T to consider divesting DirecTV, which it bought for $67 billion in 2015. The satellite-TV company is losing subscribers at a rapid clip. But an AT&T spokesman said DirecTV remains an important strategic asset, particularly because it will help distribute HBO Max, the company's forthcoming streaming service.
DirecTV is also crucial to AT&T's strategy to use data from viewers within its huge base of cellular and pay-TV customers to serve up targeted advertising that can compete with Google and Facebook Inc. That bid to basically reinvent TV advertising has caused confusion both inside and outside the company, according to people familiar with the matter; one reason is that AT&T has approached ad buyers with two separate teams. Xandr, named after Alexander Graham Bell, the founding father of U.S. phone service, is a new advertising and analytics division that aims to use AT&T's customer data to sell targeted TV advertising. And WarnerMedia's ad sales team continues to sell TV and digital advertising on channels such as CNN, TBS, and TNT.
Until recently, Xandr CEO Brian Lesser reported to Stephenson, and WarnerMedia's ad sales team reported to Stankey, making it harder for the two units to communicate, one person says. Xandr and WarnerMedia's sales team haven't worked closely with each other, preventing AT&T from unlocking their combined potential to serve more targeted TV ads, the people say. Ratings at WarnerMedia channels CNN, TBS, and TNT are down this year in the key demographic of 25- to 54-year-olds—as they are at other cable networks. Donna Speciale, president of advertising sales at WarnerMedia, left the company in July, and AT&T hasn't yet named a permanent replacement.
A company spokesman disputed that Xandr and WarnerMedia don't work closely together, saying they've made progress in making commercials more relevant on WarnerMedia's cable channels with Xandr's data. Xandr is providing "additional resources and insights" into WarnerMedia's targeted advertising and has created ad products for other media companies, the spokesman said.
The next few months could be critical for AT&T. Xandr and WarnerMedia will be under pressure to present a coherent pitch during the spring Upfront market, where advertisers buy the bulk of their TV commercials for the year. And AT&T will soon introduce HBO Max into a crowded landscape for streaming services. Elliott's letter to AT&T's board has only raised the stakes. "An alarm went off inside AT&T," says John Butler, an analyst at Bloomberg Intelligence. "The urgency here to get this strategy in motion and prove it has legs is probably higher now than it was before the letter." —With Anders Melin
To contact the editor responsible for this story: James Ellis at jellis27@bloomberg.net, Eric Gelman