A Private Jet Decked Out in Hermès Leather? This Workshop Will Make It Happen
(Bloomberg Businessweek) -- In a suburb outside Paris, past a locked metal gate, two security guards, and a pair of key-card doors, there is a large, simple white room. Inside, more than a dozen elite artisans work quietly at messy desks covered with swatches of pebbled leather. Their skills are so highly sought-after that photographs of their faces aren't allowed, and publicizing their names is strictly forbidden.
This is the Sur-mesure atelier at Hermès, where the wildest luxury fantasy can become an exquisite reality. Here, car interiors and motorcycles are decked out in Hermès calfskin. Fishing poles are made to order, plus boxing gloves and polo bags, all with the signature subtle handiwork of the French fashion house. A nearby showroom has a foosball table, a surfboard, and a range of door handles, should a client desire to clutch Hermès leather at every turn. Don't look for heavy branding, though; a $2,975 Sur-mesure skateboard is splashed with seemingly every color but the company's trademark orange.
Women around the world might dream of owning an Hermès bag; Sur-mesure (literally, "made to measure") is for people who dream bigger than what a retail store can offer. When that happens, the client is referred by their local store manager to the atelier. "First we analyze the requirements," says Axel de Beaufort, the atelier's design director.
Outfitting the interior of a private jet can take much longer than, say, making a pingpong paddle, but the process remains the same. The workshop provides a financial estimate after a month and an artistic proposal about two months later. When Hermès quotes a price, de Beaufort says, there's no wiggle room. "We don't negotiate."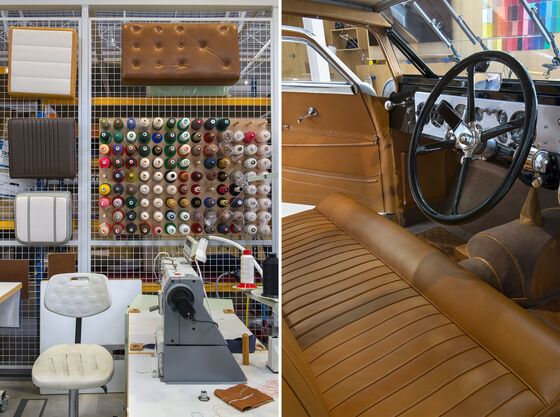 The boxing gloves, for instance, cost $44,100. But Hermès emphasizes that the workshop, despite all evidence to the contrary, is not about ostentation. "Here, you're in a house of craftsmanship," de Beaufort says, walking through the space on a recent Monday morning. "So of course the brand is a part of what you will get, but it's not just to show that you have an Hermès product. You come here because you want something made by hand in France and made to measure for you." These objects, he says, "aren't more expensive, they're more costly."
That distinction might sound like a mere semantic difference to an outsider, but it's critically important inside Hermès. The world's rich will pay spectacular sums for the company's imprimatur, but for that imprimatur to stay relevant, it has to signify quality. Expensive, in other words, refers only to an object's price; "costly," de Beaufort says, describes the number of people and the amount of time and planning involved. "A one-of-a-kind project needs to have a designer working on it, development teams, craftsmen. It's not just, 'Hey, let's do this.' "
The company is so determined to underscore craftsmanship over price that it will turn down a project that might reflect poorly on the division. "People can come for the wrong reason," de Beaufort says. "With branding—people want to show off." When that happens, he continues, "and people come and say, 'I want whatever it is to have a big H,' usually we'll say, 'OK, we can do something for you, but it won't be that.' "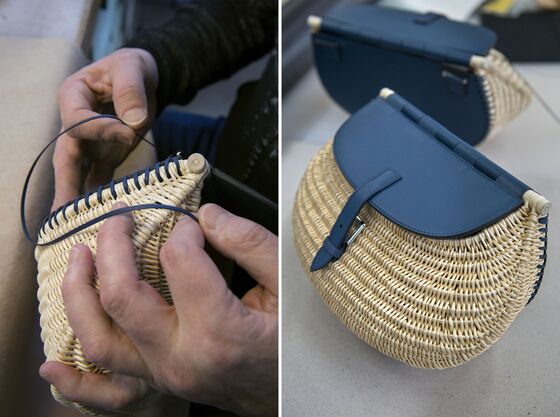 Hermès has customized objects since its founding in 1837 (its first commissions were made-to-measure equestrian harnesses), but the standalone Sur-mesure atelier was founded only a decade ago. Quickly the division began to cultivate an audience beyond Hermès clients. "I think it's our ability to respond to someone's aspirations," says Hermès creative director Pierre-Alexis Dumas, a member of the Dumas family, which owns the majority of the company. "When you have that ability, and when you meet a client that trusts you enough, it's inspiring."
De Beaufort estimates that his Sur-mesure atelier does about 300 projects a year. The majority of its commissions are leather goods. "Clients might want to have a collection bag but in another treatment or with some initials on it," he says.
Many jobs are whimsical. One of the atelier's most publicized projects was a leather case a man wanted for his wife to carry her daily apple in. For such smaller commissions, the atelier operates in the same way as the other Hermès workshops: One craftsperson (the space has about an even split of men and women) "owns" the creation of an object from start to finish. For larger projects the team is highly collaborative. There are several in-house engineers, and multiple team members could labor on a project for months.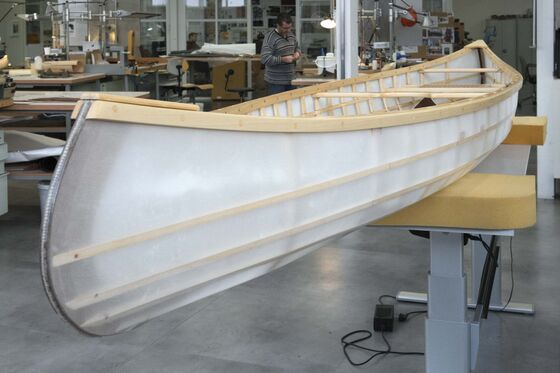 De Beaufort, 41, started out as a yacht designer. He began to consult on Sur-mesure projects in 2012 and became friendly with the Dumas family. They formally brought him in as design and engineering director for special projects in 2013. He points to a car on display—a 1935 Voisin with leather seats and paneling that were redone by Hermès—as proof of the atelier's capabilities: "We even wove a specific pattern [based on a design] from the 1930s," de Beaufort says.
With large-scale commissions such as a private jet, "we might do the seats or the full cabin," he explains. In the latter case, the atelier will work with the plane's manufacturer to make sure the new interior components meet weight and safety specifications. "Then they're manufactured here."
Similarly, while the atelier has reupholstered a range of vintage cars such as the Voisin (actually, they've done two Voisins, one for an American and one for a Frenchman), they also do seats for new cars. On the Monday visit, the prototype for the driver's seat of a $3 million Bugatti Chiron was sitting on a worktable. "The classic [car] seat would have lots of holes and lots of stitching, and I wanted to get rid of all that," de Beaufort says. By reshaping its foam and leather layers, craftsmen managed to transform the seat into a smooth surface. The prototype took three months to create.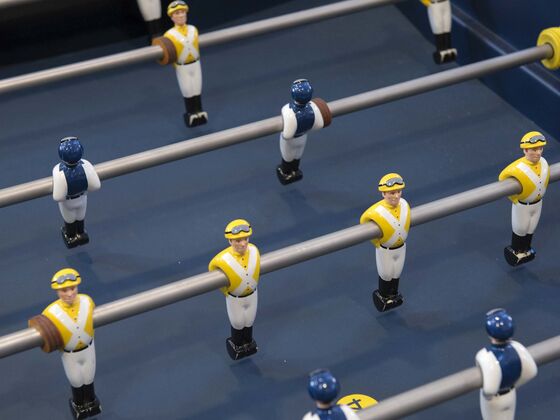 That kind of time commitment doesn't come cheap. De Beaufort declines to say how much retrofitting a car or plane might cost. "It's more valuable to do a plane than a car, because the plane is bigger," he says. "The cost of a plane is so huge, so [outfitting it in Hermès] doesn't have such an impact." (The executive jet of the moment, a long-range Gulfstream G650, costs about $66 million new.) An Hermès cabin, de Beaufort says, can even add value when its owner decides to sell it. "The guys who have private jets understand that. When they get their private jets, they already put in the order for the next one."
De Beaufort is clearly eager to move the division's reputation beyond leather goods. "It's not only about trying to fit as much leather as we can everywhere," he says. The atelier's showroom has the aforementioned surfboard and skateboard, both of which are leather-free, along with models of boats he's designed.
In fashion, haute couture is considered a loss leader, an unprofitable but glamorous vanity project that rubs off on the rest of a company's products. The Sur-mesure atelier, de Beaufort says, is different. "We don't think of Sur-mesure as advertising or a way to communicate more," he says. "We are a really small department in Hermès, but it's a very important service." Luxury brands from Bentley to Louis Vuitton offer similar bespoke functions at the very highest end.
Call it costly or call it expensive, that service carries a steep price. An Hermès Sur-mesure picnic basket runs $14,700. Should a client desire to bike to that picnic on a Sur-mesure bicycle, it will cost him an additional $13,200. If he'd like to catch his meal himself, a fly-fishing rod is $11,800; the fly-fishing kit and flies, $9,450; and a wicker fish basket, $14,900.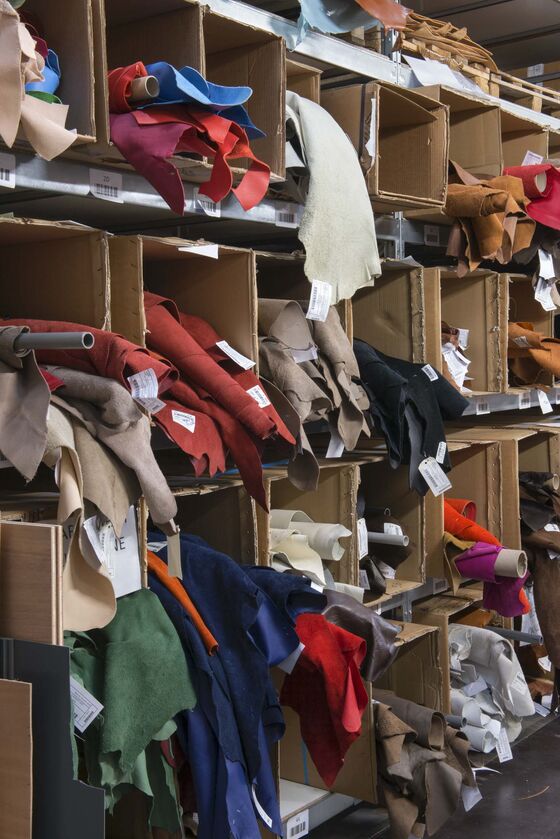 Despite the prices, clients keep coming. De Beaufort won't give a specific range for a purse, but he will say it "would be substantially more expensive than the classic bag." Purses are a sensitive subject at Hermès, where there can be a yearslong waitlist for one of its famous Birkins, which (even without any customization) can cost more than a Mercedes. "Obviously, you know in this company it's complicated for a woman to get a bag," de Beaufort says. Partly so buyers can't game the system, the atelier doesn't make custom Birkins or Kellys. "That's not my business," he says. "That's what the retail business has to manage."
The atelier has a few other red zones. "I don't want to do mix and match," he says. "Sometimes people will come and say, 'Well, can I have a bit of this bag and a bit of this and a bit of this bag?' And I'm like, 'OK, this is not a supermarket here.' Tell us what your intention with the bag is, and what your [intended use] is, and then we'll design something."
Most of the time, though, Sur-mesure is in the business of saying yes. "Special orders are a way for us to open our minds and have new ideas," de Beaufort says. "You need to think about what would be the Hermès answer. So someone comes and says, 'I want a rickshaw.' You say, 'Shall we do it or not?' And then you do it."
To contact the editor responsible for this story: James Gaddy at jgaddy@bloomberg.net, Chris Rovzar