Generation of Covid Orphans at Risk of Exploitation in India
(Bloomberg Businessweek) -- In early May, Mumbai resident Akancha Srivastava noticed something unusual. Her social media handles and the chatbot on the website of the nonprofit she runs were swamped with anguished appeals to help children orphaned by India's ferocious second wave of Covid-19, which has claimed more than 150,000 lives just in the past two months. Veering from her usual work of promoting cybersafety, the thirtysomething engineer assembled a team of eight and set up a WhatsApp Covid helpline for children in distress. Within hours after the number went live on May 3, Bollywood stars, TV personalities, and police chiefs shared it on social media. Panicked messages began flooding in from Delhi, Mumbai, and distant small towns.
"People were asking us to rescue orphaned children, alerting us about illegal adoption rackets and child trafficking," says Srivastava, whose helpline has been logging 3,500 to 4,000 messages daily. Her team is working with authorities to locate relatives or place children in already overflowing state-run shelter homes. "The children are in shock," she says. "They don't understand what's happening."
The virus has shattered families and orphaned children around the world. But in India, where 27% of the population of 1.3 billion is under 14, the scale of the crisis is unparalleled. The country had an estimated 350,000 orphans in institutional care going into the pandemic. Now authorities are scrambling to get a count of how many children have been abandoned, either because their parents have been hospitalized or died or because the surviving parent isn't able to care for them. Priyank Kanoongo, chairman of New Delhi-based National Commission for Protection of Child Rights, says his office has directed all district child protection units, child welfare officials, and police check posts to keep track. In a recent tweet, Smriti Irani, India's women and child development minister, said that since April 1 state governments have reported 577 children who've been left parentless by Covid.
What is a health crisis could well morph into a human-rights crisis in a country where child exploitation has long been a problem. The International Labor Organization estimates that more than 10 million Indian children under 14 are in the workforce. The real number may be far higher: Four times as many aren't enrolled in school, according to the country's most recent census data.
"Millions of children across the country are facing severe child-rights violations right now and being pushed into transactional sex, child labor, or sexual exploitation," says Sonal Kapoor, the founder and director of Protsahan India Foundation, a nongovernmental organization that works with slum children. Protsahan, which is active in 48 Delhi slums, has been logging more than 25 distress calls a day, she says, up from 15 to 20 a month before the pandemic. In one case, three girls ages 5, 6, and 14 were being abused by their father while their mother was hospitalized. In another, two young children had received no nourishment for three days because their parents were too ill to care for them. "An estimated 20% of Delhi's slum residents have died" during the pandemic, says Kapoor. "With so many children affected, the very fabric of India is in tatters."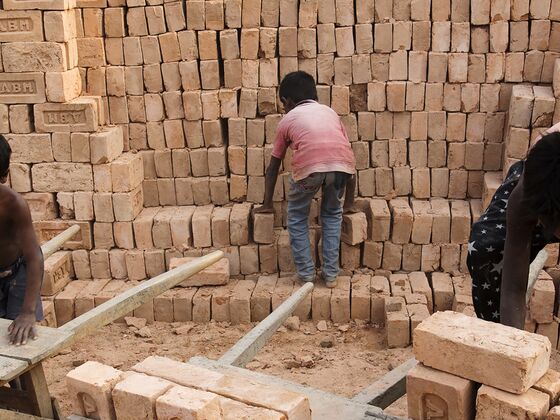 Orphaned children are at risk of being trafficked in smaller towns and rural areas where poverty is endemic and police presence minimal, says Jalla Lalithamma, a social activist with the People's Organization for Rural Development, based in Madanapalle, a city of less than 200,000 that's a three-hour drive from Bangalore. During the current Covid wave, Lalithamma has documented dozens of cases of child-rights violations in the area. Destitute children are being recruited to brew bootleg alcohol and haul sacks of tomatoes at the wholesale vegetable market in town. "If the breadwinner in the family has died, young girls are being lured to work in factories in nearby cities and then trafficked" for prostitution, she says.
While there's no reliable data on the number of children at risk, what's available is unsettling. In Jharkhand, a state in eastern India with high levels of rural poverty, the National Commission for Protection of Child Rights has mapped the location of 4,700 vulnerable children in a single district that has a history of child exploitation.
Calls for help have deluged social media platforms, including Twitter, where the hashtag #CovidOrphans first trended. "If anyone wishes to adopt a girl, please contact Priyanka," read one message. It included a phone number. "One girl is 3 days old and another is 6 months old. They lost their parents recently due to covid. Share as much as possible help them get a life." While most of these posts may be well meaning, say child welfare experts, they pose a danger. "When photos and locations are shared, child-trafficking networks become active under the guise of adoption," says Srivastava. Overnight, "new 'donors' have come up saying, 'We'll fund Covid orphans if you share their details,' " Kapoor says.
Irani, the minister, has attempted to put a stop to the messages, counseling good Samaritans to contact their local police departments or the ministry's hotline. "Please do not share pictures and contact details of vulnerable children in distress situation in social media," she pleaded in a series of tweets. "Their identity is to be protected as per law."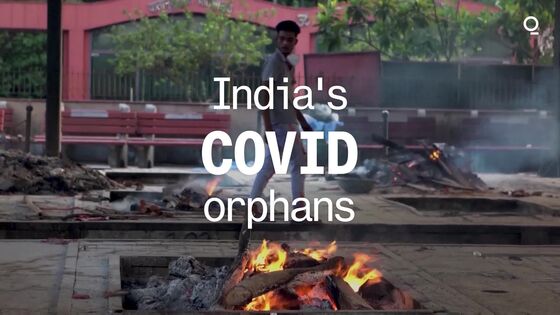 The legal adoption process in India is arduous and can take years. While extended families might take in abandoned children in better times, Covid has brought worries about contagion and expense.
So far, the official response has been local and ad hoc. To incentivize relatives to give the children a home, the governments in Delhi and central Madhya Pradesh have pledged free education and monthly stipends to support Covid orphans. The government in Kerala has put an emergency protocol in place specifically for adopting Covid orphans.
Puja Marwaha, chief executive officer of Child Rights and You, a nonprofit that supports hundreds of grassroots child development initiatives across the country, worries that the pandemic has erased years of hard-won progress in such areas as child malnutrition and education that resulted from the work of her own organization and others like it. "It has been an uphill battle to secure our children's education, health, and safety and took huge efforts, resources, finances as well as building community habits over the past couple of decades," she says. "We have reasons to be worried that much of that success can go to waste." —With Bhuma Shrivastava