Roblox Queen MeganPlays Is Making Millions With a Blocky Digital Empire
(Bloomberg Businessweek) -- In 2018, Megan Letter (then known by her maiden name, Leeds) was making about $400 a month posting videos of herself playing the life simulation game The Sims on YouTube. It wasn't enough to support herself, and she was thinking of getting an internship as a wedding florist. Then she switched her focus to Roblox, the platform for user-created games that's recently become a sensation with the preteen set. "I immediately saw a turnaround," says Letter, who began earning thousands of dollars monthly within a few months. "I could actually pay bills."
Letter is known by her online moniker, MeganPlays, the pink-purple-haired bubbly personality she takes on while playing role-playing games inside Roblox. She now earns millions of dollars annually from posting YouTube videos for her 3.6 million subscribers. Last year, Letter and her husband, Zach, began publishing their own Roblox games, including the well-received Overlook Bay, and they say their studio is on pace to pull in more than $8 million in 2021. They also run an online store, Stay Peachy, which grossed more than a million dollars in 2020.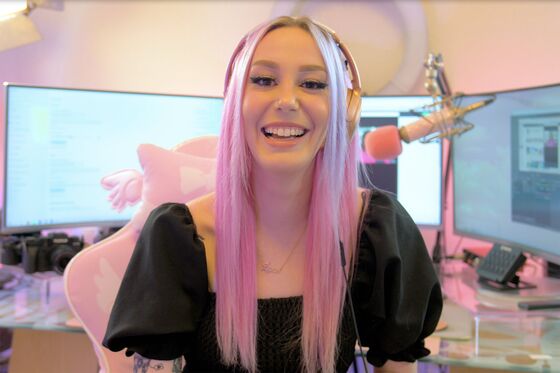 With children confined to their homes because of the Covid-19 pandemic, study groups and birthday and graduation parties migrated to Roblox. The platform, whose daily active users jumped 85% last year, is now played by two-thirds of U.S. children age 9 to 12, making it a gold mine for influencers and developers—and Roblox Corp. itself. The San Mateo, Calif.-based company went public on March 10, and its current market cap of approximately $41 billion is about the same as that of gaming giant Electronic Arts Inc.
There are millions of active developers and creators on the platform. More than 1,250 earned $10,000 or more last year, and over 300 made $100,000 or more in Robux, the site's currency, which can be converted into cash subject to certain conditions, according to the company. 
Letter is rare in that she's an influencer, a gamer, and a developer, allowing her to cross-promote her products. "MeganPlays's success is rooted in the fact that she spent time learning the ropes of effective content creation, such as tailoring the look and feel of her channel to a younger audience," says Doron Nir, chief executive officer of StreamElements, which caters to video-content creators. "She diversified her focus to include game designing, and then combined these skills to launch a title that was well-received by both her own and the greater Roblox community."
The 26-year-old Letter, a native of Arlington, Texas, who now lives in Dallas, says she's been playing games since she was 2 years old. She started with a Sesame Street game and progressed to Barbie games, then to Nintendo. She started making videos while studying fine arts at the University of Texas at Arlington, then began focusing on YouTube after graduation, playing Roblox games such as Adopt Me!, in which gamers can adopt pets. Letter's on-screen personality comes from her experience in a sorority, she says, and many of her videos are structured to feel like conversations with girlfriends. Her audience, about 70% of which is based in the U.S., is made up mostly of preteen and early-teen girls.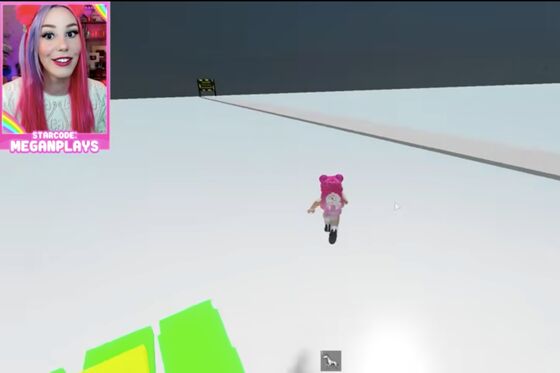 Letter's husband runs Wonder Works Studio while she produces games and helps come up with concepts. The studio released Overlook Bay, its first title, last year. The game lets users collect pets, decorate their dream homes, earn gems, and explore the world of Overlook Bay with friends. It's had 160 million visits since it was created, according to Roblox. 
Wonder Works has published one other game, Traitor!, which brings in about 14 million visits monthly. The studio is trying to raise $10 million in funds from venture capitalists, at a valuation of $40 million. "We kind of just create games that we would want to play, and then it just attracts the demographic," Letter says. She thinks role-playing games give her a way to explore difficult topics with her viewers, but she's also experimented widely, making videos consisting of everything from makeup tutorials to tours of expensive houses. "There's nothing that I've done that anybody else can't do," she says. "It's just about learning—learning the code, learning how the game works, and creating. All you have to do is start."
 
Read next: Curt Schilling's $150 Million Fail Shows What's Broken in Video Games