How GE's Larry Culp Found a Way Out of the Mess Jack Welch Made
(Bloomberg Businessweek) -- Not that long ago, the prospect of General Electric Co. fading from view would have been almost laughable. As recently as 2000 the company co-founded by Thomas Edison was the world's most-highly valued corporation, with its stock worth about $600 billion, and for decades it boasted a AAA credit rating—the same as that of the U.S. government.
But the financial crisis of 2008 laid bare a sobering fact: The conglomerate's transformation into one of the nation's largest financial services companies had loaded it with unnoticed risks that brought it to the brink of financial collapse. That led to two chief executive officers—both alums of GE's vaunted management talent factory—trying to shore up the house that Jack (Welch) built by selling off disparate business lines and attempting to winnow its massive debt. But it took an outsider to do what those who'd grown up at GE couldn't or wouldn't.
Larry Culp, the first GE CEO who didn't come up through the ranks, on Nov. 9 announced the breakup of the storied giant. Over the next three years, GE will split into three much-smaller publicly traded companies. GE Healthcare will be spun off in early 2023, while GE's divisions that make renewable-energy and fossil-fuel power equipment will be freed as a single entity a year later. That will leave GE Aviation, which makes and services jet engines, as the last big operation to remain with the company.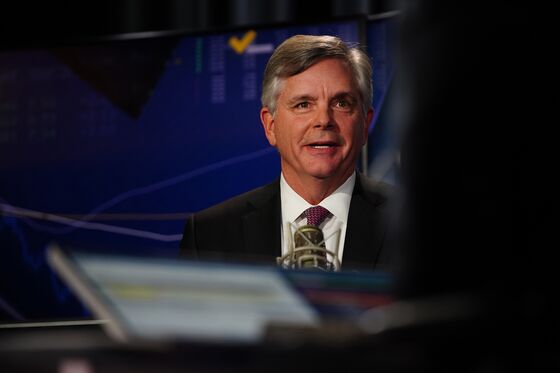 It's a dramatic shakeup that GE investors say was long overdue and marks a career-defining move for an executive who'd earned industry plaudits for turning little-known Danaher Corp. into a juggernaut. And it all but closes the door on the conglomerate trend that defined much of 20th century corporate America. After the breakup of other multibusiness companies, including United Technologies, the few remaining holdouts are facing questions about how much longer they can justify that approach amid pressure from activist investors and everyday shareholders.
GE's Culp insists separating wasn't always the plan. When he took the helm in late 2018, there were too many other fires to put out, from a sinking share price to heavy debt to an investigation by U.S. securities regulators. The company had even suffered the embarrassment of being kicked out of the Dow Jones Industrial Average, where it had been for more than a century. "It was a challenging time," says Culp. "Some people were suggesting we might not make payroll."
Instead, he says the decision to split came into view only this spring, as pandemic restrictions began to ease and GE's turnaround efforts gained traction. Culp has slashed GE's prized dividend and sold big pieces of the company in recent years to help ease the debt burden. On Nov. 10, GE announced plans to buy back as much as $23 billion of bonds in one of the largest corporate debt buybacks ever. "It took Larry to operationally fix it," says longtime GE analyst Nick Heymann of William Blair & Co. "Then he could cleave it."
GE investors and analysts have long questioned the company's structure—in particular, many have called for a spinoff of the health-care unit. Deane Dray, an analyst with RBC Capital Markets, called this "the longest anticipated breakup in the multi-industry sector."
Former CEO Jeff Immelt has said he thought the company was unwieldy when he took over in 2001, and his decisions to sell some finance divisions and offload oil operations were touted as moves to simplify GE's structure. Similarly, his successor, John Flannery, said he would consider a breakup after taking over in 2017.
Yet the executives, who spent the bulk of their careers at GE, declined to take the plunge. Immelt was said to resist attempts to divest the health unit, which he had previously run. Flannery was faulted by the board for not being aggressive enough in his changes.
Culp has often said that reducing the company's crippling debt has been "job one" since he took the helm, when GE had about $140 billion in total gross debt. He's earmarked proceeds from the sale of big operations such as its biopharmaceutical and aircraft-leasing businesses to reduce the balance. The moves will help GE pare its debt to less than $65 billion by yearend.
The remaining liabilities will be divided up among the three companies. Aviation, one of the most robust business lines, will take on a larger load, while the less stable energy operations will have a lighter one. All three will have investment-grade credit ratings, GE says, though the details of their capital structures will be decided later. Other pending decisions include what the companies will be called and whether they'll continue to bear GE's monogram logo, which Culp says was recently valued at $20 billion.
The split will position the business lines to perform better, GE says. It laid out operating profit margin targets of up to 20% for the independent health-care and aviation companies, both improvements from last quarter. Even the power-related business could climb into the high single digits over time, despite expectations of slow growth, GE says.
After the breakup is completed, Culp will lead the remaining GE, which will comprise primarily aviation along with insurance, some inherited debt, and any remaining equity stakes in the health-care spinoff and other holdings it plans to sell over time. John Slattery, who runs GE's jet engine business, will remain in that role.
Culp came to GE with a reputation for making the right moves. Armed with a Harvard MBA, he took over Danaher in 2001, when it was making products such as gasoline pumps and Sears Craftsman tools. Over the next 14 years, he remade the company through more than $20 billion in acquisitions, focusing on the health-care and life science industries. Danaher, which underwent its own breakup after Culp left, today has a market value of about $215 billion—2,500% higher than when Culp was named CEO.
If he can achieve even a fraction of that kind of gain at GE, he's in line for a big payout. His massive stock grant—which was roundly criticized by investors and so far has yielded him at least $124 million, even though the stock has trailed the broader market during his tenure—remains in place after the spinoffs and will take into account the stock performance of all entities, according to the award's terms. What won't live on, however, is GE's image as corporate America's quintessential conglomerate.
 
Read next: Why Johnson & Johnson Is in Bankruptcy Court Even Though It's Not Bankrupt