How Companies Get You to Pay More for the Same Product
(Bloomberg Businessweek) -- Companies go to great lengths to get consumers to spend more on goods.
After growing into multibillion-dollar businesses by expanding their range of products and the number of locations where they're sold, European luxury brands including Louis Vuitton and Burberry Group Plc are racing to put scarcity back in the equation. Streetwear's "drops" are the inspiration—the special releases that have Generation Z-ers camping in line for skateboarding brand Supreme or spending $200-plus on Kanye West "Yeezy" Adidas sneakers.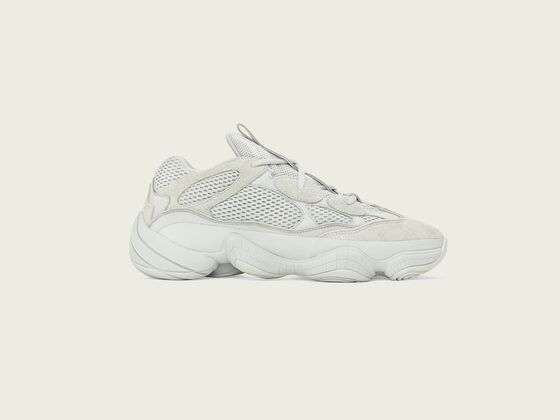 Burberry is selling its latest logo tees and hoodies in 24-hour flash sales. Puffy-coat maker Moncler SpA has canceled its fashion week runway collections in favor of monthly drops, collaborating on limited runs with a rotating cast of tastemakers such as Japanese designer-slash-DJ Hiroshi Fujiwara. Brands are betting that rarity will make shoppers throw fiscal prudence to the winds and, for instance, shell out almost $600 for the latest Burberry sweatshirt. —Robert Williams
Sometimes less really is more. Just ask companies that shrink the size of products to keep prices stable but still hold on to customers. With so-called shrink-flation—a strategy used on products including ice cream and candy—every unit sold earns a little more than it used to.
In the U.K., where a weak pound has raised food and raw-material prices, candies such as Mars Inc.'s Snickers have shrunk. Nestlé SA's Häagen-Dazs brand reduced the size of its "pint" containers from 16 ounces to 14 oz., keeping prices even. Sometimes the tactic even is considered a product innovation. Coca-Cola Co. introduced 8.5-oz. bottles that can cost up to six times more per ounce than sodas sold in traditional 12-packs of 12-oz. cans. Still, companies have to be careful. Some customers may notice the changes in a favorite product—and not be happy. In 2016, after Mondelēz International Inc. tweaked its bars to reduce the grams of chocolate to cut costs, angry fans complained on the company's Facebook page. In 2018, Mondelēz reverted to the original size. —William Mathis
The best times for the U.S. auto market are widely viewed to be in the industry's rearview mirror. Sales hit an annual record two years ago, and an industry that's as cyclical as they come probably will keep downshifting in 2019. Yet Detroit is managing to bring in more revenue despite shrinking sales. The average new car cost more than $37,000 in October, according to the latest monthly data from market researcher Kelley Blue Book. That was up 3 percent—more than $1,100—from a year earlier.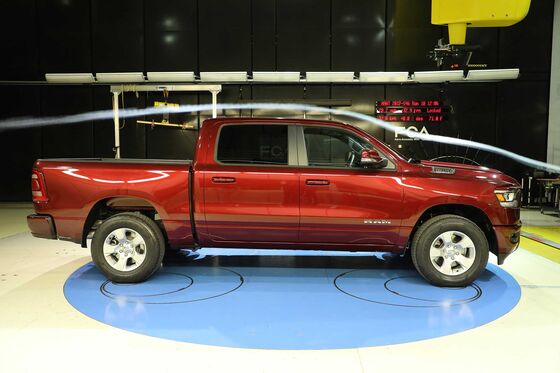 U.S. consumers' shifting preference toward SUVs and trucks has a lot to do with this, but so does the rise of tech and safety systems that companies bundle within options packages and custom trim lines that can swell a sticker price by thousands of dollars.
In the past, carmakers got buyers to dish out that kind of money for comforts such as leather seats or sunroofs. Lately, they've gotten customers to pay for touchscreens and driver-assistance systems with features such as lane centering and automatic braking.
Take Fiat Chrysler Automobiles NV's new Ram 1500 pickup. While the base model can be had for $31,695, you'll have to fork over a lot more to get one of the truck's biggest selling points: a massive 12-inch touchscreen. It's an almost $8,000 option on some models. Or Ram buyers can upgrade to the Limited Crew Cab trim line and get it included—raising the price to a hefty $57,390. —Craig Trudell, Keith Naughton, and Gabrielle Coppola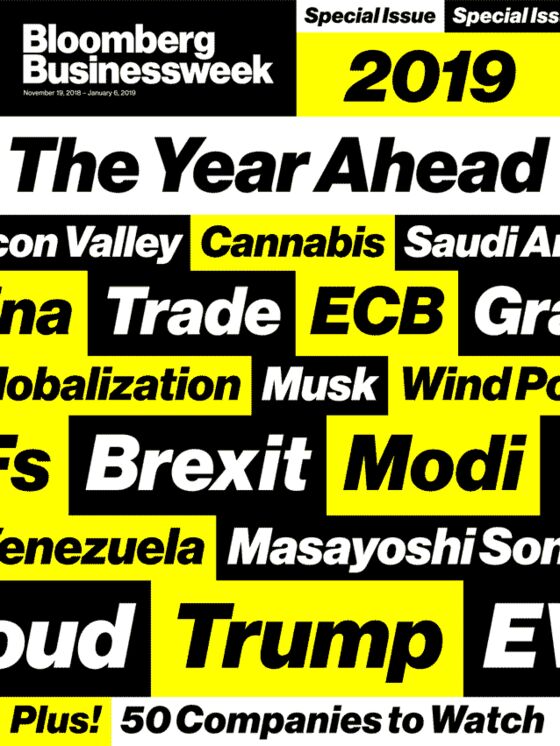 The various indignities airlines proffer in steerage—mashed knees, jousting elbows, uninspired cuisine—leave many travelers deeply unhappy. And with today's increasingly plush business class too expensive for most travelers, U.S. airlines are beginning to offer premium economy sections on many international flights.
Financially, premium economy is a home run for most carriers that sell it: Fares are roughly double regular economy prices and sometimes much more, while the cost to airlines for a few extra inches of legroom, slightly nicer meals, and a larger video screen is only incrementally above what the companies spend outfitting cattle class. —Justin Bachman
Some companies have found a potent way to get higher prices for goods: target them to women. A study by the New York City Department of Consumer Affairs found that women pay 13 percent more than men for personal-care products in the city. Online retailer Boxed.com, which calls this the "pink tax," has said that on a per-ounce or per-unit basis, women sometimes pay up to double the price for razors, 10 percent more for body wash, and 8 percent more for deodorant. As part of its marketing, Boxed lowers the price of such goods to offset the gender price premium and labels the products as "pink tax free" on its website. —James E. Ellis
To contact the editor responsible for this story: James Ellis at jellis27@bloomberg.net