How a Tiny Tearoom in Brooklyn Bounced Back From Covid
(Bloomberg Businessweek) -- In December 2018, Jamila McGill and Alfonso Wright opened a tearoom in Bedford Stuyvesant, an historically Black neighborhood of stately brownstones in Brooklyn. The couple sought to make their shop, Brooklyn Tea, a local destination with imported teas, fresh coffee, pastries, and a vegan-friendly menu. A year later, business was just starting to pick up, with more people stopping in for tea and treats.
"We were told that not only were you not going to go outside, but you also weren't going to have indoor dining, which at that time was around 85% of our revenue," Wright says. "We went from a bustling social-gathering place to Jamila and I watching Netflix documentaries in the middle of the day because we had zero customers."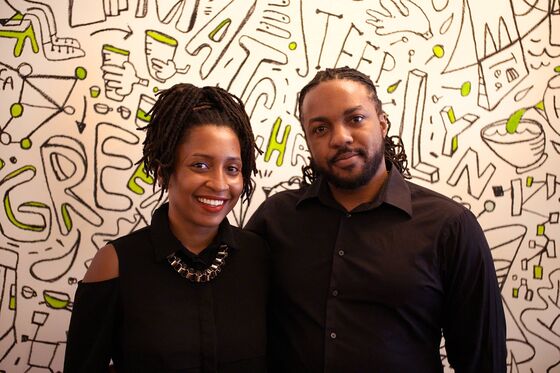 The pair shifted their focus online, as they already had an e-commerce store integrated into the Brooklyn Tea website. They introduced new products such as an "immunity box" of teas aimed at pandemic-weary customers who wanted to feel more in control of their health, and by the end of May 2020 sales started ticking up again.
Just as important was the Black Lives Matter movement that swept the U.S. As a Black-owned business, Brooklyn Tea was featured by the likes of USA Today, BuzzFeed, and Cosmopolitan. A TV segment in June caught the eye of Shonda Rhimes, the creator of Grey's Anatomy. "I just ordered SO MUCH TEA. My favorite discovery of the day," Rhimes tweeted, tagging the store's Twitter handle and sharing a link to Brooklyn Tea's story. The following day, Juneteenth, R&B singer Beyoncé included the couple in her Black Parade Route, a directory of hundreds of Black-owned businesses. Within a month, Brooklyn Tea's Instagram following almost tripled, to 16,000.
"We went from a store that didn't see more than 10 sales a month to 100 orders or more a day online," McGill says.
That created challenges as they struggled to meet customer demand. They converted their basement into a fulfillment center for online orders, and to adhere to social-distancing rules they carved out a night shift so fewer people would be working at the same time.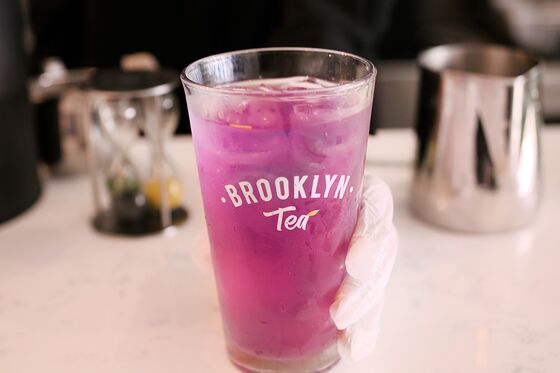 Web sales have slowed to about 20 to 25 orders a day, still far ahead of pre-pandemic levels. In-store business has rebounded, and the couple is planning a second shop, a franchise run by a friend in Atlanta's Castleberry Hill neighborhood. Atlanta felt like the right place to expand, McGill says, given her roots in the city and the many requests sent in by Instagram followers to open a location in the city.
"We built this in a way that was replicable and wanted to expand on the idea of a safe space, community, to host creativity," McGill says.
McGill and Wright credit the pandemic for giving them confidence and increased brand awareness, and they plan to continue expanding as the business scales. Here are a few of their tips for other small-business owners.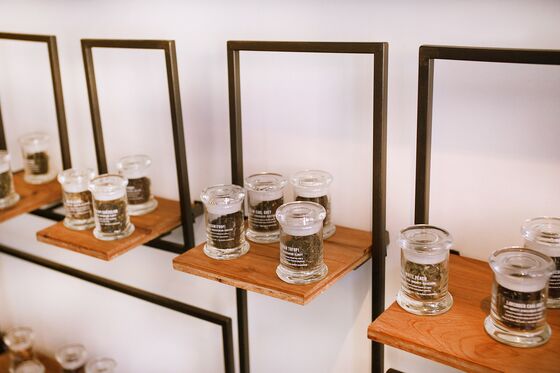 Core values. "If we had taken a moment to just sit down and think about the values we want to share in this space, it could have saved us a lot of headache," says McGill. This should come before hiring any staff, as clearly stating your purpose and ambitions is key to avoiding miscommunication and keeping everyone on the same page.
Curate an online identity. Find your niche and connect to your digital audience in a way that is informative for them. This may include more pictures of the owners and staff and content that highlights your brand and values.
Cooperate. During the pandemic, the couple joined up with businesses in Bed-Stuy and farther afield to offer joint giveaways and cross-promotions. An Instagram collaboration with Brooklyn wine and spirits retailer Happy Cork, for instance, features pairings of teas and liquor. "You're still building your online audience through collaboration even if you aren't seeing a lot of foot traffic," McGill says.
Contractors are your friends. Hiring the right people for complicated jobs can save time and money. "When we first started, I tried to put some things together myself, which caused a flood," Wright says. "I quickly learned that licensed contractors are very important."
 
Read next: From Receptionist to Chef and Founder of a Pop-up Family Kitchen