As the Economy Tanked, Brits Opened Bookstores
(Bloomberg Businessweek) -- Rachel Thomas had long dreamed of owning a bookshop, perhaps once she retired from her job as a project manager. She might then have the time and money to open a storefront brimming with the latest titles from authors she loves, and to share them with local readers. She never expected that the right moment would come during a global pandemic in which shoppers barely dared to venture beyond the kitchen or couch.
But since Thomas opened Parade's End in southwest London last November, she has discovered the benefits: grateful customers and a good deal on her lease. "I wasn't sure I'd make any money in the first year; I thought I'd be operating at a loss," Thomas says. "Despite Covid, I broke even, and that's definitely thanks to the local people."
Contrary to all expectations, the past two years have seen a slew of bookstore openings in the U.K. and Ireland. Even with the disruptions of lockdowns and ongoing pressure from Amazon.com Inc., mass retailers, and e-books, 77 independent shops joined the Booksellers Association trade group last year, and 35 more did so in the first eight months of 2021. Today, Britain has more independent bookstores than it has since 2013, according to the BA.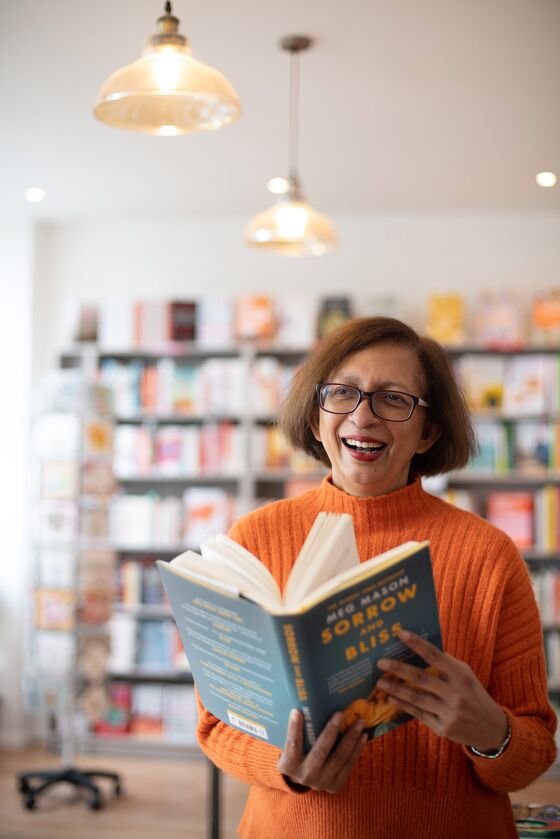 Although the Covid-19 pandemic put millions Britons out of work, growing numbers of entrepreneurs were willing to bet that they could still find enough people to step inside a nearby store and pay a bit extra to get the book they want. "When everything shut down, we were still keen to go ahead, because we thought it'd all be over in a couple of months," says Laura Iveson, who cofounded Darling Reads in West Yorkshire in 2020. "The pandemic has made people realize that if they don't support their local shops, the shops won't survive."
One key to surviving the past year's restrictions on retailers has been a web presence for what has traditionally been a hyperlocal business. Sarah Frame was dismayed when Scotland went into lockdown in December, just eight days after she opened the Book Nook in Stewarton, near Glasgow. Wary of the cost of building a website and managing the stock to supply it, she turned to Bookshop.org, a company that aims to help independent stores fight back against the likes of Amazon. "When I had no money coming into the bookshop, I really couldn't justify the cost of investing and creating a fully online offering," Frame says.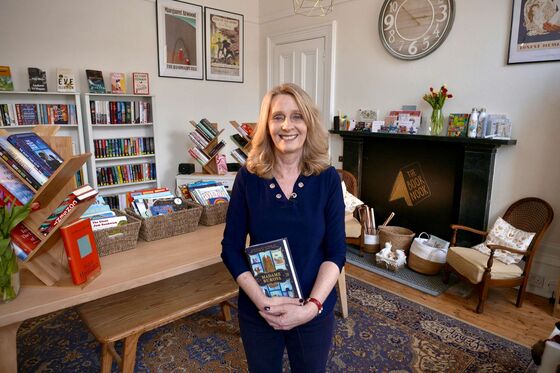 The site, which started in early 2020, is certified as a "B Corporation," a designation that indicates a strong commitment to social sustainability. Shop owners can have their own storefronts on the site, where they create lists of recommendations, much as they might feature books on tables in a physical shop. Bookshop.org takes care of the warehousing, shipping, and payments, and a store gets a 30% cut of sales made through its page. Ten percent of the cover price from any sales that aren't linked to a particular store get put into a pot and distributed to member shops: more than £1.6 million ($2.2 million) in Britain, where 480 stores have signed up to the site, and $16 million to the site's 1,209 U.S. outlets. "We are hoping to be as convenient as Amazon," says Nicole Vanderbilt, U.K. managing director for Bookshop.org. "But we are offering something fundamentally different in the form of knowing that you're supporting independent bookshops."
As vaccinations progress and the economy reopens, Bookshop.org heralds what could be a new phase for independent book retailing, giving even the tiniest shops a path to compete online with the almost limitless range of titles available on Amazon. And the U.K. Booksellers Association is working with the site to encourage diversity in bookshop ownership via a program that provides mentorship and support to people from underrepresented communities who want to open stores.
"Every time we've had a reopening from the pandemic, we've seen a commitment of bookshop customers to shop locally," says Meryl Halls, the association's managing director. "What we really want to see is bookshops appearing in places where there are no bookshops now. We want it to feel like an industry that's open to everyone."