Google May Have to Get Used to Third Place in the Cloud
(Bloomberg Businessweek) -- In the cloud business, there's Amazon Web Services, and there's everybody else. But the race for the silver medal is getting less competitive, too. In 2019, Microsoft Corp.'s Azure is expected to solidify its position enough that Google Cloud Platform will have a tough time catching up.
"Not Amazon" is a strong position when pitching to retailers, grocers, and other cloud customers that would prefer to avoid lining Jeff Bezos' pockets while he's competing directly against them. For years, Google looked like the alternative. It had a two-year head start on Microsoft and more experience selling internet-based software. Yet by the end of 2014, shortly after Satya Nadella took over as chief executive officer, Microsoft had double Google's market share, according to analyst Synergy Research Group.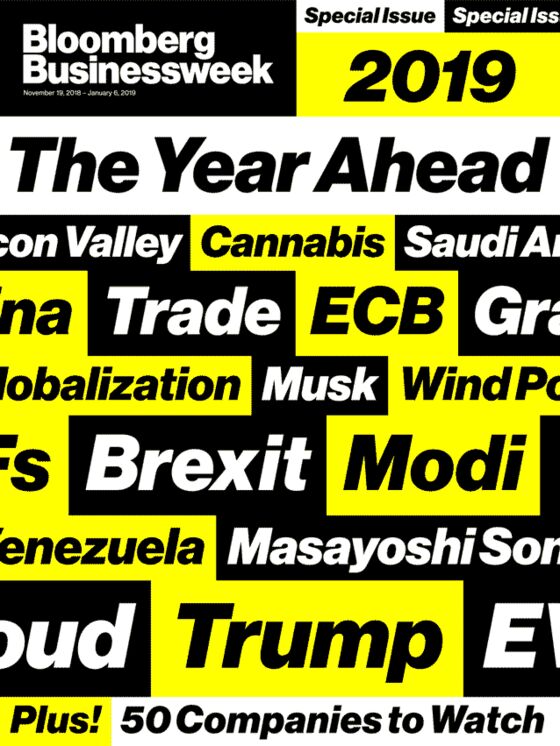 Since then, Nadella's team has poured money into the cloud, catered to less tech-centric businesses often wrestling with legacy systems, and leaned heavily on its decades of software sales experience. Microsoft collected $9.5 billion in Azure cloud revenue in 2018, vs. $1.6 billion for the comparable Google business, according to investment bank KeyBanc Capital Markets Inc. Next year, KeyBanc forecasts, it'll be $15.1 billion for Microsoft, $3.2 billion for Google. Julia White, Microsoft's vice president for cloud marketing, says her team rarely sees Google in the mix when it's competing for customers.
Google says it's hiring rapidly for its cloud division, especially in sales and support roles, and has refashioned itself over the past several years to better serve industry-leading businesses. "We feel very good about the traction we are seeing," says Tariq Shaukat, who oversees Google Cloud partnerships. "We still think it's relatively early days." Google is often the provider of choice, even above Amazon.com Inc., for artificial intelligence applications as well as the data management and analysis tools it pioneered. EBay Inc. uses Google Cloud AI tools that organize products based on images; companies run by developers, such as Twitter Inc., also tend to opt for Google.
Microsoft, however, excels at retrofitting older systems to work with its cloud products, says Ratan Tipirneni, president and CEO of Tigera Inc., which provides cloud security for Amazon, Microsoft, and Google. So while Google signed a deal with Target Corp. in the second half of 2018, Microsoft got Walmart. And Gap. And Volkswagen. And Royal Dutch Shell. In the companies' latest quarterly earnings reports, Microsoft Azure's revenue increased 76 percent from a year earlier, compared with 29 percent for the Google division that includes cloud, hardware, and app sales. (Google doesn't break out Cloud numbers separately.) In a September KeyBanc survey of chief information officers, 44 percent of respondents said they plan to increase their cloud spending with Microsoft in the next six months, vs. 7 percent for Google.
Of course, in a market expected to top $40 billion next year, third place in the U.S. isn't so bad. Still, "Google is way back," says Brent Bracelin, an analyst at KeyBanc who co-authored the report. "They don't have enterprise sales distribution," he says. "That's their big Achilles' heel. Microsoft has a massive footprint there."
To contact the editor responsible for this story: Jeff Muskus at jmuskus@bloomberg.net