Gabriela Hearst's Philosophy About Fashion Is Built for the Future
(Bloomberg Businessweek) -- At Gabriela Hearst's new flagship store, a light-bathed space connected to the Carlyle Hotel on New York's Madison Avenue, there are no mannequins or window displays, and her timeless clothes and coveted handbags are a discreet presence. "We wanted to express our vision of luxury," she says. "There's already so much marketing and selling thrown at us, it feels overwhelming."
That restrained view reflects a namesake brand that's as concerned with its ecological footprint and social impact as it is with its profit margins. There's a warmth to the store, with its subdued color-palette, long sofa, and spacious silk-walled changing rooms. On the wall in front is a framed quilt crafted by the great-grandmother of Hearst's husband Austin in the 1800s, an inspiration for the brand's recurring herringbone pattern. 
Products feature natural materials, including wool from an Uruguay sheep ranch, where Hearst was raised and which she now owns. Manos del Uruguay, a 50-year-old nonprofit that empowers rural women, manufactures Hearst's fluffy cashmere. Last year, a limited run of her bags at Net-a-Porter and Bergdorf Goodman raised $600,000 for Save the Children's relief efforts in the drought-stricken Turkana region of Kenya.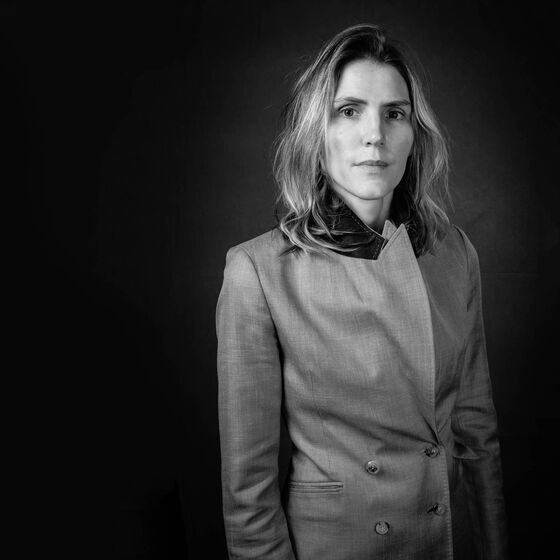 Zaher Katerji of Zari Architects designed the space. No synthetic chemicals were used, and nine tons of waste were recycled. The oak flooring is reclaimed; the lights dim automatically. One minute in the store and you get the message that creating as little impact as possible—a philosophy beloved by ­millennials—is a core brand message.
Sure, it cost a little bit more to create a wholly sustainable store, says Hearst, "but to recycle the materials is free. And everyone should be demanding that. It's just a matter of not folding and being completely committed."
"By April 2019, there will be no plastic. We'll have all biodegradable packaging and hangers made from recycled paper," she continues, adamant that sustainability is good for business as well as the environment.
After three years of carefully planned growth, annual revenue has surpassed $18 million; wholesale sales tripled this year. Giuseppe Giovannetti, former president of Americas at Bottega Veneta and chief executive officer of Tomas Maier, was appointed the brand's first chief executive in September. He'll be involved in further openings, with London or Hong Kong on the horizon next year, but no more than seven stores in key cities are envisioned.
"You have to control your inventory, so you're not overproducing," says Hearst of balancing growth against mindful, green thinking. It's painstaking, she says, but "you're less wasteful."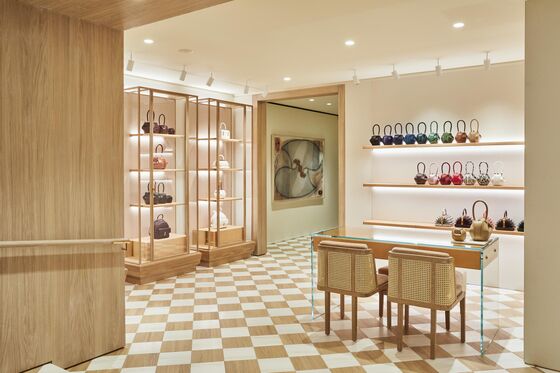 This outlook is imperative, argues Livia Firth of Eco-Age, a green consultancy. "Brands are starting to realize that sustainability is a business proposition—and the only one which will guarantee success and profitability in 15 years' time," she says. "If you think about it, that is what the word actually means: being able to sustain."
"I grew up in an era when fast fashion didn't exist—in fact, not even cheap clothes existed," Firth continues, arguing that true luxury such as Hearst's is timeless. "You had to save money, buy things as investments, and keep them forever."
To contact the editor responsible for this story: Justin Ocean at jocean1@bloomberg.net, Chris Rovzar