Forgotten Photos From the Space Shuttle's Glory Days
(Bloomberg Businessweek) -- As a kid growing up in the 1960s, John A. Chakeres would persuade his mother to let him stay home from school to watch space launches; using his father's Rolleiflex camera, he'd take pictures of the TV. This was the beginning of his obsession with NASA, and it would lead him to get his B.F.A. in photography in 1975. The next manned spaceflights wouldn't happen for six years, however.
Chakeres's first successful attempt at photographing a launch— after a couple of false starts—came on March 22, 1982, the third voyage of Columbia. Over the next four years he shot Discovery, Atlantis, and Challenger multiple times at Kennedy Space Center in Florida. But he didn't shoot Challenger's last mission. The launch was delayed repeatedly because of cold weather, and the day before the shuttle finally took off on Jan. 28, 1986, he decided not to shoot since he had plans to go out of town. More cold weather was expected that morning, and Chakeres was sure NASA wouldn't proceed. But when he awoke and learned that the agency was moving ahead, he went to watch—still without his cameras. Challenger exploded 73 seconds into its 10th mission. "It was hard to continue the work after witnessing this accident, and I decided to set the project aside. For more than 25 years these negatives were kept in storage," Chakeres writes in First Fleet: NASA's Space Shuttle Program 1981-1986, a book of his work to be published in September (Daylight Books, $50).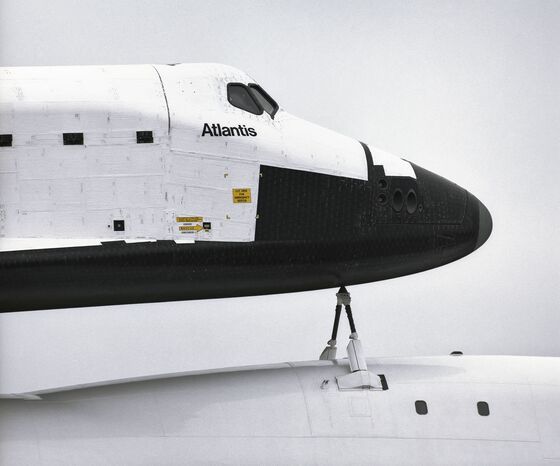 Chakeres writes that he was drawn to the space shuttle because it was "the most complicated machine ever created." It also carried on the spirit of past NASA missions, which were always meant to make America first at something. The shuttles were the first reusable manned crafts, the first ships to launch and retrieve satellites while in space, and the first to take an American woman beyond the stratosphere.
Chakeres had to innovate to capture the shuttles on film. He shot with a Hasselblad EL/M protected by a custom aluminum housing painted white to reflect heat. NASA allowed photographers to place their cameras quite close to the launchpad—1,000 feet—but the nearest any photographer could be was 3½ miles away. Using the original Apple Macintosh, he designed a remote camera trigger that took its cues from sound and light. He called it the Omni Trigger because it could work with any camera, and soon news organizations wanted one for themselves.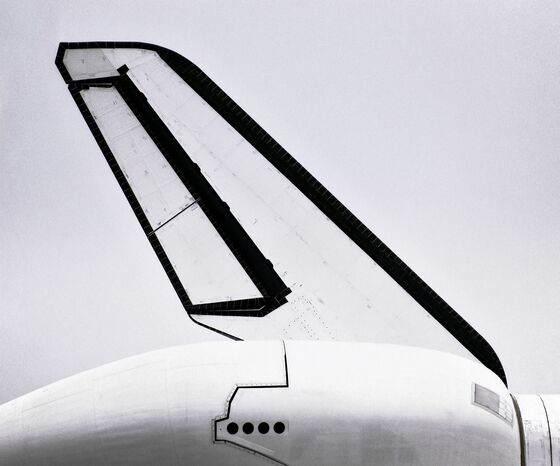 Looking at these photos in the SpaceX era—when booster rockets fall back to Earth and reverse-thrust onto platforms in sync—makes First Fleet feel very much like a document of the past. But Chakeres says he had a "front-row seat to the future" and that, by treating the shuttles less as pieces of technology than as modern sculpture, he sought to preserve the sense of awe they once evoked. "First Fleet is my way of paying homage to all the men and women who built and flew the Space Shuttle," he writes, "and how they inspired me to live a creative life."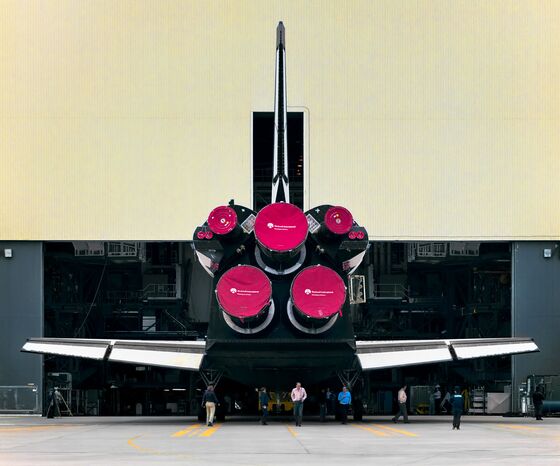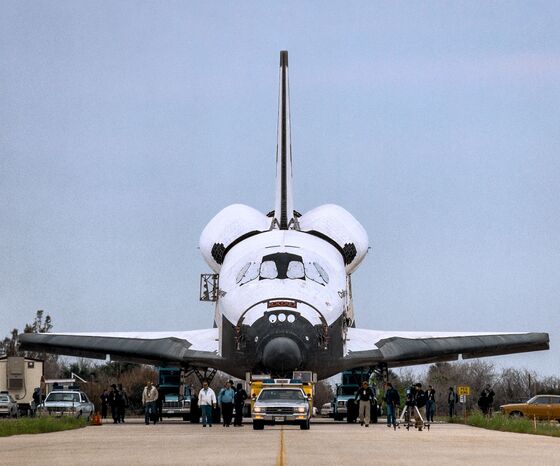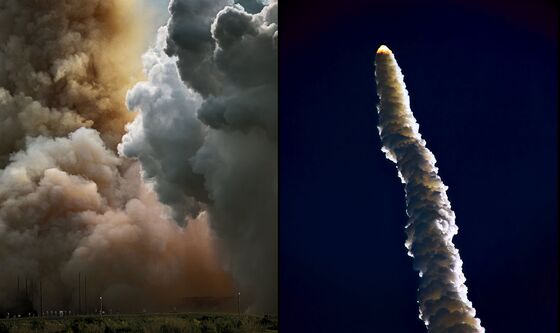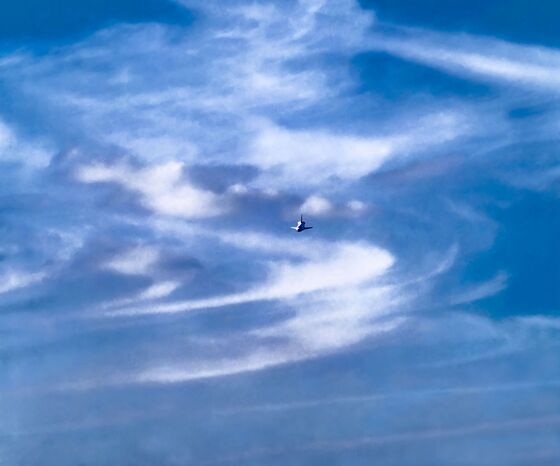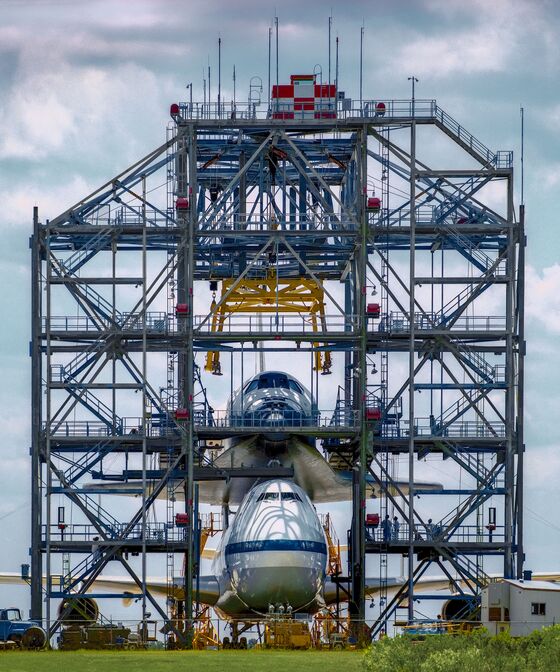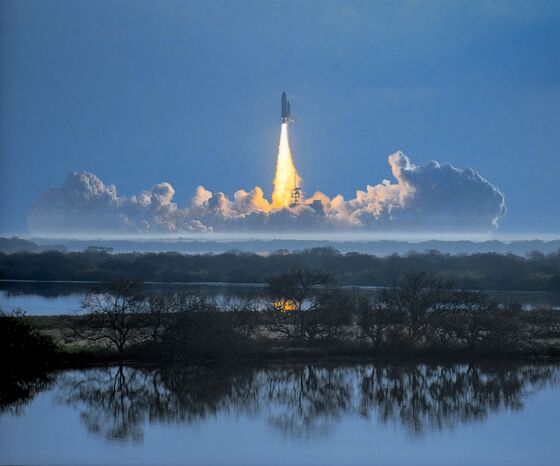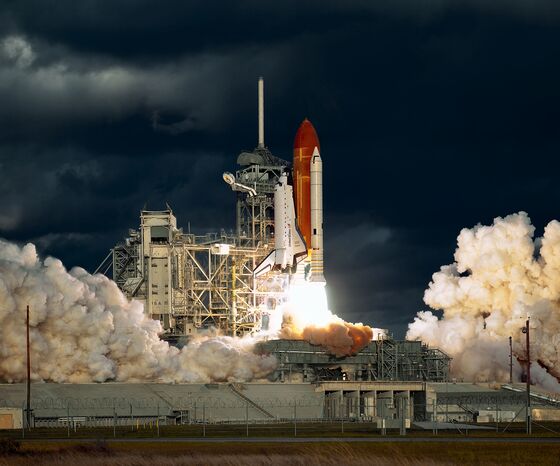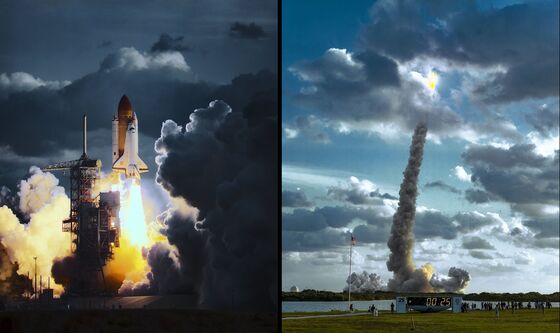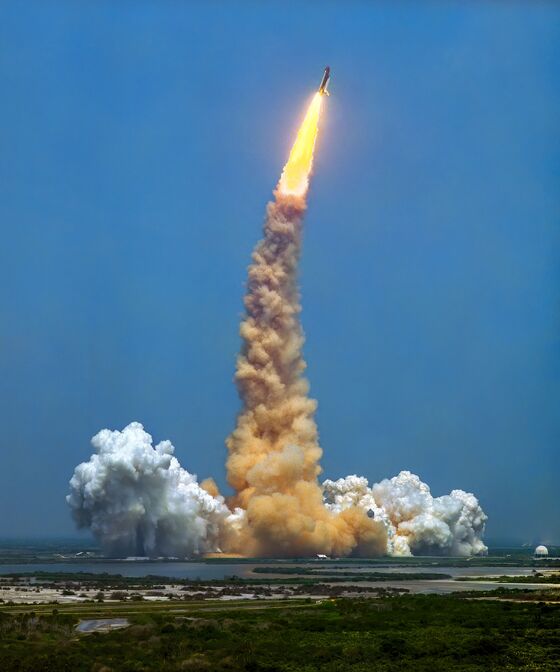 To contact the editor responsible for this story: Bret Begun at bbegun@bloomberg.net, Jeremy Keehn