For Wine This Year Expect a Champagne Shortage, NFT Surplus
(Bloomberg Businessweek) -- Last year brought both good and bad news to the wine world. Happily, the U.S. lifted tariffs on European bottles, drinkers cautiously returned to tasting rooms and restaurants, and we all continued to buy wine online with gusto.
On the downside, extreme weather—floods, fires, frost, hail, and scorching heat— devastated many of Europe's wine regions, reminding us that the effects of climate change in 2022 will be unpredictable at best.
That's why dozens of eco-friendly initiatives and wine climate conferences are slated for the coming year. In March, Grapes for Humanity Global Foundation will hold its first Rescue the Grapes online auction with Christie's to raise money for organizations focused on helping winegrowers find lasting solutions.
Here's what else I see in my crystal glass for 2022.
Wines Go Beyond the Grape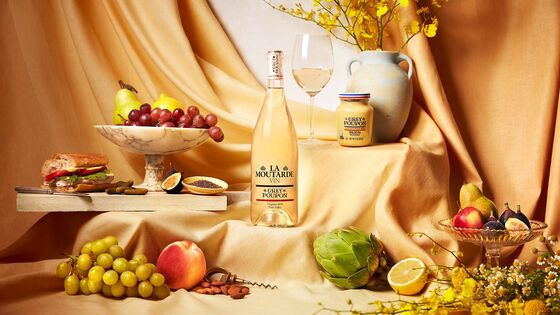 Get ready for reds and whites infused with herbs or blended with fruit ciders. In October, Grey Poupon's 2020 La Moutarde Vin (a Napa Valley viognier infused with mustard seeds and honeysuckle) sold out in one day. Sonoma is a hotbed of serious experiments pushing wine's boundaries—among them, Obsidian Wine Co.'s Pear Blanc, a lightly carbonated 50-50 blend of sauvignon blanc and pear cider.
NFTs Will Improve Investment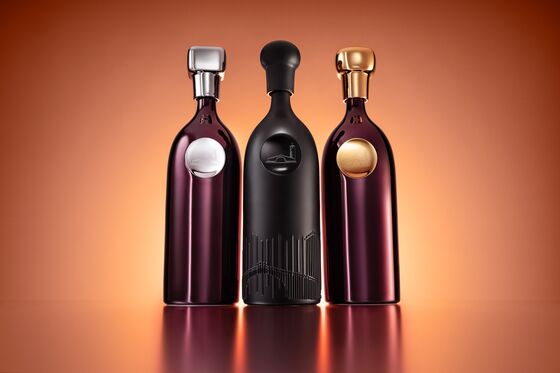 Nonfungible tokens in wine have arrived, and offers will boom in 2022. Bordeaux's Château Angélus and U.K. wine investment company Cult Wines Ltd. announced one in July. Australia's Penfolds teamed with BlockBar to introduce a $130,000 NFT tied to a barrel of 2021 Magill Cellar 3, which converts to 300 redeemable bottles in October 2023. California's Robert Mondavi Winery launched NFTs for its MCMLXVI collection on Dec. 15: three To Kalon Vineyard cabernets ($3,500 each, payable in U.S. dollars or Ether tokens). Each of the NFTs includes exclusive experiences, but Cult Wines' Chief Executive Officer Tom Gearing says the big benefit for collectors is guaranteed authenticity and easy transferability.
Better No-Alcohol Vino Is Coming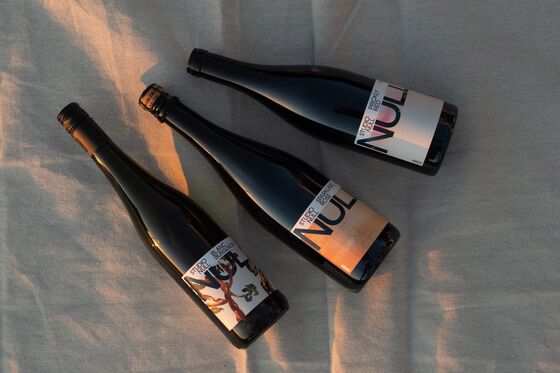 New booze-free bottle shops such as Spirited Away in New York City and Sans Drinks in Sydney reflect the finding in an IWSR Drinks Market Analysis Ltd. study that no- and low-alcohol consumption will increase 31% by 2024.
In the past, the few nonalcoholic wine brands were unabashed plonk, but renowned winemakers are jumping in, using top-quality grapes and more refined dealcoholization methods.
Germany is at the forefront. Leitz makes its Eins Zwei Zero seven ways, from sparkling rosé to cabernet sauvignon. Excellent New Zealand producer Giesen Group Ltd. launched its first "alcohol-removed" sauvignon blanc last year and has added a pinot gris and a riesling to its nonalcoholic lineup. Almost all of Leitz's wines are labeled 0.0% alcohol, but the reds are 0.5%, which is about the same amount that occurs in orange juice. Giesen's also contain no more than 0.5% alcohol, as do three wines just introduced by newcomer Studio Null, including a very credible sparkling rosé. More are coming.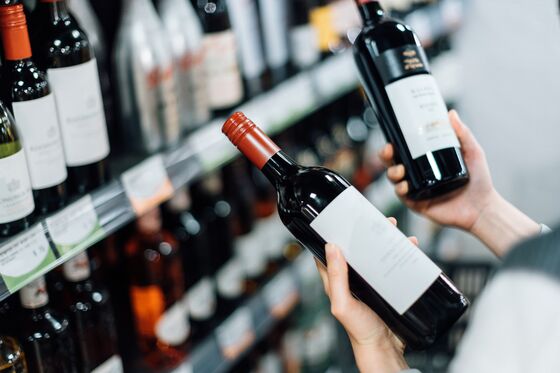 Sadly, your cabernets and chardonnays are going to cost more this year. Much smaller harvests in 2020 and 2021—Australia excepted—mean a shorter supply of wines in 2022. But inflation is also to blame. Rob McMillan, executive vice president of Silicon Valley Bank's wine division, says wineries are paying more for bottles, corks, labels, and barrels—if they can get them. Supply chain nightmares include shipping delays and subsequent price increases of 50% to 100%. Overall, you'll pay 10% to 20% more in 2022.
Stunning New Sparkling Wines Will Hit Shelves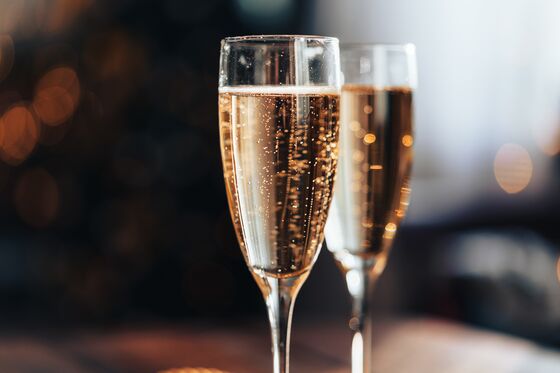 Sparkling sauvignon blanc? Fizz from Hokkaido? Count on it. More and more winemakers around the world are experimenting with a range of grapes and styles to craft quality bubbly. Nielsen Holdings Plc data shows that fizz is the fastest-growing wine category in the U.S., up 13% in 2021 alone. Sales of prestige Spanish cavas climbed almost 63% in the U.S. for the first nine months of 2021. After all, people crave fizz, and there's a Champagne shortage, which is pushing prices of that region's bubblies higher.