For 'Recovering Bankers,' the Restaurant Life Beckons
(Bloomberg Businessweek) -- On his first official day at work, hedge fund trader Sean Feeney faced a huge order backlog and a mob of disgruntled clients. His solution: hand out Champagne.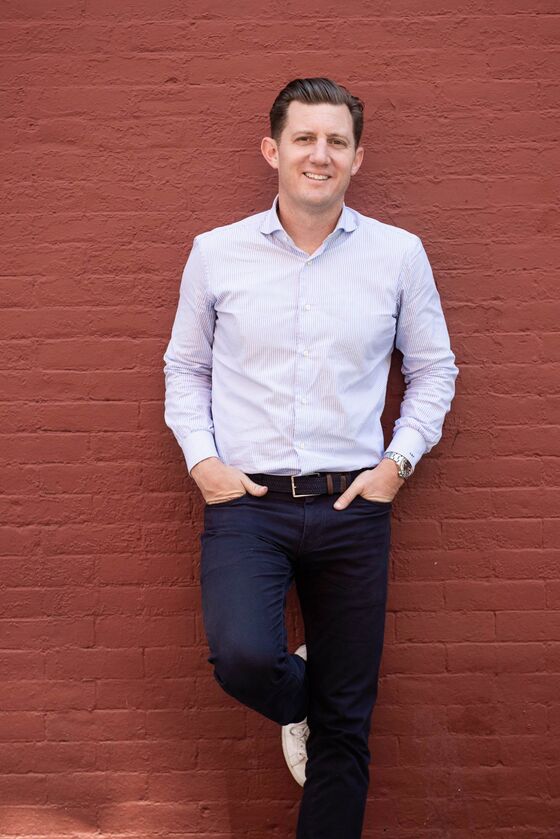 He'd already finished for the day at Anchorage Capital Group LLC. He was now working the January 2016 inaugural dinner shift at Lilia, the Italian restaurant he'd started with chef Missy Robbins in Brooklyn, N.Y. As the credit trader became increasingly overwhelmed, he grabbed glasses of bubbly for eager diners. Robbins asked for a word, pulled him aside, then told him off. Giving out Champagne was fine; doing it without a tray was not.
"The trading floor and the restaurant floor are as high-­intensity environments as you can get," says Feeney, who previously worked at Goldman Sachs Group Inc. "You have to make split-second decisions on every position of a restaurant the same way you're making decisions as a trader. You're taking information in and reading people."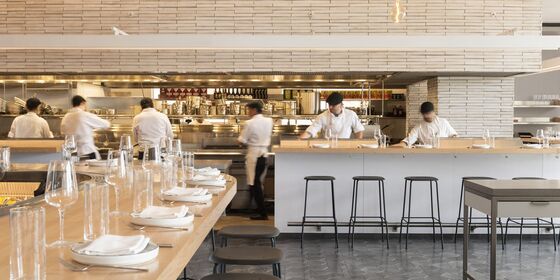 Feeney left his trading job early this year and now works full time running Lilia and sister restaurant Misi. He doesn't miss his former life.
"In finance, I was always reflecting on negative things: I didn't get the big bonus, I didn't get promoted as fast as I wanted," he says.
Still, at Grovehouse, the ­restaurant company he started with Robbins, Feeney has kept his finance habits. He writes meticulous notes in green ink, which denotes a rising market on trading screens. His penchant for Excel spreadsheets lets the restaurants track precise data on the turnaround time for tables—too big of a window, and you lose money on empty seats; too tight a new seating, and you're handing out pricey Champagne to angry diners who you've made wait. Likewise, Feeney tracks profitable menu items and measures the cost of ingredients, down to the gram.
"I wanted to have real-time P&L," he says, adding that this attention to detail has given his restaurants a profitability margin that's higher than the 10% to 15% average.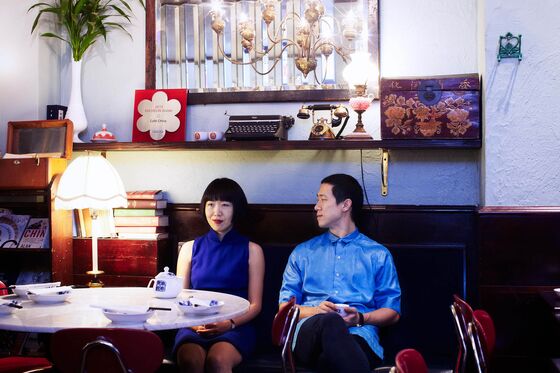 Feeney is one of several bankers who've swapped financial markets for hospitality. Wall Street pros bring a lot to the table: capital, connections, analytical skills, and razor-sharp focus on profits and losses. They're also generally good at schmoozing and can tap into their networks for wealthy potential customers. They tend to like the restaurant world; after all, a lot of business gets done there.
"There are long hours, and the pace is also intense," says Yiming Wang, who owns Michelin-starred Café China in Manhattan with her husband Xian Zhang. Both are ex-­bankers who worked at Citigroup Inc. and Morgan Stanley, respectively.
"In banking, I went through all-nighters, mission-­critical stuff—you have to have the temperament," Zhang says. Similarly, in a restaurant, "when it's getting very busy, everything falls apart, and you have to handle the stress."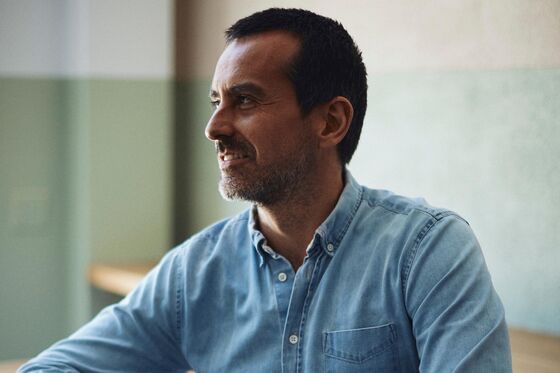 Juan Correa, the Peruvian-born co-owner of the James Beard-nominated Llama Inn in Brooklyn's Williamsburg neighborhood, calls himself a "recovering banker" for his former role as partner at Lazard Group LLC, where he specialized in utilities mergers and acquisitions. Another similarity he sees between banking and restaurants is hubris.
"Bankers have big egos. They like to be told how important they are, to read about themselves and the biggest deal they made," he says. "Restaurants are another form of validation."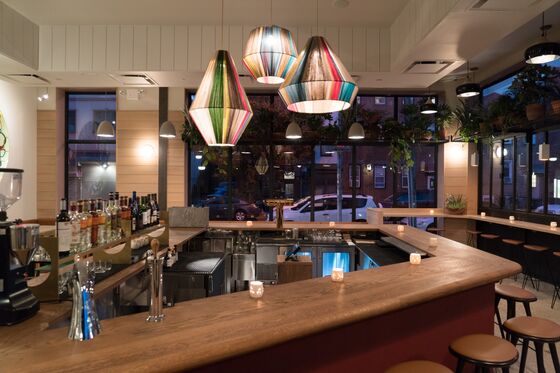 But he notes that the money is very different. At Lazard, he focused on large-cap M&A, where tens of millions of dollars were required to change the economics of a deal.
"It was hard to be motivated for anything less than $50,000," says Correa. "Now, as the owner of midsize restaurants, I'm more focused on counting ­pennies—$50,000 is a ton of money in this world for me."
The two industries are both extremely competitive and focused on client service, adds Ahmass Fakahany, chief executive officer and owner of Altamarea Group, whose portfolio includes high-end seafood spot Marea, just south of New York's Central Park.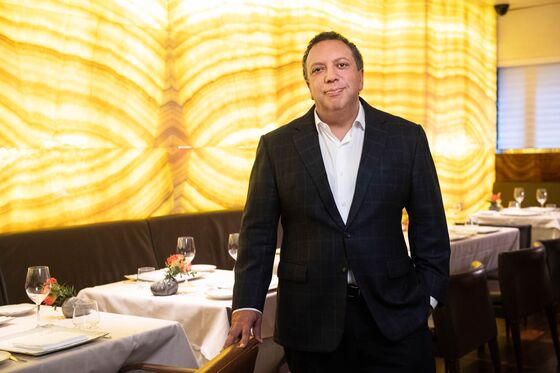 "In the restaurant world, consistency of product is so essential, because the client experience can hurt you enormously, and it is more personal," says Fakahany. He left Merrill Lynch & Co. in 2007 after serving as co-president and chief operating officer, responsible for businesses involving 63,000 people globally.
The financial toughness bankers contribute to ­restaurants complement chefs who are often not adept at operations. A focus on P&L and controlling costs can offer a crucial competitive edge in the volatile, high-risk hospitality industry, where failure is more common than success. Each year, approximately 60,000 restaurants open in the U.S., and each year, about 50,000 close, according to the National Restaurant Association. Those aren't numbers most financial pros are looking for.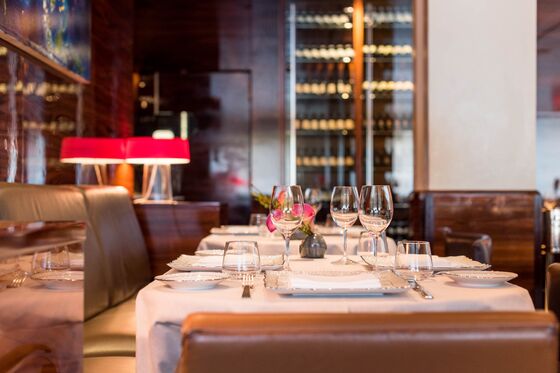 That's why not all finance people who enter the restaurant industry leave their day jobs. In November 2017, when Joe Conti opened Shuraku, a Japanese grill in the West Village, he continued to lead the data analytics team in Bank of New York Mellon Corp.'s internal audit department. Unlike most financiers, Conti decided to take a hands-on approach before investing: He persuaded a Japanese restaurant to let him work in the kitchen for two years to learn the ropes. He then used his own money to open Shuraku while working full time at the bank.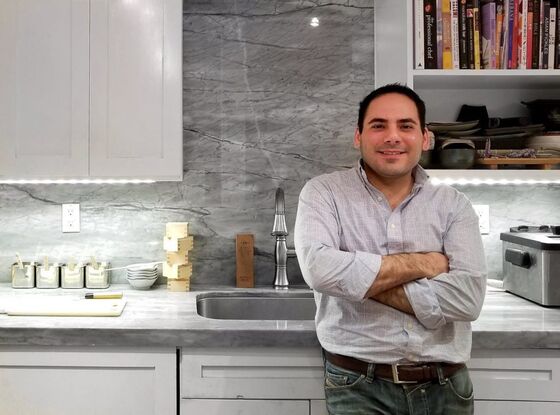 "It's a huge risk, but a risk I was willing to take to follow my passion," says Conti. Many of his professional peers are married with children and locked into jobs for financial reasons; Conti had more free time and fewer commitments.
Like Feeney, Conti constantly analyzes every facet of the restaurant's performance. He also uses spreadsheets to scrutinize reservation patterns and dish popularity while keeping a close eye on social media traffic to see what diners are posting about.
"I've convinced myself that I don't need to drive around in a Ferrari if I'm happy on a daily basis because of the restaurant," Conti says.
Beyond the profitability of Lilia and Misi, Feeney cites a list of benefits that he's brought to his company because of his financial experience. Grovehouse offers its 185 employees health care. It's part of the company's health and wellness program, Burn x Grovehouse, that also includes activities like yoga and pilates, mental health awareness resources and English- and Spanish-language classes. An inaugural financial coaching session took place in August, and it wasn't run by Feeney.
"People on staff ask me questions, like, 'What's the difference between a stock and a bond?' I tell them that's not my role anymore."
To contact the editor responsible for this story: Justin Ocean at jocean1@bloomberg.net, Chris Rovzar