Flexible Phone Screens That Roll and Fold Are Liberating Boring Design
(Bloomberg Businessweek) -- Marko Ahtisaari, former chief of design at Nokia Oyj and son of Nobel laureate Martti Ahtisaari, would often tell me consumers want smartphones to be as big as possible in their hands and as small as possible in their pockets.
A decade later, gadget makers are taking up the challenge.
This month, South Korea's LG Electronics Inc. and China's TCL Technology Group Corp. both unveiled a vision for the future that takes the "hard" out of hardware. Their displays, like an ancient scroll or a high school diploma, can be unrolled to expand the screen area while in use and then slink back to roughly half the size when not. The most compelling aspect isn't the shape they end up in but the transition between smartphone and tablet. The mechanics are hidden, lending them a magical quality.
LG, which recently started selling an $87,000 "rollable" TV, is extending its technical know-how to pocket-size devices and plans to commercialize a rollable smartphone this year. TCL, second only to Samsung Electronics Co. in U.S. TV sales, introduced a smartphone concept with a 6.7-inch display that can expand to a 7.8-inch tablet by hiding the flexible OLED screen inside the phone and using a motor to roll it in and out.
These demonstrations build on a multiyear, industrywide race to push beyond the boundaries of conventional black rectangles and invent the next device paradigm. In recent years, concepts have gone in a wide variety of directions: Nubia showed off a wearable smartphone in 2018 that curls around a user's wrist, while a curiosity such as the wallet-shaped Royole Flexpai opens and then folds over itself like a newspaper. Some devices, like Xiaomi Corp.'s Mi Mix Alpha in 2019, are all screen, wrapping around both the front and back of the phone.
"The industry is getting ready to shape-shift," says Ben Wood, chief of research at CCS Insight and the founder of a mobile phone museum in the U.K. "There's a delight in the variety of solutions cropping up: Several companies are working on foldables; others are developing rollables."
The marketing team might still need to work on that "rollable" language used to describe these scroll-like phones, but the visual appeal of the devices is instant. And the advantages, borrowing from the earliest Egyptian scribes, are obvious. More room to read and write, less storage space required, and additional protection from the elements—thanks to its ability to retract—are all useful attributes whether you're tallying grain shipments along the Nile now or millennia ago.
This year will provide a test for the industry's retro-inspired innovation. In a market saturated with black monoliths that Wood calls "terribly boring," he sees this as a catalyst for renewed excitement. Foldable hinges and rollable powertrains are becoming the prized trade secrets of the mobile world, and after years of merely refining the touchscreen, reducing bezel sizes, and creating higher refresh rates, hardware designers are regaining the freedom to experiment with the way we interact with our gadgets.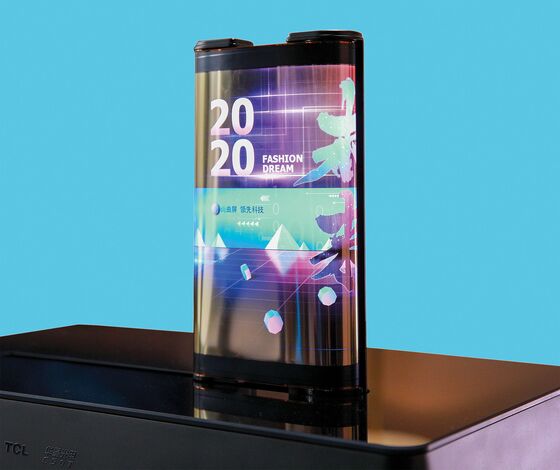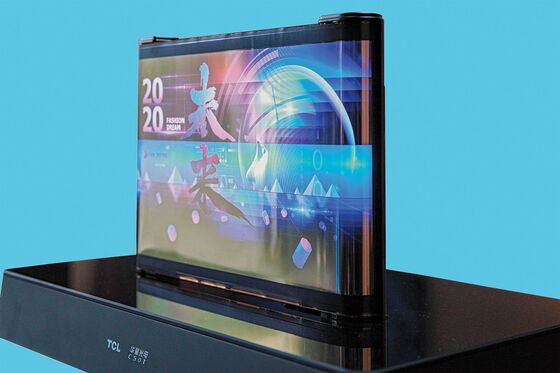 Apple Inc., whose iPhone helped it to a record $111 billion in revenue last quarter, has developed prototype foldable screens for internal testing but hasn't solidified plans to release one yet. Its usual wont is to let others take the hazardous first steps. As with the iPad, Apple Watch, and AirPods, the industry leader will not be first to use flexible displays, but its choice of how to tackle the category will most likely define its future direction.
The appeal of rollables is that there's no crease in the display, says Stefan Streit, global marketing chief at TCL. "Smartphones with rollable displays are thinner, at less than 10 millimeters thick, and slimmer, maintaining their thickness after stretching out and drawing back."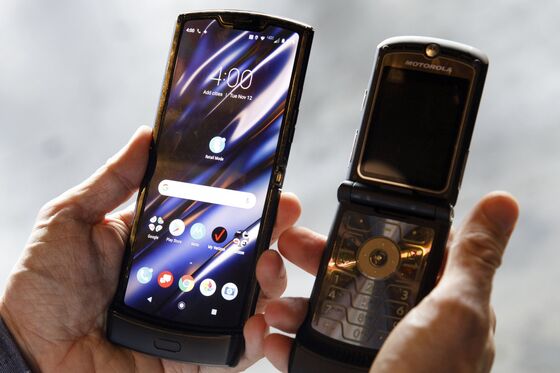 The design's only downside is that the hidden screen and motor eat up space on the inside that would usually be filled with the battery and cameras. Although the first iterations of foldables have proved fragile, their rollable siblings will expand and contract reliably "up to 200,000 times," Streit says. If you were to do so 100 times a day—the average number of times we open our phones—that's still more than five years' worth of use.
Rollables are getting the honeymoon treatment today because "people are getting excited about the possibilities without thinking about the likely downsides," warns mobile industry analyst Avi Greengart, founder of Techsponential. Battery life, endurance, and, perhaps most difficult of all, an adaptable user interface that makes the most of the enlarged display will all be challenges for rollable displays to overcome.
If anything, the bigger danger that rollable devices face in the year ahead is of exaggerated expectations. Samsung's first attempt at a foldable got everyone's attention—then ire—after durability issues during the media test launch forced an embarrassing delay; shares slid 3.1%. Its chief executive officer admitted he "pushed it through before it was ready."
Rollables appeal to some of humanity's most primordial technology but require the most advanced and precise building techniques. (Xiaomi's Mi Mix Alpha release was canceled because of manufacturing complexities.) Like Formula One race cars or the pro sports photographers chasing them, this technology will need an early-adopter class to put it through rigorous testing and real-world use before it trickles down to the market for mortals.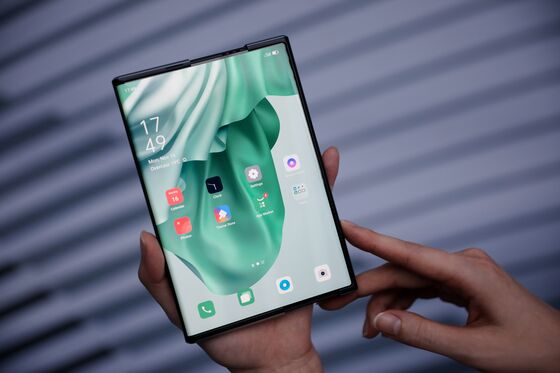 The technical difficulty and high initial cost of producing rollable displays means they "may take quite a while to reach the masses," says Levin Liu, vice president and head of research for Guangdong Oppo Mobile Telecommunications Corp. His company showed off the Oppo X 2021 in November, a concept device whose screen expands with the swipe of a finger from 6.7 inches to 7.4 inches. It required the invention of a bespoke powertrain for rolling the screen into place, a new panel display plate to keep the device rigid when extended, and a reinforced-steel laminate to lay the display onto for better reliability.
But we're getting closer. Ten years ago, Ahtisaari's Nokia labs showed off a kinetic device concept that was essentially a touchless, malleable phone controlled by twisting and bending instead of tapping. Nokia's smartphone decline since then is well-documented, and today Ahtisaari is playing in a rock band.
The urge to radically rethink the mobile phone remains nonetheless. At the very least, the buzz about the future of technology sure beats the surface-level refresh of the iPhone's black rectangle. It's hard to get excited when the biggest potential upgrade this year is a new fingerprint reader.
Other 'Back-in-Time' Tech
We couldn't help but notice a few other retro-inspired releases this year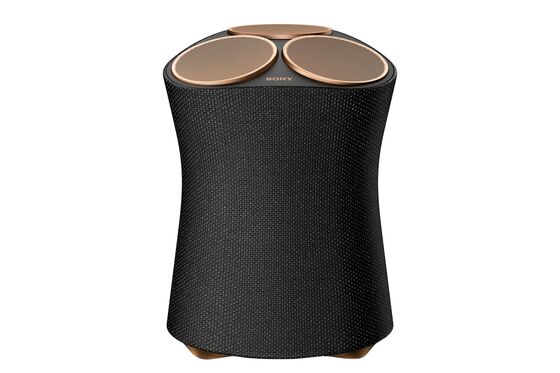 Looks Like a Pan Flute:  The Sony SRS-RA5000 wireless speakers are the brand's first foray into 360-degree sound. It can fill up a room without overpowering conversation, and with seven driver units and the ability to add to a speaker group in the Google Home or Amazon Alexa app, it'll have you piping a carefree tune while you work from home. Pricing and availability will be announced in the spring.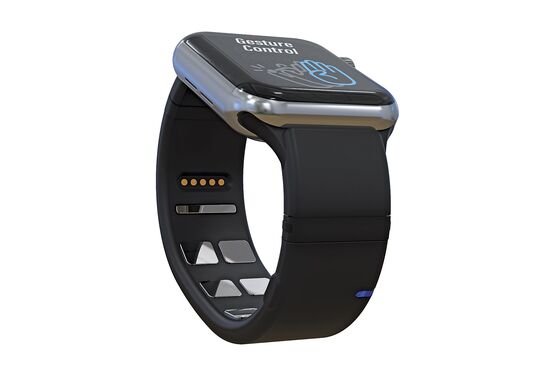 Works Like a Marionette: Estimated to begin deliveries in March, Mudra Band for Apple Watch allows you to navigate the interface without ever touching it. Use its gesture-controlled software to check text messages—or your heart rate—by merely waving your fingers over the screen, like a modern-day, tech-savvy Geppetto. The $179 device is compatible with Apple Watch Series 3 and above.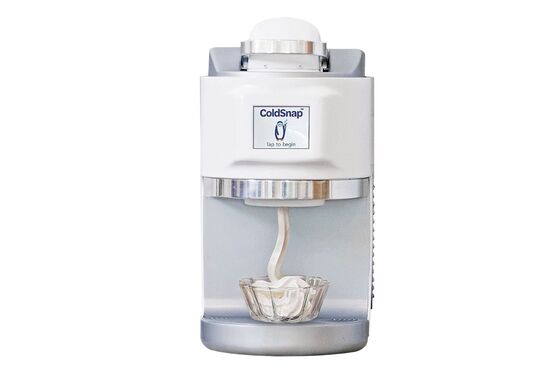 Tastes Like Soft Serve: ColdSnap's 17-inch-tall, 50-pound machine has been described as a Keurig for ice cream. It uses recyclable single-serve pods to make both dairy and nondairy varieties, as well as frozen yogurt, smoothies, coffee, and cocktails in 90 seconds or less. It will initially be priced around $1,000, and the company expects to beta-test it this summer. Commercial deliveries begin in early 2022.