Five Ways to Find a Classic Car That Could Be a Great Investment
(Bloomberg Businessweek) -- It's driving season. The sunny skies and temperate weather make it just the right time to cruise around town with the top down or take a winding road trip. And with the car auction calendar in full swing, it's easy to start shopping for the perfect classic that will be a joy to drive and possibly appreciate over time. After scouring investment guides, auction results, insurance reports, online sales, and back-alley buys, we've come up with these five categories where you might find a bargain. Cars in these loosely defined groups will cost quite a bit less than a blue chip Ferrari, but they have great potential for gains. And they're sure to give you some memorable moments in the meantime.
Cars from Japan are beating just about everything else this year in terms of their gain in value. Across all Japanese brands, a car in "fine" condition with minimal wear has appreciated an average of 18 percent over the past three years and 39 percent over the past five. The corresponding average for the market in general was 13 percent and 24 percent, respectively. The uptick is due in part to video games, which often heavily feature these cars. Primary among the jewels is the 1997 Acura Integra Type R; one at a Barrett-Jackson auction sold for $63,800 in September, topping a 1970 Dodge Charger and a 1968 Ford Mustang Fastback.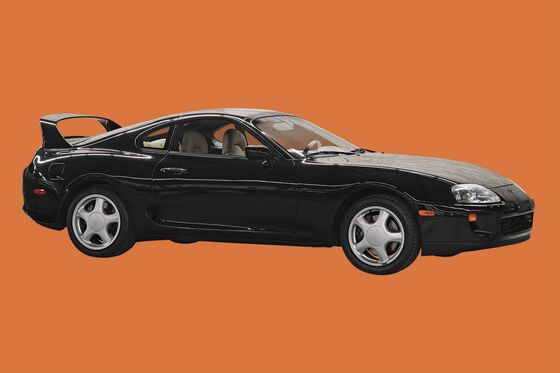 1994 Toyota Supra
This mint example, with less than 12,000 miles, sold for $173,600 in March.

1991 Acura NSX
The premier Japanese sports car was the first automobile mass-produced with an aluminum body. Prime examples can take $100,000 at auction or $50,000 online.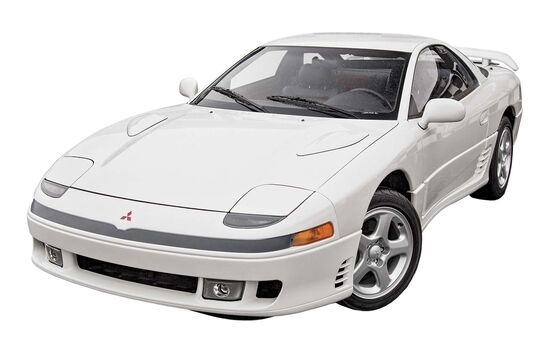 1991 Mitsubishi GTO
Also known as the 3000GT, this 2+2 (two seats in front and two in back) was made for only one generation to compete with Toyota's Supra. They cost less than $20,000 online.
Those who can afford a German luxury car are also often the type who can afford to maintain one. Most survivors then have remained in good condition. That even goes for "lesser" models such as the Porsche Boxster or the BMW Z4 coupe, less expensive options when compared with the brands' top-tier sports cars. Classic BMWs saw the second-highest increase in requests for insurance quotes at Hagerty over the past year, most of them from shoppers under age 55, a sign that the cars are set up for years of popularity.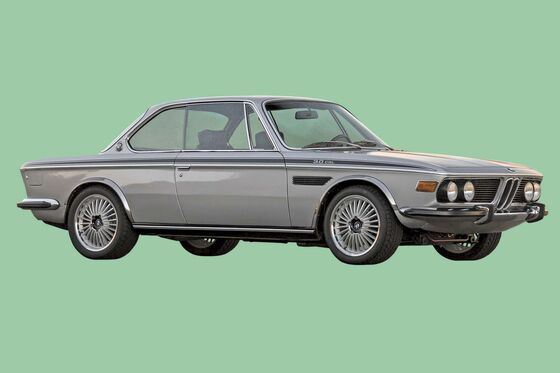 1973 BMW 3.0 CSL
Edgier than its popular two-door contemporary, the BMW 2002, this CSL took $126,500 at auction in 2016.1999 BMW 750i L7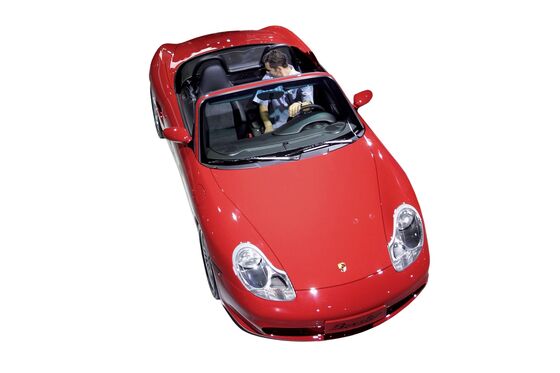 2003 Porsche Boxster
This entry-level Porsche still has plenty of bite. Affordable now (think $10,000), it can only gain in value.

1991 Mercedes-Benz 560SEC
Cars like this were a status symbol, though not as vaunted as their AMG siblings. One sold for €39,100 ($44,200) at the RM Sotheby's sale in April in Essen, Germany.
This is a catchall category for cars that were mocked when they came out but have developed a cult following on social media—a groundswell likely to push real-time sales. Apparently, some people just love their quirks: On Hagerty's website, the number of insurance quotes for the homely Buick Roadmaster leads the overall market by 14 percentage points—that's more inquiries than about classic Jaguars.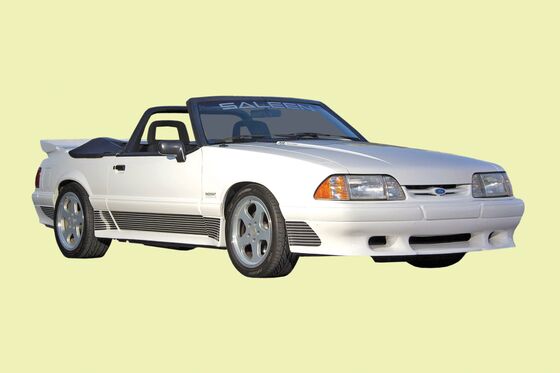 1993 Ford Saleen Mustang
With custom bodywork, awkward angles, and racing-inspired seats, this oddity sold in 2014 for $27,000.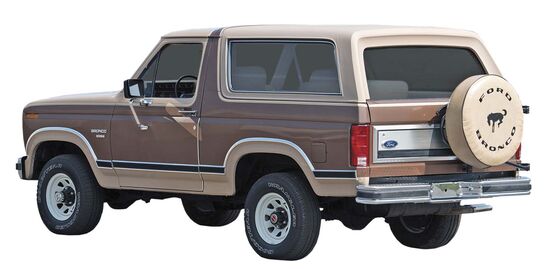 1984 Ford Bronco XLT
This original sold for $26,000 in 2014, a steal compared with six-figure rebuilds on the market.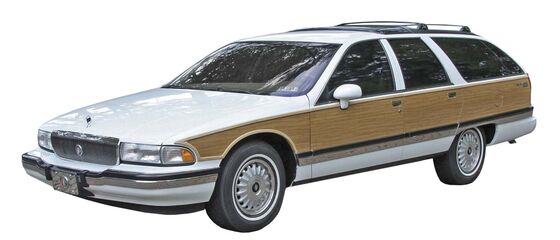 1994 Buick Roadmaster
This prime example sold for $15,400 in 2015. Similar ones go for $5,000 online.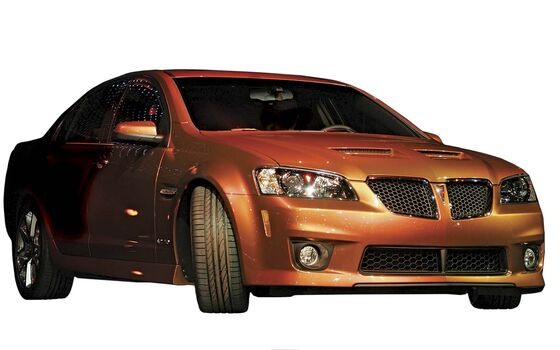 2009 Pontiac GXP
The "four-door Corvette" already commands $30,000 and up on the aftermarket.
"Youngtimer" is a term first used by German car enthusiasts to denote any decent car 20 to 30 years old but not yet a classic in the traditional sense. In American pop culture, the term has evolved to refer to those top-end sports cars millennials and Gen Xers fantasized about in high school during the 1980s and '90s. What's new is that these buyers can now afford them. And that's producing some surprising results. A mid-'90s Mercedes SL-Class rose 8 percent in value from 2017 to 2018, beating the appreciation of such icons as the 2001 Porsche 911 Turbo and a Jeep CJ-7 over the same period. Look for the interest here to creep into 2000-era models. In 2018 the value of a 2000 BMW M3 rose 22 percent from the previous year.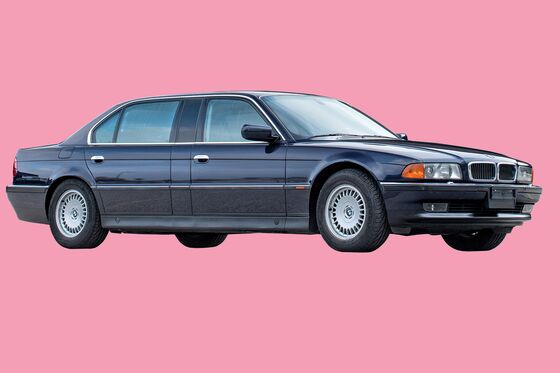 1999 BMW 750I L7
This long-wheelbase saloon sold for €23,000 at Essen.

1997 BMW Alpina B12
A 7 Series on steroids, and part of the prestigious and powerful Alpina line. It just sold for €46,000 at auction at Essen.

1996 Mercedes-Benz S 600
This sleek V-12 coupe sold for $14,375 at Essen. Similar examples can be had for even less.
Auction prices for trucks are up 15 percent from last year, and Hagerty insurance quotes have risen 40 percent. Sixty-one percent of those quotes come from Gen Xers and millennials—a younger market bodes well for producing return buyers.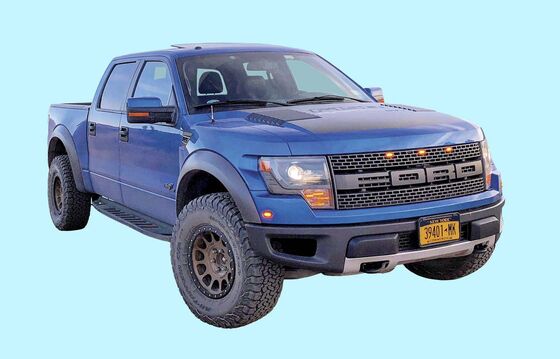 2014 Ford Raptor
The most collectible modern truck, it can go for as much as $55,000 online.
To contact the editor responsible for this story: Justin Ocean at jocean1@bloomberg.net, Chris Rovzar