Coming Soon: Faux-Meat Burgers Made From Maggots and Mealworms
(Bloomberg Businessweek) -- Diners have increasingly warmed to the idea of burgers made from peas and coconut oil, crab cakes crafted from artichokes and kelp, and chicken nuggets formed with gluten and tapioca starch. Big food producers are betting they'll soon welcome crickets, beetles, mealworms, and maggots to the mix as well. "Everyone is looking at the environmental impact of sourcing food, so there's a lot of growth potential," says Tunyawat Kasemsuwan, group director of innovation at canned-tuna producer Thai Union Group Pcl, which is diversifying into insect proteins. "Chicken and tuna made from vegetables, cellular culture, or insects—we know the demand for it will grow much more than what we're seeing today."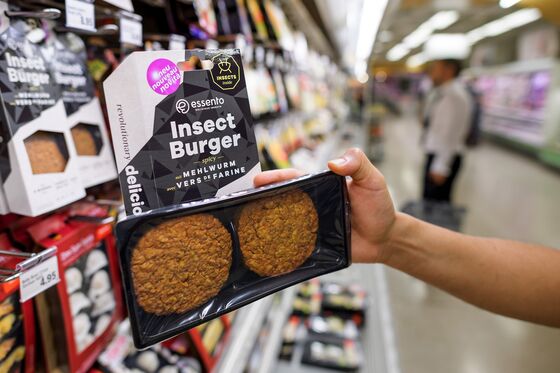 Although vegetarians wouldn't eat them—insects are, after all, animals—bug evangelists say the 2,000 or so species of edible critters have a lower carbon footprint and require less land than livestock and many grains. And various breeds have differing characteristics that fans say make them work as a food source: Mealworms are clean, odorless, and rich in minerals and vitamins; crickets and grasshoppers are loaded with protein; fruit fly larvae—most people call them maggots—have a mild taste and light color, so they're easy to hide in foods; black soldier fly larvae will eat virtually any organic waste.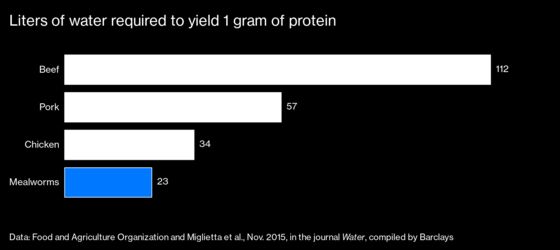 The potential market got a big lift this year when the European Union approved locusts and mealworms for human consumption, and EU regulators say they're examining applications for almost a dozen other species. Barclays Plc predicts annual sales of edible bugs will grow to $8 billion by 2030, from less than $1 billion in 2019—a potential challenge to the $30 billion plant-based faux-meat market dominated by Impossible Foods Inc. and Beyond Meat Inc. "Pound for pound, insects are more efficient than livestock and need less space to grow than soy," says Mohammed Ashour, chief executive officer of Aspire Food Group, which is building an 11-story vertical cricket farm in Ontario. "And insects are one of the easiest things to make delicious. They take on the flavor of whatever you feed them."
More than 2 billion people in developing countries eat insects, but most consumers in wealthier places find the idea, well, icky. That's spurred dozens of companies worldwide to develop bug-based foods that don't look, feel, or taste buggy. Thai Union, which sells tuna and other seafood products under a dozen brands such as Chicken of the Sea and John West, in 2019 introduced a $30 million venture fund that's invested in three insect-protein startups. Another Bangkok giant, Charoen Pokphand Foods Pcl, is researching black soldier flies as food for humans and animals. Paris-based Ynsect SAS sells buffalo mealworm protein that's used in faux meat sold in supermarkets and restaurants in Austria and Denmark. "This is insect farming 2.0," says Constant Tedder, founder of FlyFarm, a startup that builds automated critter factories. "Right now, people are making jokes about bugs. Soon, you'll be eating them in your burger."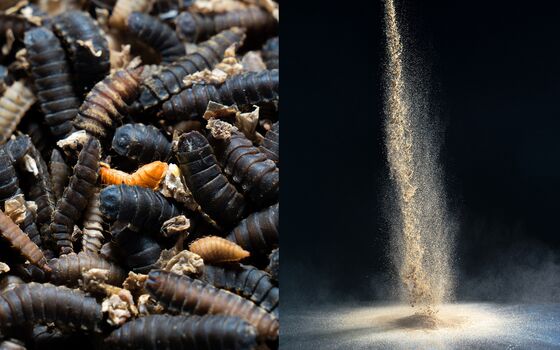 Much of the research into boosting the appeal of plant-based faux meat will also help insect producers, says Eran Gronich, CEO of Flying Spark, an Israeli startup backed by Thai Union. The company is working on seafood alternatives based on fruit fly larvae that take just a week to reach maturity. One product is a canned-tuna substitute that's made by combining protein from the larvae with spices, flavoring, and color to mimic the real thing. "We can create different textures, smells, tastes, and colors using the latest food technology," Gronich says. "You can get people to try it once, but if it doesn't taste great, they'll never come back."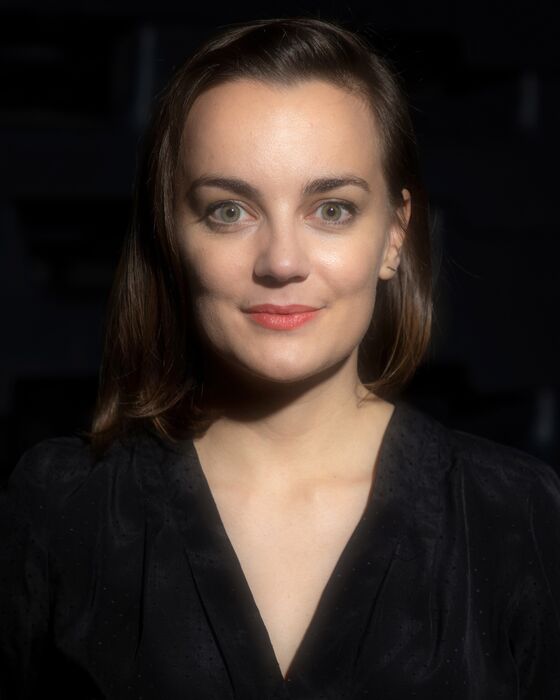 Many companies are starting with food for animals. About 90% of the 3 million tons of insect protein expected to be produced in Europe in 2030 will go into animal feed or pet foods, according to the International Platform of Insects for Food and Feed, a nonprofit in Brussels. And for the past couple of years, companies such as Cargill, Archer-Daniels-Midland, and Purina have been making pet food, fish meal, and livestock feed that include bugs. "There's huge demand for insects in the premium pet food category," says Gorjan Nikolik, senior analyst at Rabobank.
As interest in insect protein picks up, demand has started to outstrip supply, spurring some entrepreneurs to search for new ways to grow bugs. One idea is feeding them food waste such as overripe vegetables, fruit pulp from juice producers, and grains left over from brewing. Livin Farms, a startup in Vienna, aims to build dozens of facilities near food-processing plants in Europe and Asia that will each produce anywhere from 500 tons to 30,000 tons of insect protein a year. The automated facilities will use robots to turn black soldier fly larvae into powder, extracting the oil, which can be used for feed. As a bonus, they'll also collect frass—fly poop—to be sold as fertilizer. "There's millions of tons of food waste," says Livin Farms CEO Katharina Unger. "With an insect factory, they cut down their emissions and turn the waste into a product they can sell."
 
Read next: How Food Samaritans Help Supermarkets Reduce Waste