You Can Now Ride a Submarine to the Deepest Point on Earth
(Bloomberg Businessweek) -- For some, the ultimate adventure is up in the stars. (See: Musk, Branson, Bezos.) For Texas businessman Victor Vescovo, the trip of a lifetime is a dive to the deepest known point on our own planet, the bottom of the Marianas Trench.
For $750,000 per person, Vescovo will take guests down 35,843 feet in Limiting Factor, his $37 million Triton 36,000/2 submarine, whose depth capacity is more than 100 times that of the typical superyacht submersible.
"Nobody gets more remote than this," says Rob McCallum, founding partner of EYOS Expeditions, which is helping to plan and manage the trips to Challenger Deep, as this location is called. Almost seven miles beneath the water's surface, it has seen fewer human visitors than the International Space Station.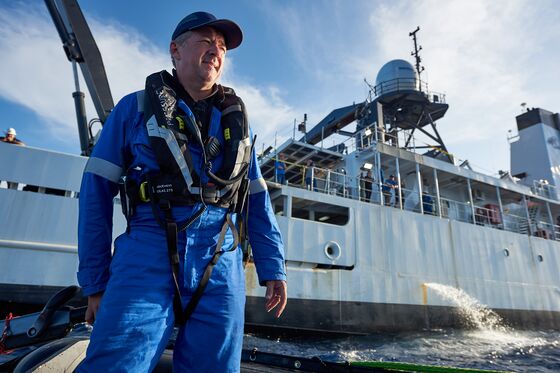 Just getting to the right patch of the Pacific requires an intrepid spirit. Guests sail roughly 200 miles southwest from Guam on Pressure Drop, a 224-foot-long research vessel, bunked in with scientists, a film crew, and technical experts. Basic comforts include a chef, mess hall, and a rooftop bar for "strategic thinking exercises and international alcohol evaluations," as McCallum puts it.
Once there, they pair up with pilots to make roughly 12-hour dives—four hours down, three to four hours at the bottom, and four hours up—to a place so deep that its exterior pressure would feel like having five jumbo jets parked on your chest.
The eight-day itinerary, which includes three dives and three rest days (during which the submarine's oxygen system is refilled and ballasts reloaded), remains thus far scheduled for two slots in May. The first has already sold out.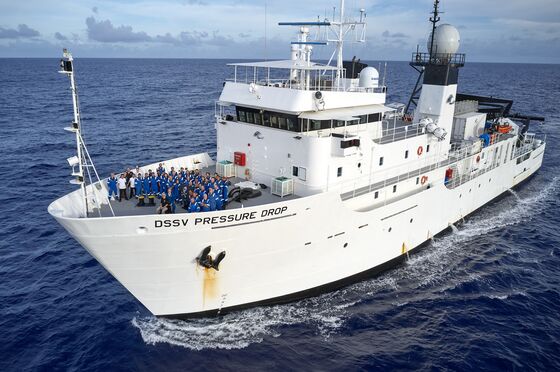 For Vescovo, this type of extreme adventure has become a matter of habit. The co-founder of Insight Equity Holdings LLC, a private equity firm in Dallas, has climbed Mount Everest and skied across both poles, and he was the first person to reach the bottom of all five oceans.
He's taken two solo trips to Challenger Deep since he created his own undersea technology and exploration company, Caladan Oceanic, in 2015. That puts him in an elite group: Only three people, including filmmaker James Cameron, visited the ocean's deepest spot before him.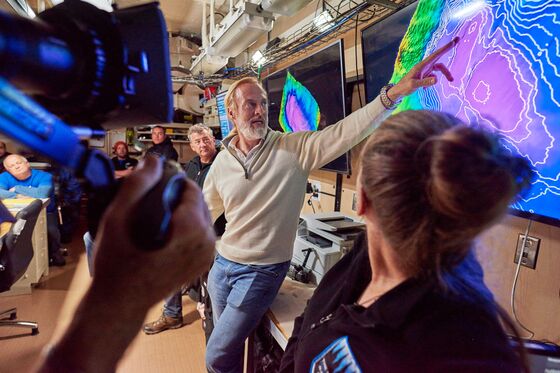 Taking the trip as a guest will offer a more contemplative experience than did Vescovo's past dives, during which he maintained a laser-sharp focus on mission control. "The first thousand feet is the most anxious time," he says about what is essentially an extreme elevator ride. "That's when you go from 1 atmospheric pressure to 30." If something is going to go wrong with the sub, it's probably then.
"Once you get past a thousand feet or two, it starts to get really dark really quickly," Vescovo says. "Then it's just really peaceful, and there's virtually no sense of motion in any direction. You aren't weightless like you are in space, but there's no sense you are falling down or even turning slightly."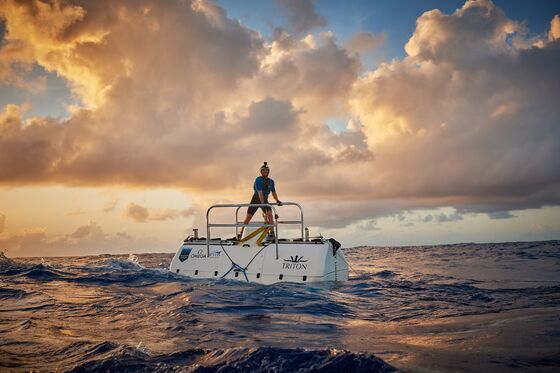 Bringing paying guests along is a way to fund and facilitate private science activities. As divers reach the bottom of the trench, they become "mission specialists," using the ship's manipulator arm system to retrieve rocks and other samples from the frigid seabed.
Of particular interest: bacterial colonies called "microbial mats" that can later be studied in labs. "Biologists are fascinated by it, because if we find life forms on other planets, it could be something like that," Vescovo says.
A special thrill is witnessing such animals as a tentacled sea cucumber or Eurythenes plasticus, a small, shrimp-like creature. "It's likely you'll see a new species," he says.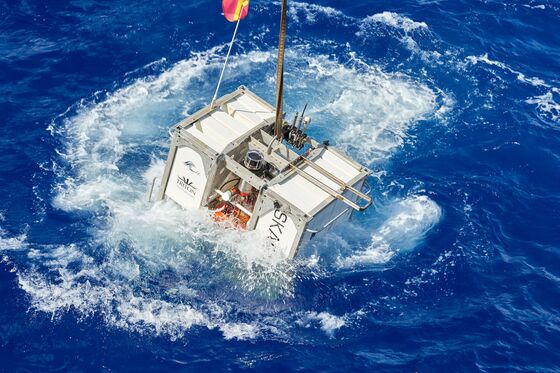 Safety, he adds, is not an issue. Participation doesn't require physical training, either, though there is a weight ceiling of 220 pounds per person. Still, the experience is intense. Passengers should prepare to be in a very confined, pitch-dark space for hours. The entire sub measures 15 feet by 6.2 feet by 12.2 feet, encasing an even smaller, spherical cockpit.
Bathroom facilities consist of special bags and bottles. As the depth gauge ticks deeper, spectral creatures drift past the three acrylic viewports, and sounds consist of radio static, whirring fans, and beating hearts.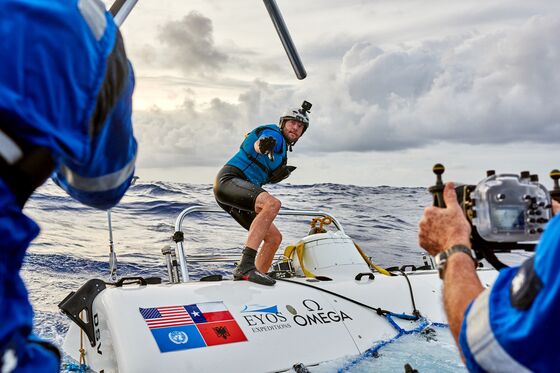 The reward comes when you take a moment to realize that "You are on the tip of the spear of exploration, on a great adventure that maximizes the capabilities of human technology," Vescovo says. "James Cameron told me to, at some point, take 10 or 15 minutes, and turn off the thrusters, and literally stop and appreciate just how deep you are and where you are. I did exactly that. I reclined in my pilot seat and ate a tuna fish sandwich and watched the bottom go by. It was awesome." Trips depart on May 15 (sold out) and May 27; email info@eyos.com to book.