European Airlines Brace for Turbulence as Summer Hopes Fade
(Bloomberg Businessweek) -- Airlines have for months been looking toward a rush of Covid vaccine introductions in early 2021 to rescue their battered industry. But European carriers counting on a bumper summer season to restore revenue and rebuild balance sheets are becoming fearful that a recovery will arrive too late for the vital travel period.
While vaccine rollouts were stoking forecasts for a 90% rebound in Europe's leisure market just a month ago, fast-spreading new viral strains are prompting people to shelve vacation plans at what should be the busiest time for bookings.
European carriers are already among the worst affected by Covid‑19. With profits heavily dependent on April through September, another lost summer could reach beyond industry stragglers and strike at leading low-cost carriers and tour operators. It could also delay a rebound in the lucrative business markets on which the biggest network airlines depend.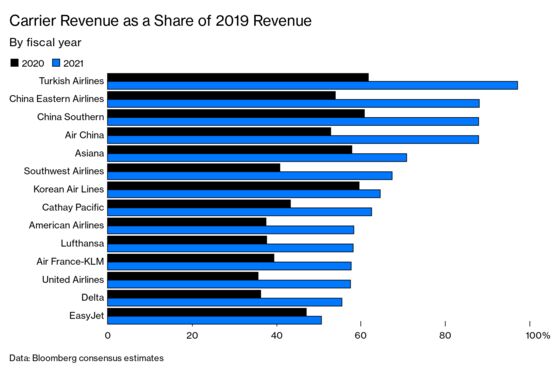 "The problem with Europe is that there are so many borders and each country has its own requirements," says Mark Manduca, an analyst at Citigroup in London. "Passengers don't know what the restrictions are or what sort of tests are required, so it's much harder to fill up planes compared with large countries such as the U.S. or China, where there are no borders to cross."
The latest blow came when Britain in January responded to its detection of a mutant viral strain and the emergence of another in South Africa by imposing mandatory testing on top of quarantines, even for those few people still allowed to travel under a new national lockdown. Seat capacity at U.K.-based airlines plunged 27% in a week, compared with declines of 10% in North America and 5% in the Asia-Pacific region over the same period, according to London-based aviation consulting firm Ishka Ltd.
The U.K. curbs were tightened further on Jan. 15, while other European nations have responded by strengthening barriers. German Chancellor Angela Merkel warned that the region's biggest economy may need to prolong its lockdown into April to stem a surge in infections.
Alexandre de Juniac, director general of the International Air Transport Association, said on Jan. 12 that the measures threaten to "shut down flying" and scuttle any recovery in demand by Easter, the traditional start of Europe's prime travel season.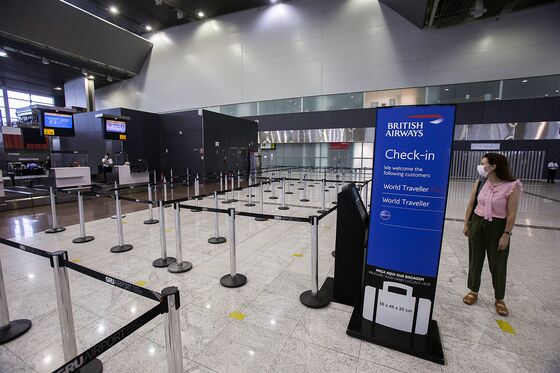 Even with the vaccine rollout's pace picking up, forward bookings are softer worldwide than in late 2020, according to IATA. That's bad news for weaker European carriers such as Norwegian Air Shuttle ASA, which is seeking to restructure to survive after filing for bankruptcy protection last year. Europe has already suffered more airline failures than any other region since the start of the pandemic, and that number could climb, according to International Bureau of Aviation analyst Stuart Hatcher.
The wider concern, though, is that another blank summer for earnings will pinch even the healthiest operators.  Ryanair Holdings Plc, Europe's biggest discount airline, has vowed to offer few flights until lockdowns in the U.K. and its home country of Ireland are lifted, while IAG SA's British Airways made a further 8% reduction to its already hugely depleted schedule, according to Ishka's analysis of data from flight-booking specialist OAG.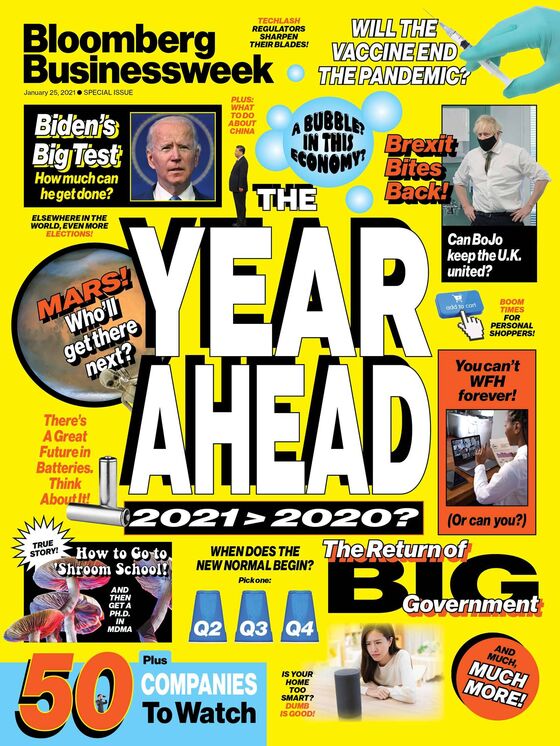 TUI AG, Europe's biggest tour operator, scrapped its last remaining winter holidays for Brits. Now it has a tense wait after committing to offering 80% of its usual flight and hotel capacity for the summer, which would require it to transport tens of millions of sun seekers to Mediterranean resorts. Meanwhile, plans by Deutsche Lufthansa AG, Europe's biggest airline, to switch idled widebody jets to a new leisure arm serving far-flung destinations such as Namibia may be in jeopardy.
Lufthansa, operating at just 25% of normal capacity, is already resigned to a slow recovery in the corporate long-haul markets in which it specializes. Still, there are hopes to restore European travel to the U.S. as the transition to a Biden administration could prompt some U.S. federal officials to replace their near-blanket ban on American travel with a looser one requiring passengers to have a preflight Covid test.
The uncertainty over the strength of summer revenue could create a scramble for cash, as carriers that borrowed money or were pumped up by state aid last year seek billions more to keep them aloft into 2022.
Wizz Air Holdings Plc, a low-cost rival to Ryanair and EasyJet Plc, Britain's biggest discount airline, in January tapped the bond market for the first time after refraining from raising funds last year, other than via government-backed loans.
Lufthansa had aimed to restructure its borrowings this year so that it could start repaying some of the more than $10 billion in state bailouts it received from Germany, which would allow it to reduce the government's hefty equity stake. Instead, it may need to raise additional financing. And Air France-KLM is likely to seek additional aid on top of $13 billion the governments of France and the Netherlands have already granted.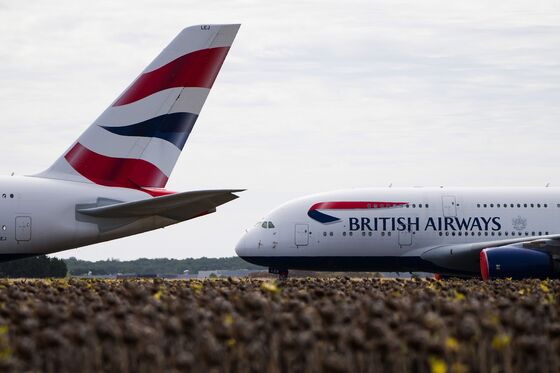 Any extended financial pain for carriers in 2021 could spread to plane makers Airbus SE and Boeing Co., which have so far avoided big order cancellations by persuading airlines to defer—but not scrap—deliveries during the pandemic. That might no longer be realistic for European carriers in the absence of even a recovery in short-haul travel.
EasyJet Chief Executive Officer Johan Lundgren says Airbus is offering it flexibility over the timing of deliveries for new aircraft ordered years earlier and adds that he's confident bookings will come racing back once Covid travel curbs ease. "We know there is underlying demand," he said by email. "Now that vaccines are being produced and administered in quantity and rolled out, people will take to the skies again."
Yan Derocles, an analyst at Oddo BHF in Paris who's covered aviation for two decades, offers a more somber assessment. "The vaccination rate within the population would have to reach 40% to 60% for travel to return to normal levels," he says. "We are very, very far from that. There is only a small possibility that traffic will revive this summer." —With William Wilkes and Tara Patel
 
Read next: The Cruise Ship Suicides Began After the Last Passengers Left