Norway Is China's Great Electric Car Proving Ground
(Bloomberg Businessweek) -- Kjell Emil Kallestad never pictured himself in an electric vehicle. But when his partner traded in her diesel SUV for a battery-powered crossover last year, the 67-year-old machine operator in Straume, Norway, followed suit. In one sense the purchases by the residents of this tiny island village were nothing out of the ordinary in the country, where EVs have caught on faster than anyplace else in the world. But what's unusual is where the two models, an MG ZS and an Xpeng G3, came from: Both were produced in China.
"It says 'Made in China' on almost everything," says Kjersti Midttveit, Kallestad's partner. "I was not afraid of that at all."
More than a dozen Chinese automakers are or will soon be exporting electric models to Europe and the U.S., and most are using Norway as a sort of proving ground. Companies including Berkshire Hathaway-backed BYD, Nio, Xpeng, and China's biggest automaker, SAIC, have all floated fleets of EVs to Western Europe's biggest producer of oil and gas.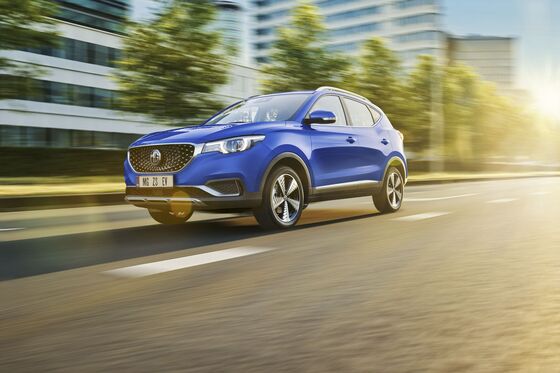 What's playing out in Norway is an experiment by companies that are both increasingly competitive at home and no longer content to stay on their own shores. So far, sales in Norway are relatively low. But the carmakers are after more than just volume. They're looking to gain experience as to what it takes to succeed in overseas markets.
"We've had a long-standing thesis that China will use battery-electric vehicles as the medium to become a significantly more powerful player in the industry," Joe Spak, a U.S. auto analyst at RBC Capital Markets, wrote in a report earlier this year. "So this bears monitoring. First Norway, then Europe, then …"
A substantial package of incentives rolled out starting in the early 1990s has put Norway on course to be the first country to eliminate combustion-engine vehicle sales. Hydropower has rendered electricity cheap, particularly relative to gas, which costs the equivalent of more than $8 a gallon. The sales tax on EVs is zero, while the fees for transporting them via ferries, parking them in public lots, and driving them on toll roads are all discounted at least 50% relative to cars that run on fossil fuels.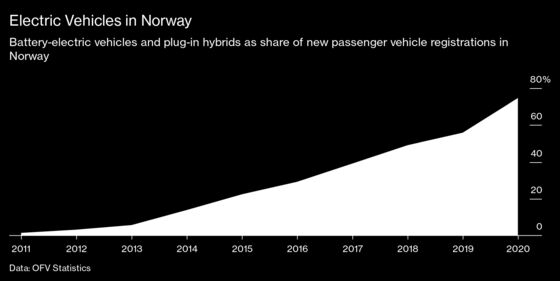 While Norway's parliament has set a nonbinding goal for new-car sales to go entirely zero emission by 2025, the Norwegian Automobile Federation's Motor magazine recently pointed out the trend line for gasoline and diesel car sales suggests this could be achieved as soon as April 2022. Of the 17,992 new cars registered in Norway in September, 13,946, or 78%, were zero-emission vehicles—a record.
Chinese automakers first harbored ambitions to sell cars in Europe in the early 2000s, with companies such as Geely Automobile Holdings, Great Wall Motor, and Chery Automobile looking to export but largely not following through. Geely has been an exception largely because of its parent's acquisition of Volvo Cars from Ford Motor Co. in 2010. "The last time China tried to sell cars in Europe, many, many years ago, it went very badly," says Christina Bu, secretary general of the Norwegian Electric Vehicle Association. "Now, they have really done the job well."
Per Roar Johansen, who lives in Uthaug in central Norway, had a combustion-engine vehicle from when he got his driver's license until March of last year, when he bought an MG produced by SAIC Motor Corp. The 32-year-old chef used to spend about 3,000 Norwegian kroner ($350) a month on diesel; now his driving cost has fallen to 500 kroner. The top-of-the-line version of the ZS crossover he bought costs about 280,000 kroner, just 60% of the price of a South Korean-built Kia Niro crossover, with more cabin space and a panoramic roof. "I'm very pleased," he says. "There's no doubt in my mind: I will go for an electric car next time, too."
The MG ZS was the first Chinese electric car to arrive in the market last year. Since then, Bu says, the number of Chinese EVs "has exploded."
"There is a lot of interest in learning, and they think it is smart to test it out in an established market," she says. "Here, they don't have to crack down on two skeptics at once: whether it is skepticism for a Chinese car or skepticism for an electric car."
Among those that quickly followed were Xpeng Inc., which delivered its first G3 electric SUVs to Norway in December. Xpeng's president, Brian Gu, left a top investment banking post at JPMorgan Chase & Co. in 2018 to help lead the carmaker to its debut on the New York Stock Exchange in August 2020. The shares have more than doubled since.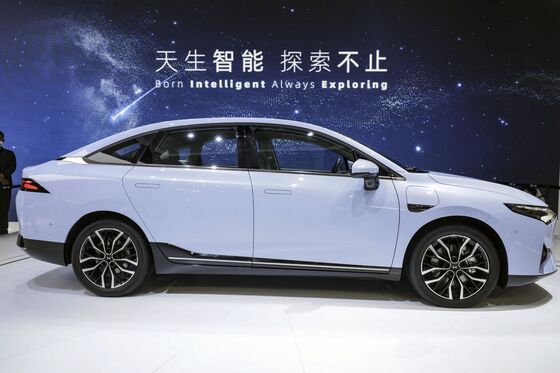 "You have to be international if you want to be a true leader in the industry, and there's no way to neglect the huge European market," Gu says. "It is a place we must fight for."
Nio Inc., which almost went out of business before a Chinese municipal government's rescue early last year, mounted an epic comeback with the help of electric SUVs that have competed head-on with Tesla Inc.'s Model Y in China. On Sept. 30 the company started sales of its all-electric ES8 model and opened a Nio House—both a sales center and clubhouse for the brand's aficionados—in Karl Johans Gate, the extremely expensive main parade street of Oslo, between the Norwegian Royal Palace and the nation's parliament. No typical car showroom, the space includes a fireplace, a library, and displays of gifts from Nio owners in China. "Here, we'll see lessons learned, and we're going to adapt the Nio processes and Nio services into other European countries going forward," says Marius Hayler, general manager of the company's Norway operation. Founder William Li has said he wants to expand next to Germany, by late 2022.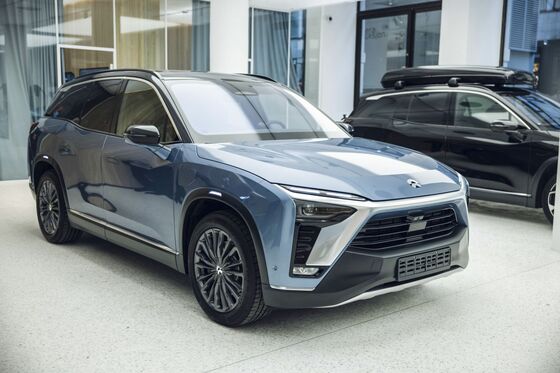 BYD Co., which attracted Warren Buffett's Berkshire Hathaway Inc. in 2008, plans to export about 1,500 of its electric Tang SUVs to Norway this year. The company is considering bringing a smaller version of the model to the Norwegian market along with one or two others by early 2023, says Isbrand Ho, the head of BYD's Europe business.
BYD has already learned that features it offers at home to its relatively younger customer base aren't necessarily a good fit for customers in Norway. "We offer, for example, technology such as karaoke in the car," Ho says. "Can you imagine a 45-year-old European gentleman driving his Tang SUV in Oslo, holding up his microphone and doing some singing? I cannot imagine that."
Strong interest in BYD vehicles has encouraged the company to consider opportunities beyond Norway, where—like almost all of continental Europe—cars are driven on the right-hand side of the road. The company plans to begin offering left-hand-traffic versions of its vehicles. Says Ho: "I guess I don't have to tell you which country I'm looking at." —With Lars Erik Taraldsen, Chunying Zhang, and Tian Ying
 
Read next: Europe's Energy Crisis Is About to Go Global as Gas Prices Soar