Get Ready for an Eye-Popping U.S. GDP Number
(Bloomberg Businessweek) -- The Covid-19 pandemic caused the deepest U.S. recession since at least World War II. Gross domestic product shrank at an annual rate of 31.4% in the second quarter. Covid-19 is infecting more than 50,000 Americans a day, the most since early August. Somehow, though, the economy has roared back. On Oct. 29, according to economists surveyed by Bloomberg, the government is likely to report that GDP rose an annualized 30% in the third quarter—also a postwar record. These graphics portray a recovery that's incomplete yet remarkable.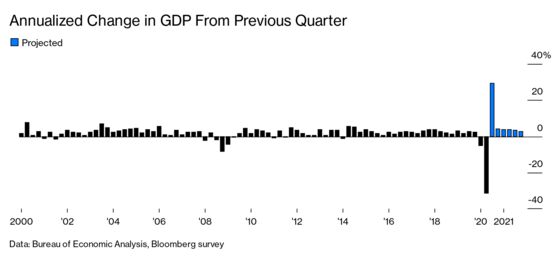 Fears that a resurgence of the virus would cause the economy to lapse back into recession are fading. Economists polled by Bloomberg predict slightly stronger-than-normal GDP growth for the current quarter and all of 2021. That should cause the unemployment rate—which peaked at 13% ① in June—to drift down to about 6% by the end of 2021, the median prediction in the Bloomberg survey. Women's participation in the labor force ② plunged in April, possibly because mothers dropped out to care for kids when schools closed, but has partially recovered.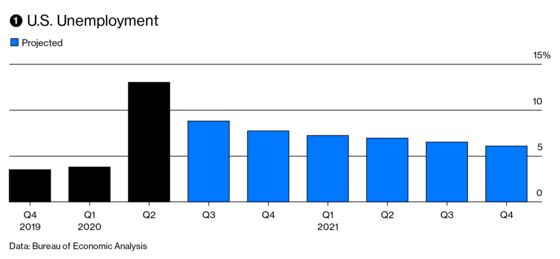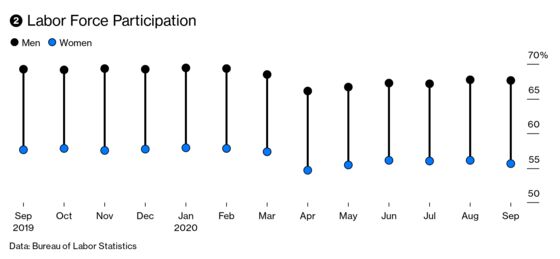 Two things explain the economy's rebound. States ended the general shutdowns that squelched growth in the second quarter. And Congress and the Federal Reserve came to the rescue with unprecedented fiscal and monetary relief.
Expectations that the recovery will continue rest on a couple of key assumptions: that states are unlikely to reimpose widespread lockdowns even if cases continue to rise, and that Congress is likely to enact fresh coronavirus relief either before or after the Nov. 3 election.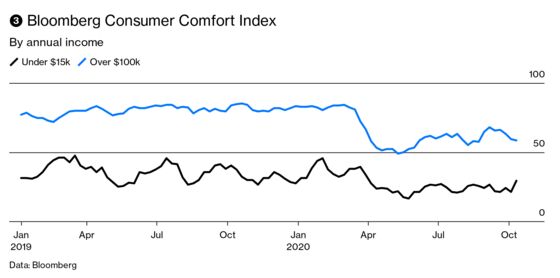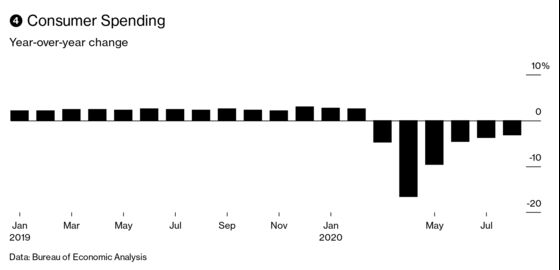 Although consumers of all income levels express discomfort about economic conditions ③, their spending ④ has risen for four straight months (though it's still down from a year earlier). The savings rate, which jumped in the spring when people were cooped up at home, has fallen now that they are out and about ⑤. Most impressive is the strength of housing, fueled partly by the lowest mortgage rates in history. The National Association of Home Builders announced on Oct. 19 that its monthly index of builder sentiment ⑥ was the highest since the index was introduced in 1985.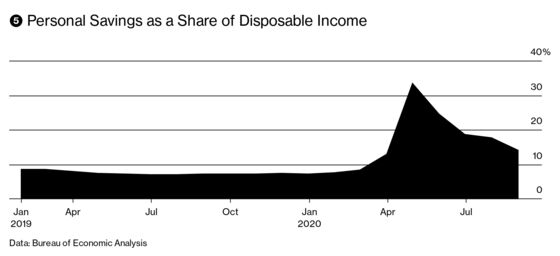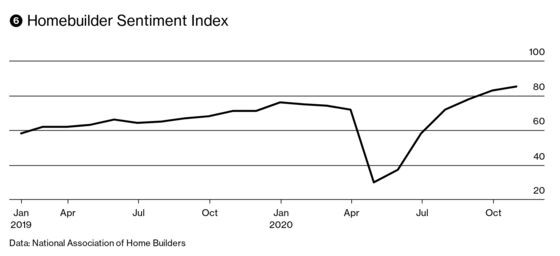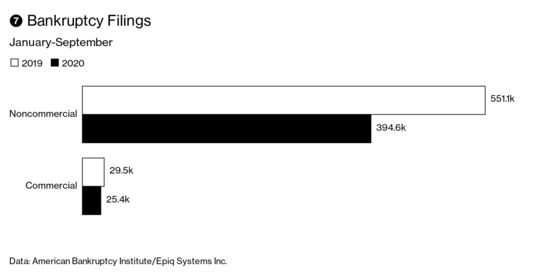 What's good for the consumer is good for business. Commercial and noncommercial bankruptcy filings ⑦ are both down from a year ago. The Federal Reserve's index of manufacturing activity ⑧ has rebounded, though it's still 6% below a year ago. Chief financial officers are more optimistic ⑨ about their companies' prospects now than they were during the 2007-09 recession, according to a survey conducted by Duke University's Fuqua School of Business.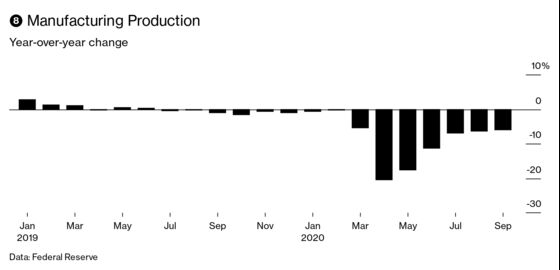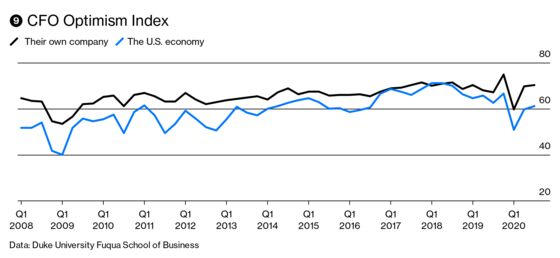 That's not to say all is well. In late September, according to the Census Bureau, about 2.5 million families with children that had been food-sufficient in March, before the pandemic, didn't have enough to eat sometimes or often in the preceding week ⑩. And families have been falling out of the middle class as Congress fails to renew coronavirus relief. But compared to the second quarter, the U.S. economy has come a long way back.