Dreams of Pot Tourism in Canada Dashed by Tough Rules
(Bloomberg Businessweek) -- The Ontario government's idea appears straightforward: Encourage investors to buy rich farmland and grow sun-drenched cannabis plants full of the compounds that get you high, treat ailments, and pack an aromatic punch. Then let them open their gates, offering tourists an experience akin to boutique wineries.
Entrepreneurs jumping on the opportunity are finding it's not so simple.
Legislation that took effect in 2019 allowing direct sales from farms is restrictive and unwieldy, and such projects are further complicated by the myriad rules governing the cannabis industry in Canada at the municipal, provincial, and federal levels.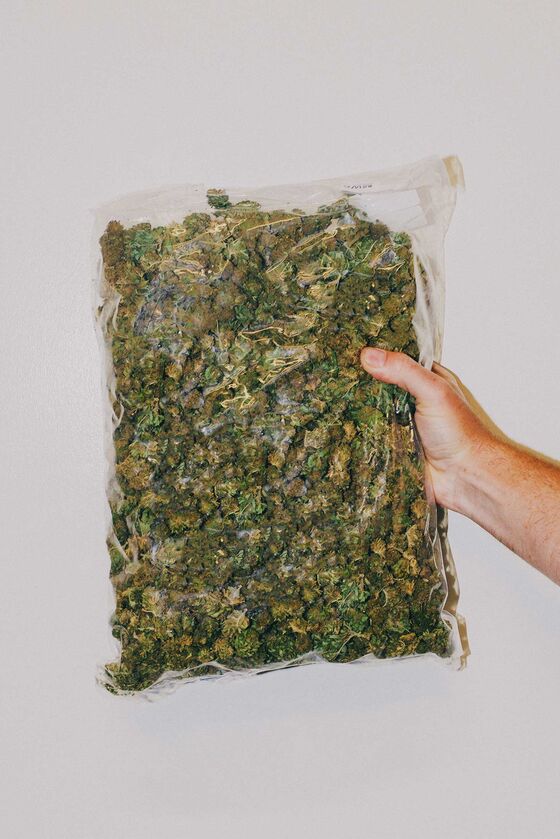 J.P. Mariwell Inc., a pot grower attempting to build a tourism business, imagines guests strolling through its fields of towering pot plants—with a guide extolling the health benefits of the various strains. The company would like to offer some of its weed harvest for sale on site, as well as bath bombs and beverages from other local producers in the bucolic region on the Lake Erie shore. Mariwell's master grower envisions a cafe, with a menu showcasing his most spectacular specimens.
Much of that is likely to remain a dream. Regulations require Mariwell's shop windows to be blacked out so minors can't see in. Tours of the fields aren't allowed under rules designed to avoid contamination. And forget a tasting room along the lines of nearby wineries: On-site consumption of cannabis isn't permitted; staff can't even sample the pot they grow. "I just wish that customers could touch it or smell it," says Theresa Robert, the company's chair and a primary investor.
Like many fledgling marijuana operations in Canada, where the cannabis industry is burgeoning, Mariwell is looking to sell its meticulously bred strains for medicinal and recreational uses. A tourism operation would be a welcome ancillary revenue stream. Mariwell is optimistic about turning its first profit this year—with about 5,000 plants growing well—on gross sales of about C$10 million ($7.8 million).
The company has raised C$5 million, which it spent on land, equipment, seeds, fencing, and security—upfront investment required before Mariwell could gain approval to sell in stores, and there's still no guarantee the provincially-run distributor will choose to stock its products. Selling from a farm shop would then require a further round of licensing. "You have to put an excessive amount of money into the business in the hopes it will be approved," Robert says.
Sensi Brands Inc. opened its farm store in a railway boxcar in St. Thomas, Ont., last week. The company fitted the car's tiny windows with one-way glass to comply with the rules prohibiting exposure of the interior. "We've created a really cool experience because our brand is Station House,'' says Tony Giorgi, Sensi's chief executive officer.
Station House is one of just three pot-farm outlets—what the province calls "farmgate" shops—that have opened since the legislation passed. The tepid interest in the business stems from the onerous rules, as investors are unwilling to jump through so many hoops, says Trina Fraser, a partner with Brazeau Seller Law. "I've had a number of clients say, 'Just forget about farmgate, we're not going to do it,'" she says.
Farmgate shops are subject to the same rules as all provincial cannabis retail stores, says Daffyd Roderick, a spokesman with Ontario Cannabis Store, the government-owned distributor in the province. OCS will continue to monitor the success of the farmgate model "and assess whether future modifications may be necessary.''
While Ontario was the first province to allow on-site stores, New Brunswick, on the Atlantic Coast, recently launched a similar program, and British Columbia, on the Pacific Coast, is developing a plan. George Smitherman, CEO of the Cannabis Council of Canada, an industry lobby group, says pot tourism will expand as growers find creative ways to entice visitors. He predicts consumers will find workarounds for consumption restrictions, such as buyers taking their purchases to nearby parks. "There's so many creative, gutsy, courageous people," he says. "These are hard-core entrepreneurs."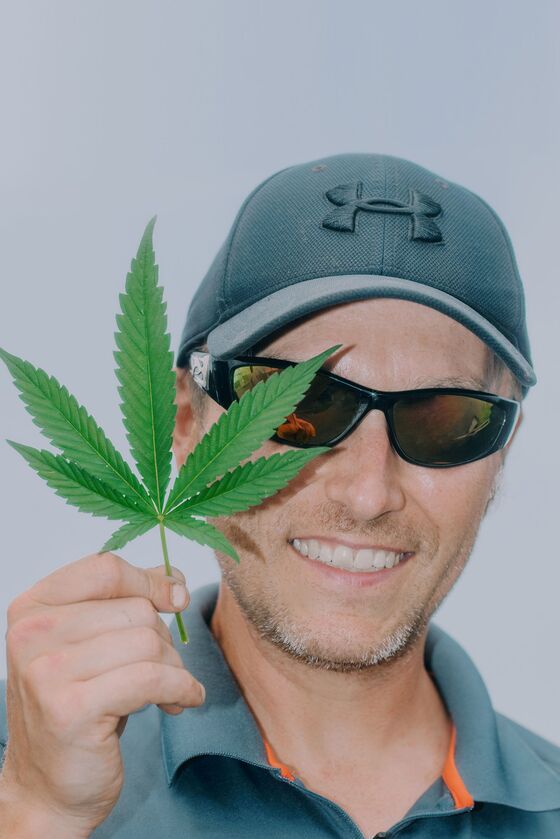 Mariwell master grower Brendon Ditmar is about as hardcore as they come. A longtime recreational user (his first teenage cannabis was a strain that tasted like Grape Crush), Ditmar has the vocabulary of a botanist and the soul of a vintner. His weed sports such names as Fresian Dew and Triple Cheese. Pineapple Upside Down Cake is going to be a star, he says, pointing to a row of two-foot-high plants.
"I'm working on some peanut butter flavors right now," Ditmar says. "A wine connoisseur will feel the exact same way I do. You see those unique characteristics and you want to bring them up. You want to have that unique profile.''
For now, weed connoisseurs wanting to check out Ditmar's work will have to make do with a virtual tour on Mariwell's website, which boasts of pot with an aroma of tropical fruit and hints of chocolate, and where the farm and its rows of plants are on full display.
 
Read next: One Food Delivery Startup's Cost-Saving Trick? Bulk Meal Orders