Science Will End the Pandemic, But the 'Exit Strategy' Needs Work
(Bloomberg Businessweek) -- Farrar trained as a physician and epidemiologist; he and Wellcome, the charitable foundation he directs, are vocal proponents of countries equitably sharing Covid medicines.
Science has given us the exit strategy. But science only really works if you then bring the benefits of that science to the maximum number of people, in the most equitable way possible and as quickly as possible. The acute worry now is, do we have the science that can get us out of this pandemic but we are keeping the science to a small group of people.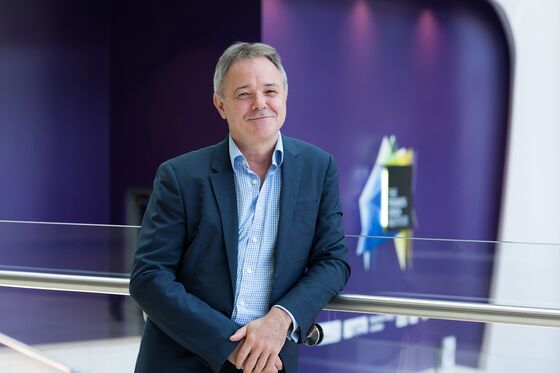 What would be the consequences if vaccines aren't shared with the rest of the world?
That would be a public-health disaster, a scientific disaster, and a moral and ethical disaster. But also it's an economic and financial disaster, because if we allow the pandemic to continue to reverberate around the world, it will allow new variants to appear and escape the vaccines. Then we're in a vicious cycle of constant pandemics from Covid‑19 that drags on for many months and years.
Why is the global Covax initiative to help poor and moderate-income nations fight Covid so important?
Every country needs access to the drugs and the vaccines, and there is a limited supply. So we need to make sure that vaccines are being produced globally—that they're made available to the vulnerable populations and health-care workers in not just rich countries, but all countries. And that's what Covax is there to do.
But what of nations that want to look out for their own citizens first?
The world is a very small place, and borders don't make any difference to epidemics. As we've seen in the U.K. and the U.S., even places we thought were strong are hugely challenged when something like Covid‑19 comes along. So appreciate that we are all vulnerable and that our best defense is to work together.