Old Golf Courses Are Being Turned Into E-Commerce Warehouses
(Bloomberg Businessweek) -- Golf has enjoyed a minor renaissance in the U.S. during the pandemic—after all, it's an outdoor sport, and it's relatively easy to keep socially distant while playing. But it's still not as hot as the warehouse boom.
As investors hunt for industrial properties tethered to e-commerce, developers are buying golf courses and converting them into space for warehouses. A languishing course is often the largest tract of unbuilt land for miles around, and there are plenty of them. As the jump in golf's popularity driven by Tiger Woods in the early 2000s fades, scores of courses are closing each year. "When Tiger came on the scene, everybody started building golf courses," says Chris Gary, executive vice president at real estate firm NAI Hiffman, who built a golf facility in the Chicago area earlier in his career. "There was a surge in interest, and they basically overbuilt."
Although the number of rounds played in the U.S. last year rose almost 14%, the sport has been in decline over the past 15 years. Today there are about 5 million fewer players than there were in 2005. And roughly 2,400 courses have closed since 2006, according to data from Pellucid Corp. and the Internet Golf Database.
That's left thousands of acres ripe for takeover. In May, Onondaga County in New York announced Amazon.com Inc. was building a $350 million distribution center in the town of Clay. The 3.8 million-square-foot facility will sit on 111 acres of land formerly occupied by the Liverpool Public Golf and Country Club, a course that closed in March 2020 after 72 years in business. Amazon has also unveiled plans to build a fulfillment center on a portion of a former course in Alcoa, Tenn.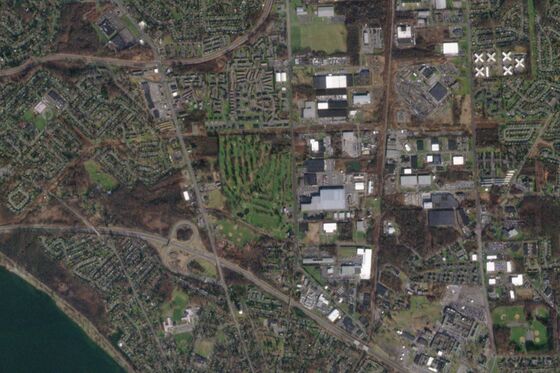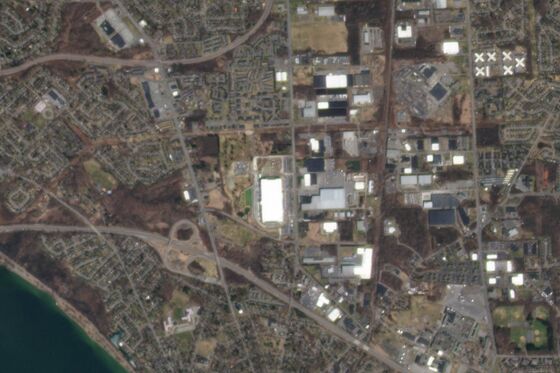 United Parcel Service Inc. plans to build a million-square-foot warehouse and distribution center in Philadelphia on land that was most recently a course. The defunct Broadmoor Golf Course in Portland, Ore., which was built in the 1930s and also closed last year, will be the site of a 345,000-square-foot industrial building that Prologis Inc. plans to erect. "With golf you're just limited to the income of the ongoing business concern," says Keith Cubba, national director of Colliers' Golf Course Advisory Services. "There's going to be a much higher yield on 200 acres of residential or commercial."
That doesn't mean conversion is always easy. Golf courses are often zoned as commercial, recreational, or open space—designations that can present challenges for industrial developers. Local opposition can also be an issue, with community leaders and nearby residents objecting to the increased noise and vehicle traffic that come with a new warehouse.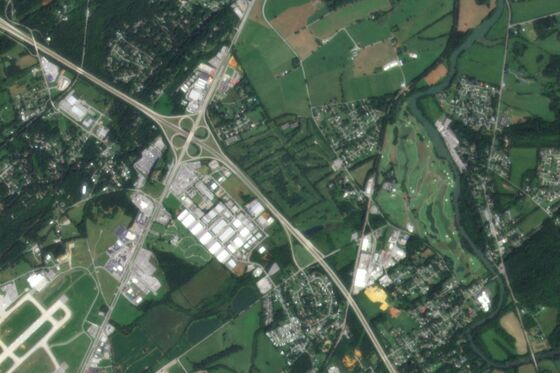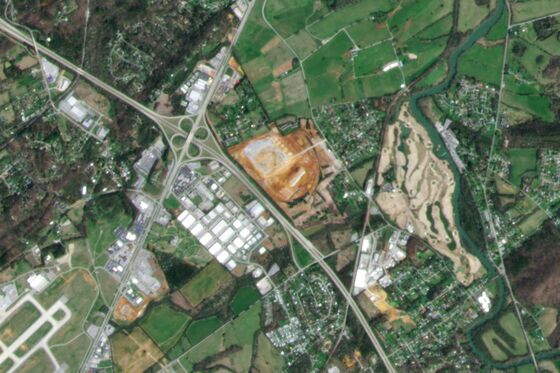 Still, developers are taking their chances. Thanks to online shopping, warehouses are booming, while other areas of the commercial real estate market have struggled during the pandemic. KKR, Blackstone Group, and Cerberus are among big investors pouring money into logistics acquisitions, betting that demand will remain strong even as lockdowns and restrictions ease. "I've been in the business for over 30 years, and finally our asset class is the most popular in the world," says Jack Fraker, head of industrial investments for CBRE Group Inc.
One reason for analysts' optimism is that the trend was in place even before Covid. Golf's pandemic resurgence may prove more temporary as other entertainment and sports options open up. Even popular courses can attract conversion interest, because that signals the surrounding area has strong economic potential, according to Cubba. If there are people able to pay membership fees, it's likely there are also plenty of businesses and affluent consumers nearby. "When a course is doing well and has the population to support it and is in a good location with great demographics, there's higher demand for other uses," he says. "Right now it's not a bad time to be in my business."