Democrats Have Power Again. Can They Wield It Without Screwing Up?
(Bloomberg Businessweek) -- In 2019, Democrats will have something they sorely lacked during the first two years of Donald Trump's presidency: power. Controlling the House of Representatives gives them oversight and the ability to subpoena to investigate the president. But it also poses a dilemma certain to divide the party: How aggressively should they wield that power in going after Trump?
A quick lurch toward impeachment could undermine the claims of Democratic candidates who pledged to forgo vindictiveness and govern responsibly. But failing to forcefully challenge Trump risks demoralizing the activists and first-time voters who gave them their majority. How the party manages its twin mandates will determine whether Democrats are able to make further gains in Congress in 2020—and achieve their ultimate goal of deposing Trump.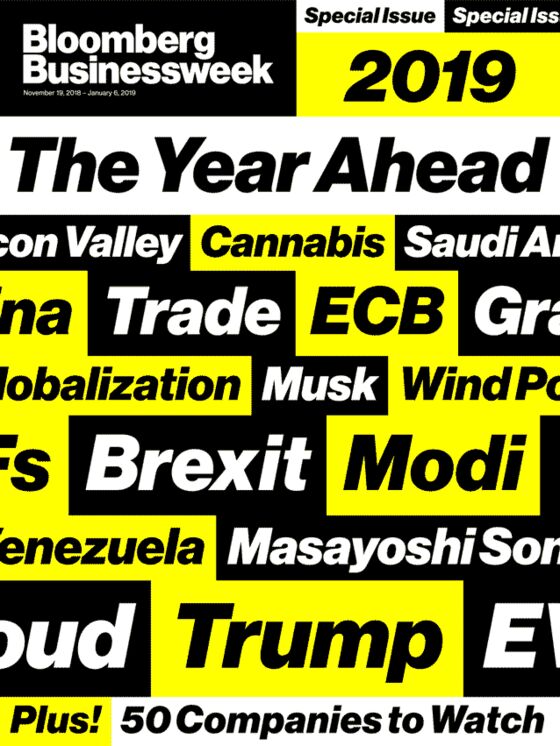 Soon, jockeying for the 2020 Democratic nomination will begin in earnest. Possible presidential contenders such as Tom Steyer, the wealthy liberal activist, have already tried to push the Democratic debate in a direction that unnerves the party's governing wing, led by likely House Speaker Nancy Pelosi (Calif.). Steyer has spent more than $100 million whipping up support for impeachment and calling party leaders such as Pelosi, who object to this strategy, "outliers." Although Pelosi knows that her caucus needs support from centrists and disaffected Republicans, who might not cotton to this message, she can do little to stop it. "You can't control the presidential candidates," says John Lawrence, Pelosi's former chief of staff. "Watching them, God knows what they'll be willing to say to edge each other out of the spotlight. These outside people have no accountability whatsoever."
Yet ignoring the intense anti-Trump sentiment Steyer and others are stoking in the Democratic base isn't a viable option for the party's congressional leadership, either. A Politico/Morning Consult poll released on Nov. 12 found that while a narrow majority of voters, 51 percent, opposes impeachment proceedings, 61 percent of Democrats want to start impeachment next year; only 22 percent are opposed.
The divide between congressional Democrats and those eyeing the White House will make legislating with Trump and Republicans even harder. As Goldman Sachs Group Inc. noted in a Nov. 5 client brief: "Despite some common ground between President Trump and congressional Democrats on the need for an infrastructure package, it will be hard for the two sides to reach a deal at a time when many of the key players on the Democratic side—including several sitting senators—gear up to take on Trump in the 2020 presidential election."
Legislative gridlock makes it even likelier that Democratic politicians will turn their focus to the president. That would only magnify the challenge Pelosi faces in trying to create a unified front for the party. Veteran presidential strategists are all too aware of the risk that an intraparty fight over the controversial president poses for Democratic chances two years from now.
David Axelrod, Barack Obama's chief strategist in 2008 and 2012, saw how trying to out-partisan a partisan field undermined his Republican opponents in both of Obama's races. "John McCain and Mitt Romney were both good general election candidates," he says. "But in order to get the GOP nomination, both had to tack right."
The temptation to throw in with the wing of the party that wants to impeach Trump at all costs will be even stronger as the field of Democratic candidates grows and presidential hopefuls compete for attention. "There will be candidates who undoubtedly think that if they get to the left of everyone else and are the most vigorously anti-Trump, then that's their ticket to nomination," says Axelrod. "The question is, if you get it that way, are you then unelectable? You still need that narrow band of independent voters who are available to both parties." For all his divisive rhetoric on immigration, Trump was to the left of other Republicans running for president in 2016 on entitlement issues such as preserving Social Security and Medicare.
Obama never faced that dilemma. But that's largely because Democrats didn't have to contend with the provocations of a Trump. Now they do. To hold him to a single term, they'll first have to address their own differences.
To contact the editor responsible for this story: Jillian Goodman at jgoodman74@bloomberg.net