Why Wall Street Is Afraid of a Digital Dollar
(Bloomberg Businessweek) -- Imagine logging on to your own account with the U.S. Federal Reserve. With your laptop or phone, you could zap cash anywhere instantly. There'd be no middlemen, no fees, no waiting for deposits or payments to clear.
That vision sums up the appeal of the digital dollar, the dream of futurists and the bane of bankers. It's not the Bitcoin bros and other cryptocurrency fans pushing the disruptive idea but America's financial and political elite. Fed Chair Jerome Powell promises fresh research and a set of policy questions for Congress to ponder this summer. J. Christopher Giancarlo, a former chairman of the Commodity Futures Trading Commission, is rallying support through the nonprofit Digital Dollar Project, a partnership with consulting giant Accenture Plc. To perpetuate American values such as free enterprise and the rule of law, "we should modernize the dollar," he recently told a U.S. Senate banking subcommittee.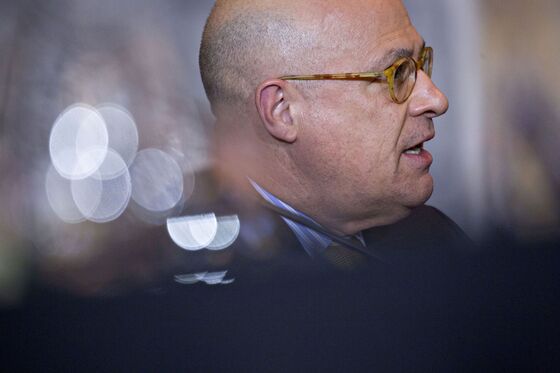 For now the dollar remains the premier global reserve currency and preferred legal tender for international trade and financial transactions. But a new flavor of cryptocurrency could pose a threat to that dominance, which is part of the reason the Federal Reserve Bank of Boston has been working with the Massachusetts Institute of Technology on developing prototypes for a digital-dollar platform. Other governments, notably China's, are ahead in digitizing their currencies. In these nations, regulators worry that the possibilities for fraud are multiplying as more individuals embrace cryptocurrency.
Steven Mnuchin, former President Donald Trump's treasury secretary, said he saw no immediate need for a digital dollar. His successor, Janet Yellen, has expressed interest in studying it. Support for a virtual greenback cuts across party lines in Congress, which will have a say on whether it becomes reality. At a hearing in June, Senators Elizabeth Warren, a Massachusetts Democrat, and John Kennedy, a Louisiana Republican, signaled openness to the idea. Warren and other Democrats stressed the potential of the digital dollar to offer free services to low-income families who now pay high banking fees or are shut out of the system altogether.
Kennedy and fellow Republicans see a financial equivalent of the space race that pitted the U.S. against the Soviet Union—a battle for prestige, power, and first-mover advantage. This time the adversary is China, which announced this month that more than 10 million citizens are now eligible to participate in ongoing trials.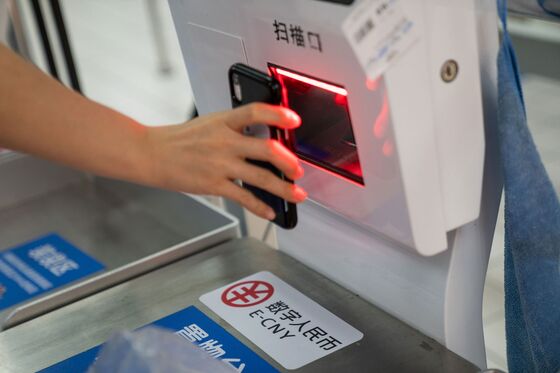 The strongest opposition to a virtual dollar will come from U.S. banks. They rely on $17 trillion in deposits to fund much of their core business, profiting from the difference between what they pay in interest to account holders and what they charge for loans. Banks also earn billions of dollars annually from overdraft, ATM, and account maintenance fees. By creating a digital currency, the Federal Reserve would in effect be competing with banks for customers.
In a recent blog post, Greg Baer, president of the Bank Policy Institute, which represents the industry, warned that homebuyers, businesses, and other customers would find it harder and more expensive to borrow money if the Fed were to infringe on the private sector's historical central role in finance. "The Federal Reserve would gain extraordinary power," wrote Baer, a former assistant treasury secretary in the Clinton administration.
Some economists warn that a digital dollar could destabilize the banking system. The federal government offers bank depositors $250,0000 in insurance, a program that's successfully prevented bank runs since the Great Depression. But in a 2008-style financial panic, depositors might with a single click pull all their savings out of banks and convert them into direct obligations of the U.S. government. "In a crisis, this may actually make matters worse," says Eswar Prasad, a professor at Cornell University and the author of a book on digital currencies that will be published in September.
Whether a virtual dollar is even necessary remains up for debate. For large companies, cross-border interbank payments are already fast, limiting the appeal of digital currencies. Early adopters of Bitcoin may have won an investment windfall as its value soared, but its volatility makes it a poor substitute for a reliable government-backed currency such as the dollar.
Yet there's a new kind of crypto, called stablecoin, that could pose a threat to the dollar's dominance. Similar to the other digital currencies, it's essentially a string of code tracked and authenticated via an online ledger. But it has a crucial difference from Bitcoin and its ilk: Its value is pegged to a sovereign currency like the dollar, so it offers stability as well as privacy.
In June 2019, Facebook Inc. announced it was developing a stablecoin called Libra ( since renamed Diem). The social media giant's 2.85 billion active users worldwide represent a huge test market. "That was a game changer," Prasad says. "That served as a catalyst for a lot of central banks."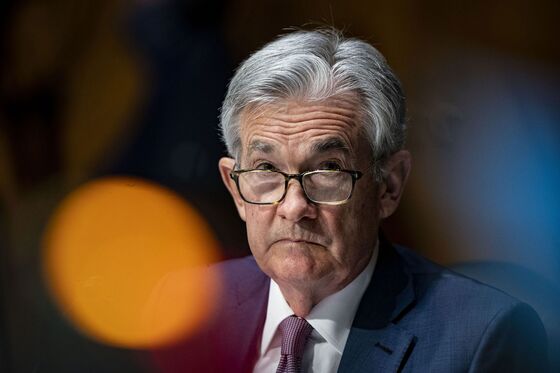 Regulators also have concerns about consumer protection. Stablecoin is only as stable as the network of private participants who manage it on the web. Should something go wrong, holders could find themselves empty-handed. That prospect places pressure on governments to come up with their own alternatives.
Although the Fed has been studying the idea of a digital dollar since at least 2017, crucial details, including what role private institutions will play, remain unresolved. In the Bahamas, the only country with a central bank digital currency, authorized financial institutions are allowed to offer e-wallets for handling sand dollars, the virtual counterpart to the Bahamian dollar.
If depositors flocked to the virtual dollar, banks would need to find another way to fund their loans. Advocates of a digital dollar float the possibility of the Fed lending to banks so they could write loans. To help banks preserve deposits, the government could also set a ceiling on how much digital currency citizens can hold. In the Bahamas the amount is capped at $8,000.
Lev Menand, an Obama administration treasury adviser, cautions against such compromises, saying the priority should be offering unfettered access to a central bank digital currency, or CBDC. Menand, who now lectures at Columbia Law School, says that because this idea would likely require the passage of legislation, Congress faces a big decision: to create "a robust CBDC or a skim milk sort of product that has been watered down as a favor to big banks."