A New Wave of Vaccines Is Coming, and They're Not All Also-Rans
(Bloomberg Businessweek) -- The Covid-19 vaccine rollout has given drugmakers the kind of brand-name shorthand usually reserved for more mundane consumer products: People talk about getting Pfizer, Moderna, J&J, or Astra much as they might reach for a Kleenex or a Popsicle. And those companies have contracts to provide billions of doses, appearing to leave little room for other entrants. So why are dozens of hopefuls still working on shots?
The answer is that while early leaders stand to book immense profits, the problem is big enough—and the continuing challenges daunting enough—to leave room for at least a few more companies. The offerings of two that got to the market quickly, AstraZeneca Plc and Johnson & Johnson, have been linked to rare blood clots, slowing their rollout. The handling requirements and high cost of the Moderna and Pfizer-BioNTech messenger RNA vaccines mean governments in poorer places would welcome a cheaper, easier-to-ship alternative. And the rise of new variants opens the door to shots that target the evolving coronavirus. "While we're thrilled with the vaccines that we have, and we're so lucky that these vaccines turned out to have such high efficacy and a good safety profile, we can improve further," says Soumya Swaminathan, the World Health Organization's chief scientist.
Including offerings from China, Russia, and India, 11 vaccines have been greenlighted for use in various countries, according to researcher Airfinity Ltd. The WHO says there are a total of 93 vaccines in human trials around the world, and an additional 184 are being studied in the lab. While there won't be demand for anywhere near that number, a handful of later arrivals have strong prospects in a market likely to see sales approaching $50 billion this year alone.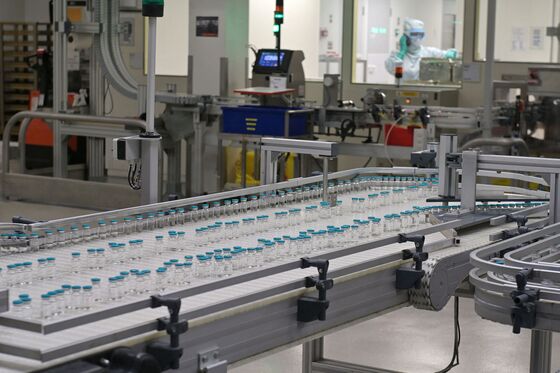 Like Moderna and Pfizer-BioNTech, CureVac—a small German company that's teamed up with automaker Tesla to make portable drug "printers"—is developing a shot based on mRNA, which turns the body's cells into tiny vaccine factories. CureVac has moved more slowly, running trials on animals and working to create a version that's stable at refrigerator temperatures, unlike the deep freeze required for the first generation of mRNA shots. Its clinical trial results are due soon, and if they're positive, CureVac has said Europe could authorize use of its vaccine by June. The company is also working with U.K. pharma giant GlaxoSmithKline Plc on a next-generation shot that would protect against multiple strains of the virus.
Novavax Inc., an American vaccine developer that's been in business for more than three decades but hasn't yet brought a product to market, has told investors that it could get U.S. Food and Drug Administration clearance by May—and it got a shoutout from President Joe Biden in a White House ceremony in April. There are strong grounds for thinking it will succeed: The company already released U.K. data showing 89.7% efficacy against Covid symptoms and is waiting for results from a larger study in the U.S. "We've got a product that is clearly at the top of the list of vaccines," Stanley Erck, Novavax's chief executive officer, told investors.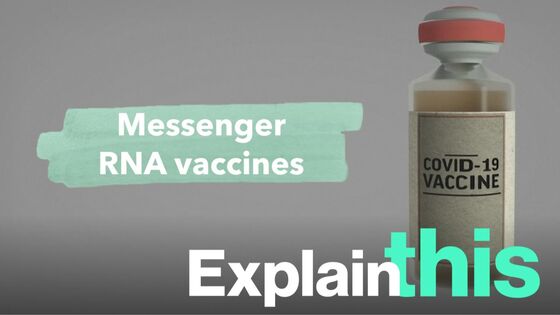 Also expected before the end of the year is a vaccine jointly produced by Glaxo and Sanofi. Their shot was delayed last year after underwhelming results in older people, showing how tricky vaccine development can be. Still, good trial results with a stronger version of the product—which relies on recombinant DNA, the technology Sanofi uses in its flu shots—would make the team a contender. And Sanofi is working on an mRNA shot with another partner that could be available by next spring. "We're learning every day," Thomas Triomphe, head of Sanofi's vaccine unit, told investors in April. "That's true for all the different vaccine types. And we're going to keep learning."
That doesn't leave much space for even later arrivals, but many companies insist they can still bring something unique to the table. Some aim to create shots proven to be effective for at-risk groups such as cancer patients. Others are developing pills, which could speed inoculation programs, or products akin to a nicotine patch that could both cheaply deliver the vaccine and measure a person's immune response to it. Valneva SE, a French company that's using an inactivated version of the coronavirus, says its approach could result in a good booster that would protect against variants that can evade more-targeted shots. And Altimmune Inc., based in Maryland, is working on a nasal spray, which it says would be more effective than shots because the vaccine would be delivered directly to the respiratory tract. "If Covid-19 becomes endemic, we're going to need yearly boosts," CEO Vipin Garg said on an earnings call. "So it really doesn't matter what vaccine people received at the beginning."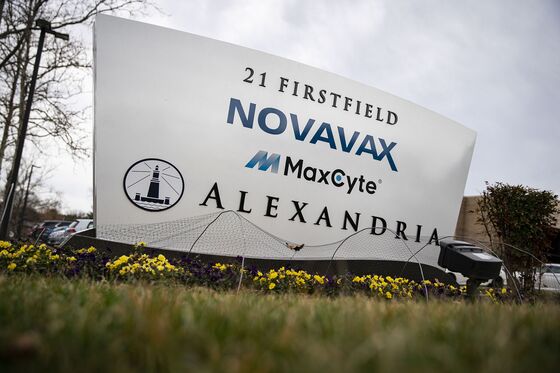 The world is still waiting for the Covid-vaccine dream: a single-dose version that's inexpensive, highly effective, easy to deliver, and presents no safety concerns. With the path out of the pandemic still unclear as variants spread and countries such as India reel from record infections, it's smart to continue work on a broad range of technologies, says Ravindra Gupta, a professor of clinical microbiology at Cambridge University's Institute for Therapeutic Immunology and Infectious Diseases. "We don't really know, longer term, what's going to be most effective," Gupta says. "The more options we have, the better." —With Suzi Ring and Cristin Flanagan