Europe's Second Lockdown Wave Risks Double-Dip Recessions
(Bloomberg Businessweek) -- It's 5:45 p.m., and a small square close to Rome's Spanish Steps is full of the sounds of alfresco diners and children playing. Twenty minutes later, all that can be heard is the scraping of metal chairs on cobblestones as waiters close up for the night, the piazza darkening as they turn off the lights.
To curb the resurgent coronavirus, Italy has locked down a few at-risk regions including Milan, while mandating milder rules for Rome and the rest of the country, including early closing hours for bars and restaurants. It's not a lockdown—yet—but for Romans it might as well be. It "feels like 2 a.m., not 6 p.m.," complains Angela Dimauro, pulling her jacket closed and her mask higher as she leaves the square.
An early-evening end to meals out isn't the Italian way, but the change is spreading across the continent. Germany is shuttering its beer taverns and eateries, and France has mandated even stricter measures. As winter approaches, Europe is locking down again.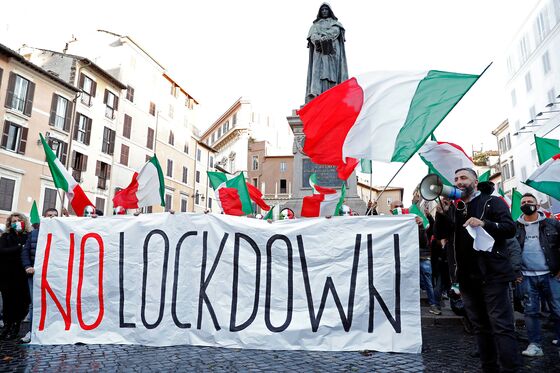 With virus cases and deaths rising at a faster rate in France, Italy, and Spain than in the U.S., governments are electing to take measures they hope will quickly curb contagion while inflicting less damage on the economy than the first wave of closures did in the spring.
As a result, restrictions are focusing on places where citizens let their guard down and open their mouths, such as bars, restaurants, and nightclubs. Switzerland, where one superspreading event was linked to a yodeling session, has banned performances by amateur choirs.
Even with closures of limited scope, the euro area is heading for a double-dip recession. Bloomberg Economics sees gross domestic product contracting this quarter, reversing a 12.7% rebound in the previous three months. Goldman Sachs Group Inc. forecasts the economy will shrink 2.3% in the final three months of 2020.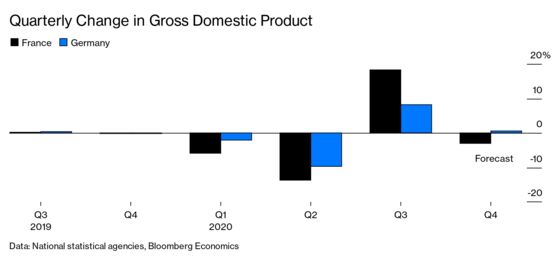 For people working in the hospitality or tourism industries, a disastrous year has just become worse. Enterprises that may have survived the first wave by downsizing, using government payroll subsidies and running down cash reserves, are facing what may be the terminal blow, even if they can access government support.
"We can't stay above water with what we're getting," says Husseyin Guleryuz, who owns a cafe called Estate Coffee in Berlin's trendy Kreuzberg district. "I still want to thank the government for all the help it's trying to provide to help us stand on our feet, but our existence is threatened if this continues." He says that while he employed six people before the pandemic, he can now afford only one. A lack of tourists and work-lunch customers has left him strapped for cash for months, and the closures that started on Nov. 2 could be the final straw.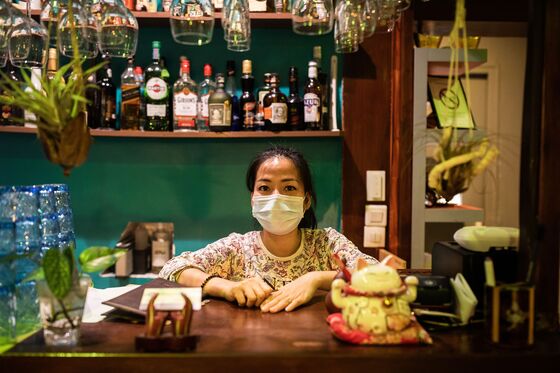 The difference with lockdown 2.0 is that factories and non-hospitality businesses are largely allowed to continue to operate. The calculation is that even though the restrictions will hurt, the damage won't be of the same order of magnitude. France's finance minister, Bruno Le Maire, estimates the curbs will cause output to sink 15% below normal levels, compared with a 30% hit in the spring.
For those establishments not under new restrictions, the sense of emergency during this lockdown may be less pronounced. VDMA, a body that represents the German machinery industry, says that while November will be "threatening," the sector can go on much as before. An October survey of purchasing managers shows the manufacturing sector firmly expanding.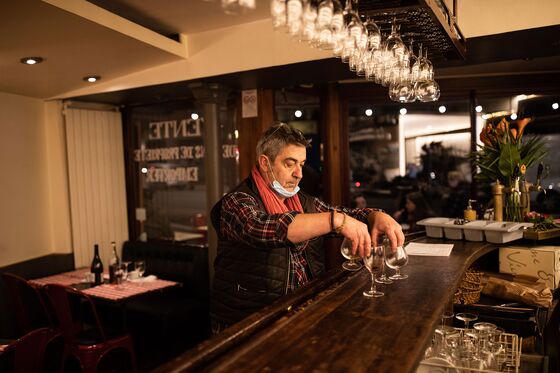 Claas KGaA mbH, a maker of tractors and combine harvesters based in western Germany, says it's used lessons from supply chain interruptions in the spring to make sure production won't be interrupted now. "Despite new restrictions, we have good orders for our products now, and all we need to do is to make sure that we can work to meet that demand," spokesman Wolfram Eberhardt says.
Even with such optimism, "lockdown light" is still a risky strategy for governments. Restaurants, bars, and catering companies are big employers, and closures have knock-on effects on suppliers and others.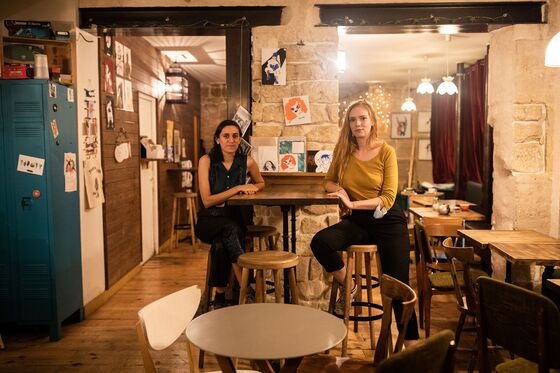 Politicians are signing off on financial aid packages to compensate owners of affected businesses for losses and to keep workers on payrolls. Germany is offering to cover as much as 75% of the revenue an establishment got in the same month last year as part of a €10 billion ($11.6 billion) package announced at the end of October. Even relatively cash-strapped Italy is readying new relief funding of at least €1.5 billion. These efforts are being supported by a European Central Bank pledge to keep borrowing costs low and add stimulus.
Governments are having to pick winners and losers as they patch up their economies on the fly, and subsidizing bankrupt industries can't go on indefinitely. Amid pandemic fatigue, discontent is building. Germany has seen anti-lockdown protests, and riots have taken place in a dozen Italian cities. In France, local politicians and businesses have defied orders to close small shops that sell items deemed nonessential during a pandemic, such as clothes, books, flowers, and toys.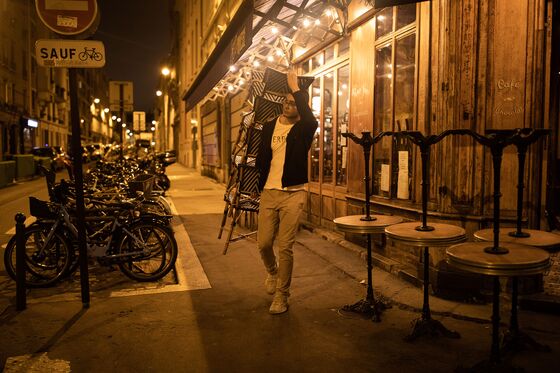 In an attempt to calm protests, the French government said it would ban supermarkets that remain open from selling those goods sold by the shuttered stores. That's led to further confusion, including a minister debating on a radio show whether toothpaste or makeup were more essential.