Fighting Climate Change by Shutting Down the Money Pipeline
(Bloomberg Businessweek) -- Johan Frijns will tell you that on his best days, he takes to the streets in the morning in jeans and a T-shirt to protest climate change, then in the afternoon dons a suit to visit a bank, where he tells executives they must do more to combat global warming.
For the better part of two decades, Frijns has sought to rein in carbon emissions by hitting fossil fuel producers where it hurts most: their cash pipeline. The way to do that, the 55-year-old Dutchman says, is pressing lenders to cut off funding to coal, oil, gas, and industrial polluters. "Banks have great leverage over their clients," says Frijns, a founder of BankTrack, a nonprofit that focuses on the role the finance industry plays in climate change.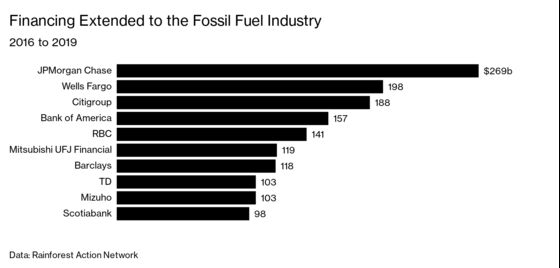 Frijns is a pioneer of a fast-growing environmental movement insisting that without restricting the flow of cash to fossil fuel producers, there's little chance the world community can meet the climate goals of the 2015 Paris Agreement. And he's had some notable successes, forcing bankers to recognize that lending to oil explorers, arranging share offerings for coal miners, or underwriting bonds for pipeline operators makes them complicit in global warming. After pressure from BankTrack and others, Dutch bank ING Groep NV and France's Crédit Agricole SA stopped financing some coal projects.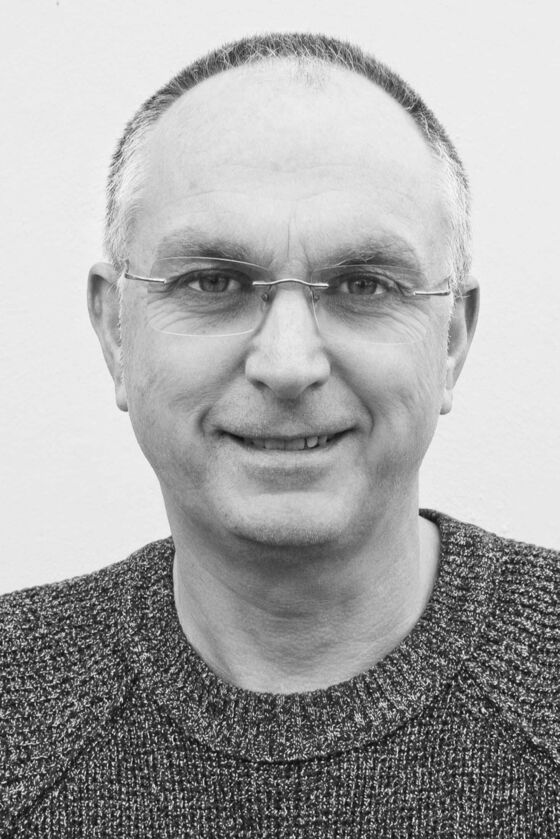 But for the people whose fortunes depend on providing that money, it's tough to walk away. In the four years after the Paris accord, major banks arranged $2.7 trillion in financing for legacy energy companies, according to a report co-authored by BankTrack. Fees those clients paid to the top 12 global financial houses doubled last year, to $4.2 billion, consulting firm Coalition Development Ltd. estimates. "If you keep funding fossil fuels, you're building up a climate problem," says Louise Rouse, a former banking lawyer who advises environmental groups such as Greenpeace.
Rouse compares today's financing of traditional energy to the complex mortgage-backed securities that banks cobbled together 15 years ago. Just as lenders helped inflate the bubble that triggered the 2008 global financial crisis, she says, the money they provide to oil and gas producers today is a primary cause of global warming. "You will have increased the systemic climate risk of not meeting the Paris goals," she says.
BankTrack has been joined by multiple organizations such as Reclaim Finance and BankFWD (founded by members of the Rockefeller family) that are pursuing similar goals. Brayden King, a professor at the Kellogg School of Management in Evanston, Ill., who studies how activists influence corporations, cautions that the groups must coordinate their actions, targeting all the major banks to ensure they maximize their clout. "Otherwise energy clients will take their business elsewhere," he says. "It will just be money changing hands. The climate problem will remain the same."
Although many climate advocates focus on divestiture campaigns, restrictions on financing have a more profound environmental impact, says Theodor Cojoianu, an assistant professor at Queen's University Belfast. Selling shares of fossil fuel producers puts downward pressure on the stock price—which can complicate getting loans—but targeting the banks that lend to them or help sell their stocks and bonds has a more immediate effect, making it harder for them to fund exploration or develop oil and gas fields. "Banks have more of an enabling role," Cojoianu says.
Some banks have restricted their fossil fuel financing, but these moves have been limited to controversial projects such as Arctic drilling and tar sands, as well as coal, an industry already in rapid decline. More recently, banks such as Barclays Plc and Morgan Stanley have said they'll calculate their carbon footprints and set timelines for zeroing out their own greenhouse gas emissions and those of the projects they finance. There's nothing wrong with zero-emissions targets, Frijns says, but they typically lack detail and the goals are too far in the future. "Net-zero is the new 'world peace,' " he says. "Everybody loves it. How can you be against banks or anyone declaring a net-zero target by 2050? But they are meaningless."
Frijns, who got his start in activism by campaigning against nuclear weapons as a teen, says the focus on the coronavirus pandemic over the past year has set back efforts to fight global warming. A major global climate summit in Scotland was delayed, activists had no opportunity to confront bank executives at their annual meetings, and talk of a green economic recovery petered out. "We lost a precious year," he says. "What would have been good enough two years ago is certainly not good enough now."
Even so, Frijns has become more optimistic since the inauguration of Joe Biden. The new U.S. president's revocation of the Keystone XL pipeline license, for instance, will spur lenders to more closely examine the potential profits or losses from energy projects and avoid those that appear too controversial, Frijns says. "That," he says, "will make banks more hesitant to fund fossil fuels."