The Chinese Tech Industry Adjusts to Beijing's New Reality
(Bloomberg Businessweek) -- For the past year, Chinese President Xi Jinping has compelled the country's internet giants to work for "common prosperity" instead of just chasing profits. Rolling crackdowns in several areas of tech have already humbled some of China's most successful companies, erasing as much as $1.5 trillion of the sector's market value in the process. While few expect the Communist Party's campaign to end up with companies such as Alibaba Group Holding Ltd. or Tencent Holdings Ltd. becoming government-owned enterprises, it's clear that a fundamental transformation is under way in the relationship among the government, company executives, and investors.
Chinese regulators aren't interested in controlling the daily operations of private corporations, according to Fergus Ryan, a senior analyst at the Australian Strategic Policy Institute's International Cyber Policy Centre, but they are looking to ensure that companies operate in line with Beijing's industrial policies. Tech companies are under new pressure to share valuable data and shift away from internet commerce in favor of core technologies that could help insulate China from being cut off from U.S. suppliers. "The direction we're moving toward is a new type of Chinese company that is neither state-owned nor private," Ryan says. "They're becoming hybrid entities that are effectively state-controlled."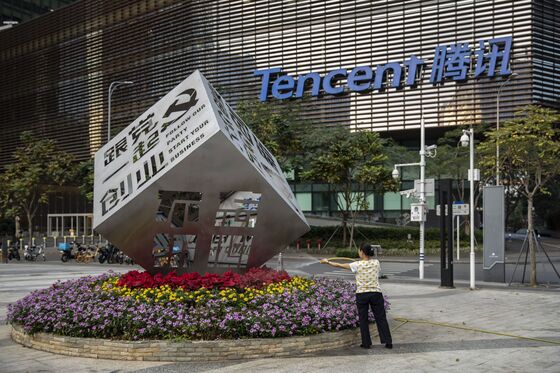 One way the government could make tech companies less autonomous is by compelling them to cede more "golden shares" to Chinese authorities, where the government makes an investment that comes with significant control over corporate decision-making. The most prominent example came in April, when three state entities took a stake in Beijing ByteDance Ltd., a subsidiary of ByteDance Ltd., which also owns TikTok. While the stake was worth just 1%, it came with a board seat and veto power over the company's operations and product offerings. Beijing's municipal government has since proposed an investment in DiDi Global Inc. Discussions about the structure of the investment include golden shares that would give state-run companies control of the world's largest ride-hailing company, Bloomberg News has reported. The deal is not certain to be completed.
Investors are feeling out how to deal with the changing circumstances. Japan's SoftBank Group Corp., one of China's biggest foreign investors, will be more circumspect, according to Chief Operating Officer Marcelo Claure. "By no means are we going to abandon China," he said in September. "We're just going to be more cautious."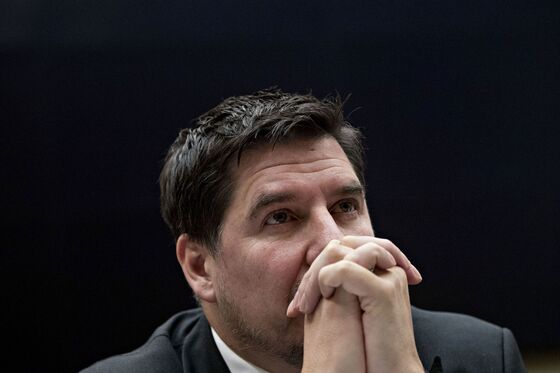 One Canadian pension fund specializing in Chinese technology investment has frozen all new funding for the country's internet companies this year, citing regulatory risks, according to a fund manager there. A Hong Kong-based private equity investor says her fund is still in talks with tech startups, but the bar for investment has become very high and her firm is considering shifting away from internet companies. Instead, she's writing more checks for businesses in sectors such as chips or cloud computing. Both investors requested anonymity for themselves and their businesses to discuss politically sensitive matters.
Tiger Global Management and IDG Capital, who hold stakes in once high-flying education technology startups including Zuoyebang and Yuanfudao that have been subject to harsh regulatory action, now have less clear paths to cash out. A spokeswoman for Tiger declined to comment. IDG didn't respond.
Some observers worry that the crackdown could deter innovation and weaken China's economy. Digital businesses accounted for more than one-third of gross domestic product in 2020.
Optimists foresee more of a shift in the industry than a decline. Venture capitalists pumped $85.3 billion into Chinese startups in 2020, up from just $5.9 billion a decade earlier, according to market research firm Preqin. While much of that went into internet companies such as group-buying pioneer Pinduoduo Inc. and ByteDance, there's evidence of a recent increase in investment in companies that appear less likely to attract governmental attention. Venture firms invested $5.4 billion in hardware startups across Greater China during the first half of the year, according to research firm PitchBook. That's more than the $5.1 billion invested in all of 2020 and almost quadruple the $1.4 billion invested in 2016.
Limiting financial opportunities in the internet sphere will help to channel the country's brightest minds toward more fundamental technological research, says Lillian Li, a former venture capitalist and founder of the tech-focused newsletter Chinese Characteristics. That shift will help reduce dependence on U.S. suppliers—a key priority for Xi and his government.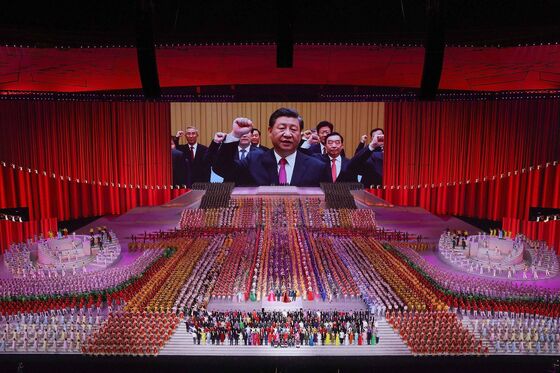 In the short term, the government's campaign is causing entrepreneurs to consider major changes. One Beijing-based startup founder, who asked to remain anonymous because of fear of reprisal, says he's pivoting his business to focus on smart-home devices. He says he thinks it's "impossible" that another platform company as large as Alibaba will emerge from China in the next decade.
Other business owners say party officials have repeatedly called them in to remind them of Beijing's priorities. Entrepreneurs held a wide range of views about how a crackdown would affect the sector, according to Ted Mo Chen, an education technology entrepreneur based in Shanghai. But even those who saw the need for reform were surprised by the scope and harshness of the crackdowns. "It's impossible to be gleeful when the companies that you have built for years, sometimes even decades, get eviscerated," he says.
On Oct. 18, Xi told a meeting of Communist Party officials that he'd invest in strategically important technologies like semiconductors and artificial intelligence while continuing to strengthen regulations on internet companies. But a year into its campaign to rein in tech, there are also signs that his government is softening aggressive policies in advance of next year's Party Congress, a twice-a-decade leadership reshuffle at which Xi is expected to secure a precedent-breaking third term. The government has also been careful to say it will continue to support non-state-owned businesses.
China's growing hostility to powerful private-sector tech companies probably shouldn't have been a shock, says Frank Tsai, a lecturer at the Emlyon Business School's Shanghai campus and founder of Shanghai-based consulting firm China Crossroads. China used free markets and lax oversight to reach a certain level of prosperity, he says, but has been consistent in its conviction that it would control how such prosperity was managed. "Today's turn toward socialism is not the aberration," says Tsai. "The freewheeling 'capitalism' of the reform era was." —With Colum Murphy, Peter Elstrom, Tom Hancock, and Hema Parmar
 
Read next: Chinese Electric Car Companies Fill Norway With EVs to Test West's Appetite