China Tightens Grip on Homegrown Fintech Firms After Ant Debacle
(Bloomberg Businessweek) -- In late 2020, as Jack Ma's Ant Group Co. prepared for a $35 billion initial public offering, many outside China wondered if the country's financial technology giants were becoming a global competitive threat to U.S. and European banks and payments companies. Ant's Alipay app, used for everything from hailing cabs to investing, had already rewired financial services in the world's second-largest economy. There was just one problem: Inside China, policymakers were growing uneasy about the sudden dominance of their homegrown superstars.
Ant's IPO was suspended at the last minute on Nov. 3 after Ma was summoned to speak with regulators. The sudden focus on Ant was a surprise to a lot of investors, but since early 2017, Beijing has been on a campaign to defuse risks in China's $53 trillion financial system. (It's also wary of executives who get very rich, powerful, and outspoken. Ma has been all three.) Regulators have already clamped down on peer-to-peer lenders, overleveraged conglomerates, and embattled regional banks. The Ant episode was a sign that they've trained their sights on the fast-evolving world of fintech companies, which until recently have benefited from a light regulatory touch.
The upstarts are now rushing to shore up their capital, mulling how to restructure their businesses, and bracing for more turbulence as industry watchdogs examine everything from lending practices to banking partnerships to data privacy. The call for tightened oversight comes from the very top. President Xi Jinping urged financial regulators to "dare to" master their supervisory role, according to a commentary by an official at the China Banking and Insurance Regulatory Commission, published in November in the Communist Party mouthpiece People's Daily.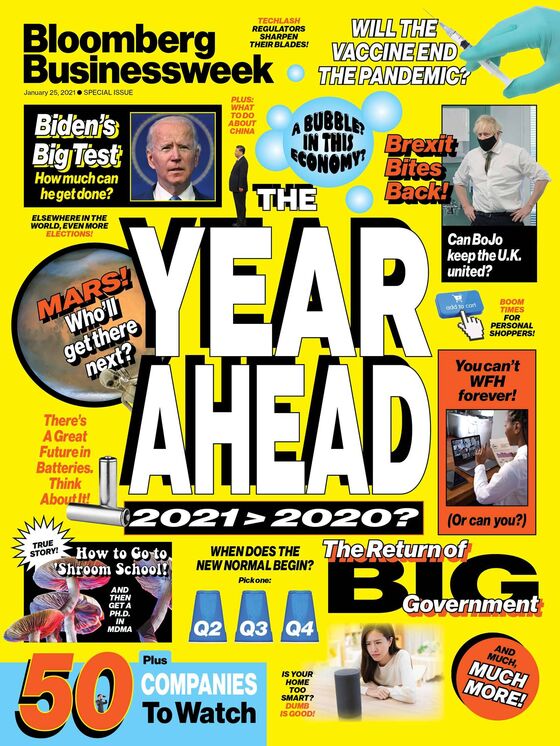 The government seems particularly focused on the online lending industry, where Ant was the biggest player and issued 2.1 trillion yuan ($324 billion) of loans as of June. Ant has now been told to overhaul its business. People familiar with the situation have said it's planning to fold its financial business—wealth management, payments, insurance, and lending—into a holding company that will be supervised more like a traditional bank. Ant's businesses could also be subject to more stringent capital requirements, potentially curbing its ability to expand at the pace of the past few years.
Anyone who's skeptical of authorities' determination should look no further than China's peer-to-peer sector. Once touted as an innovative way to match savers with cash-strapped borrowers, the industry prospered with more than 5,000 lending platforms at its peak, attracting upwards of 50 million users and processing 3 trillion yuan of transactions a year. The industry became plagued with fraud and defaults. Regulators swooped in starting in 2018. By November 2020, none of the platforms were running, leaving investors with more than $122 billion in unpaid debt. Some of the companies behind the platforms managed to reposition themselves to focus on consumer lending.
The peer-to-peer debacle was a painful lesson for regulators not to wait too long. Ma, who never dabbled in peer-to-peer, attempted to draw a line between the sector and his empire during his famous speech at the Bund Summit in Shanghai in November. "We cannot dismiss internet technology's contribution to financial innovation simply because of what happened to P2Ps," he said.
Regulators moved ahead with crackdowns anyway. Part of the reason could be because of Ant's huge user numbers, the scale of its loans, and the influence it holds over China's money flows and financial plumbing. In its IPO prospectus, Ant said it was No. 1 in most of the sectors it set its eyes on, making itself an easy target. Before the stock sale was suspended, the company's estimated value was four times larger than Goldman Sachs Group Inc.'s.
Regulators have said they will increase scrutiny on monopolistic practices, particularly in online payments, triggering concerns about potential forced breakups of companies that have used their access to consumers' phones and data to push into finance. Similar to Ant, platforms backed by technology giants such as Tencent Holdings Ltd. and JD.com could also need to increase their capital based on draft rules. If something went awry, regulators worry it could undermine financial and social stability. "Fintech is a winner-takes-all industry," Guo Shuqing, China's top banking regulator and party secretary of the central bank, said at a December conference. "With the advantage of data monopoly, big tech firms tend to hinder fair competition and seek excess profits." That's about as clear as a warning can get for fintech to trim its sails. —With Lulu Chen and Jun Luo
With assistance from Bloomberg