China Is Counting on Consumers to Bolster the Recovery
(Bloomberg Businessweek) -- While much of the world was under stay-at-home orders on the first day of 2021, Chinese moviegoers packed into cinemas to watch the romantic comedy Warm Hug and the drama A Little Red Flower, generating the country's biggest New Year's box office on record. The 545 million-yuan ($84 million) splashed out on movie tickets was the latest sign that household spending in China is above pre-pandemic levels, mainly thanks to the country's effective suppression of the coronavirus's spread.
That's good news for China's economy, as consumption has accounted for the bulk of growth in recent years, and for companies such as Nike Inc., which reported its China sales soared 24%, to $2.3 billion, in the most recent quarter—the first time they've topped $2 billion.
Shifting the economy away from investment in housing and industry and toward consumer demand is a key objective for China's leadership, as it continues to tweak the development model to deliver continued growth, though with not as much debt. President Xi Jinping introduced the term "dual circulation" last year, signaling a renewed push to build a stronger domestic market to insulate China from the threat of rising global protectionism. In December the top leadership of the Chinese Communist Party used the phrase "demand-side reform" for the first time, confirming that policies geared toward allocating a greater share of national income to households will be a priority in the Five-Year Plan that runs from 2021 to 2025.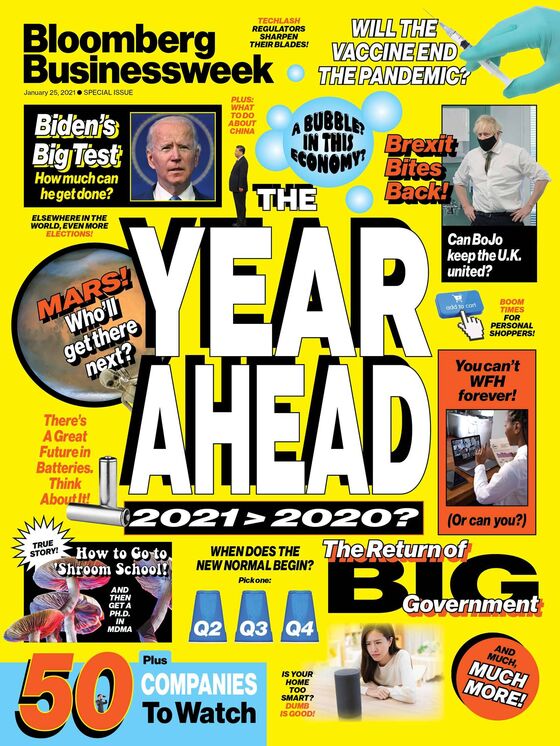 Tilting the economy toward consumers was never going to be easy: Even before the pandemic, growth in household consumption was running 0.5% below that of gross domestic product. But the task has been made more difficult by China's unbalanced coronavirus recovery. During widespread shutdowns in the first quarter of 2020, Beijing provided relatively little direct support to households even as tens of millions lost their jobs, focusing instead on keeping businesses afloat.
While industrial production quickly surpassed 2019 levels after the country emerged from lockdown, overall household spending has lagged. The economy as a whole grew 2.3% last year, but per capita household spending declined 4%, according to official statistics.
As it did elsewhere, inequality spiked in China as a result of the pandemic. Higher-paid professionals able to work from home felt little impact in terms of income, and many saw their wealth increase as a result of a surge in home prices early in the year.
One Chinese characteristic of the K-shaped recovery was that while spending on everyday consumer goods fell 0.1% in the first three quarters of 2020, sales of luxury goods were on course to rise 48% for 2020 as a whole, according to the consulting firm Bain & Co. "The polarization trend in consumption mirrors the polarization of household incomes and is expected to continue even after Covid ends," it said in a December report.
That a wonky term like "demand-side reform" has been elevated to the status of buzzword raises expectations that China's ruling party will do more to tackle inequality. The leaders "see the consumption problem is more serious than before," says Gan Li, director of the Survey and Research Center for China Household Finance at China's Southwestern University of Finance & Economics. To fix that, he says, Beijing must enact policies to promote a more even distribution of income, such as raising the tax on capital gains tax and channeling more public spending into health care and pensions.
One big reason China boasts one of the world's highest savings rates is that its citizens can't count on the government to care for them as they age or if they get sick. So building a more robust social safety net is seen as key to boosting disposable income and furthering Beijing's goal of building a market for the more sophisticated goods it wants China's companies to produce.
But redistribution can be difficult, even in a country ruled by self-described communists. Beijing has delayed the implementation of a property tax for more than a decade partly due to a pushback from elites.
Chinese households accumulated assets equivalent to 6% of annual consumption in 2020, according to Morgan Stanley. Ernan Cui, an analyst at Gavekal Dragonomics in Beijing, expects they'll be more willing to spend down their savings now that the job market has largely recovered. "Chinese consumers can do better on their own partly because they have saved money," she says.
Consumer sentiment was still shaky as of the third quarter, though, when an index of household confidence in future income produced by China's central bank was down 4% from a year earlier. Spending in categories such as public transportation and tourism remains below pre-pandemic levels, a sign the threat of new coronavirus clusters is still making consumers cautious. This month a resurgence of cases led northern Chinese cities to impose new lockdowns.
A crucial test for the consumer recovery will be the Lunar New Year in February. In normal times hundreds of millions travel cross-country and families fill up restaurants during the holiday period. Cui isn't holding out much hope that this one will be a blockbuster, like Jan. 1 was for cinemas, because authorities are recommending people reduce travel. "I think that the consumption will still be lower than before the pandemic," she says.