Didi Crackdown Shakes Foundations of Chinese Ride-Share Industry
(Bloomberg Businessweek) -- China's sudden removal of Didi Global Inc.'s ride-hailing services from app stores in the country has spooked riders and drivers while energizing rivals who see a rare opportunity to chip away at a leader holding 90% of the market.
Four days after Didi's initial public offering in the U.S. on June 30—the second-largest ever for a Chinese company—China's cybersecurity regulator told app stores to remove Didi, saying an investigation had uncovered problems with the way it collects and uses personal information. The move was the latest escalation in China's effort to rein in powerful tech companies, which has already generated significant uncertainty about how freely they'll be able to operate.
It could also mean big changes to the country's ride-hailing industry. With 377 million annual active users and 13 million drivers providing 25 million rides each day in China, Didi is a vital part of the nation's transportation infrastructure. The company has paid more than 600 billion yuan ($93 billion) to drivers since 2018, mostly in China. The service continues to function for existing customers, but new ones can't sign up, and it's not clear how the situation will evolve.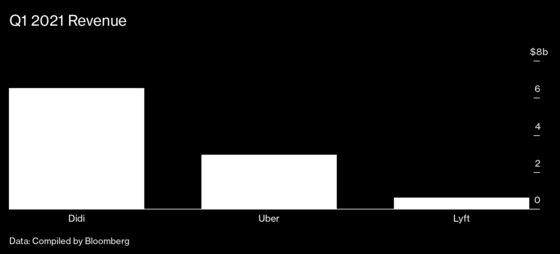 Didi's dominance has left the industry vulnerable to disruptions to its key player. Drivers, many of whom work part time without full employee benefits, fear a loss of income, while riders are worried about being left stranded. "Without Didi on the table, the rebalance of supply and demand could be confusing and take a long time," says Tony Wang, a frequent rider.
Sheng Gang, who drives for Didi in Shanghai, says orders have fallen by about 30% since the announcement of the probe. Didi's prices fluctuate with demand, and Sheng says he's been able to count on making about 1.5 times the normal rate during evening rush hours. That increase evaporated since the ban, another sign of weak demand.
Didi has now twice warned of "adverse impact" to its operations from the app store removals. Representatives for Didi declined to comment.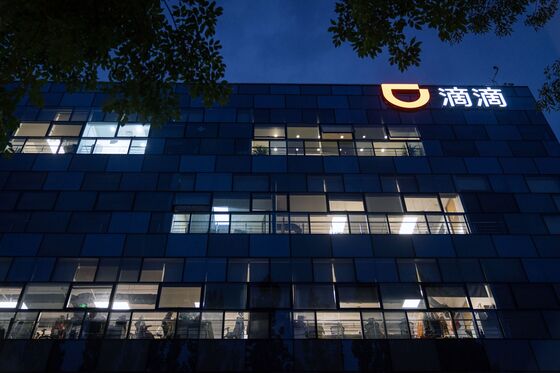 Downloads for rivals such as Caocao Chuxing and Dida Pinche have spiked on Apple Inc.'s China App Store, in some cases more than doubling, according to research firm Sensor Tower.
Even before the security flap, rival services had been trying to poach Didi users with lower fares. They've also been texting drivers promising incentives, including cash giveaways. The e-commerce and delivery service Meituan—which faces its own antitrust probe—offered a weekly bonus of as much as about $500 for drivers who complete a certain amount of orders and more than $100 as a referral bonus, according to a text message sent to drivers seen by Bloomberg News.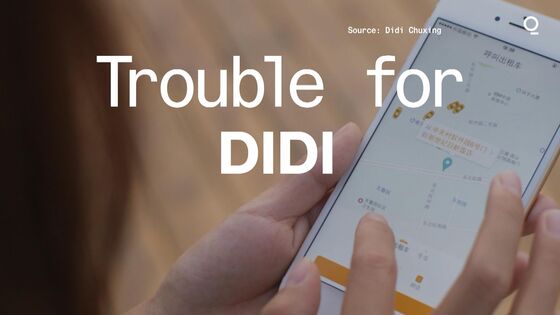 Loyalty to Didi doesn't run deep among drivers, who complain that pay has gotten worse as it's consolidated its power. "It's simple for us drivers: Whichever platform offers the most money, we go ahead and drive for that," says Sheng. Riders are similarly flexible, willing to take whichever ride-hailing platform seems to work best. "It's not like we are going back to hailing randomly on the street," says Weilin Chen, a 24-year-old student in Beijing. —Zheping Huang and Bihan Chen, with Jun Luo, Yuan Gao, Coco Liu, and Winnie Zhu
 
Read next: Tesla's Fall From Grace in China Shows Perils of Betting on Beijing