Key Ingredient of Luxury Skin Cream Yields $11 Billion Fortune
(Bloomberg Businessweek) -- Zhao Yan built most of her $11 billion fortune selling cosmetics giants a chemical they can't live without. Now she hopes to become even wealthier by going directly to the masses with the compound—hyaluronic acid, or HA—in her own line of skin-care products. "We can compete with the top brands in the world," says Zhao, 54, chairwoman of Bloomage Biotechnology Corp., which makes about half the global supply of HA.
While the human body naturally produces the compound, cosmetology pros say an extra dollop a day can do wonders for skin tone, texture, and firmness. For years, the likes of L'Oréal, Estée Lauder, and Shiseido have used HA in moisturizers that can cost $100 or more for a tiny jar, but recently the stuff has started popping up all over the place. Allure magazine's Readers' Choice Awards for 2021 included Laneige lip balm, Wander Beauty face mask, and Neutrogena face serum—all infused with HA. Harper's Bazaar in February called it "the ingredient you're seeing everywhere." A month later, Elle's U.K. edition told readers HA "holds the key to smooth, flawless and hydrated skin."
Bloomage, which has developed special fermenters to bring down the cost of manufacturing HA, makes hundreds of variations used in skin creams, medications, and more. The company is now moving beyond its behind-the-scenes role and selling branded goods, first in China and soon in Europe and the U.S. In 2017, Bloomage acquired Revitacare, a French company that researches and produces HA-based compounds. And Bloomage is redoubling efforts to market its in-house skin-care brand, Biohyalux, which offers HA creams, masks, and gels for as much as 60% less than competing products from global producers. "We have strong technology to support innovation, and we know how to talk to our customers," Zhao says.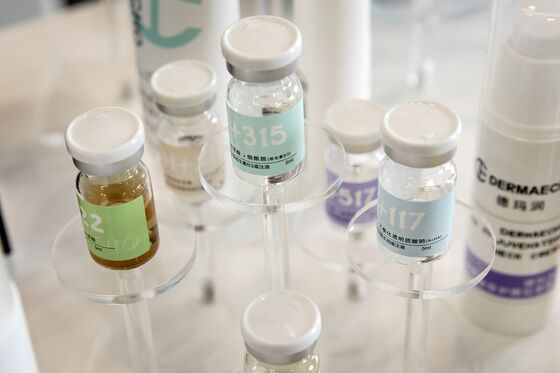 Boosted by soaring demand for HA, Bloomage has become a top performer among midsize Chinese companies. After founding an investment firm in 1989, Zhao in 2001 began working with a biotechnology startup in Jinan, a five-hour drive south of Beijing, that soon changed its name to Bloomage. Since the company's 2019 listing in Shanghai, its shares have more than quintupled as investors seek to capture a growing share of China's $30 billion medical cosmetology market. Last year, Bloomage earned 623 million yuan ($97 million) on revenue of 2.6 billion yuan, up 40% from 2019.
Social media influencer Austin Li featured Bloomage in his "Hot Chinese Brands" series, and half of the company's revenue last year came from skin-care products, up from just over 10% in 2017. Bloomage will benefit as Chinese consumers, who once reflexively chose foreign products, shift their allegiance to local alternatives, says Amy Jin, beauty analyst at researcher Mintel. "It's a great time for domestic producers to ramp up," she says. "Consumers are now willing to look into the technologies you have even if you aren't an established global brand."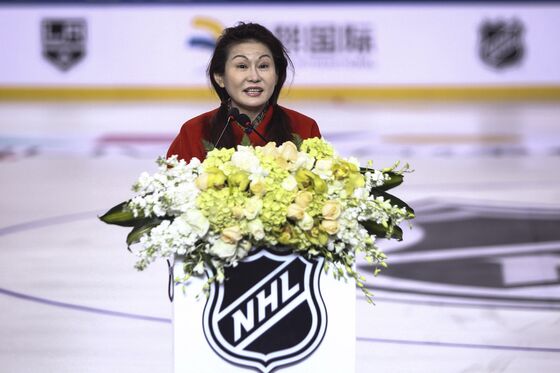 Zhao plans to expand the market by pitching HA for consumer goods far beyond skin creams. Last year, Bloomage introduced it as a lubricant in noncosmetic products such as condoms, and during the pandemic it developed HA-laced hand sanitizers to soothe skin chapped from obsessive scrubbing. After China approved HA as a food ingredient in January, Bloomage launched bottled water and chewy candies infused with the compound, and it's exploring other ideas such as its use in yogurt and probiotics—though some question the scientific rationale for using HA in so many places. Gabriel Chiu, a plastic surgeon in Beverly Hills, says that while HA is "the gold standard" in treatments doctors inject into the skin, he sees little value for it as a food ingredient. "When you're ingesting something, it's going to be broken down by your stomach acid," Chiu says. "It doesn't seem likely that it would still be in a usable form."
Zhao disagrees, citing research she says proves oral use can spur the body to secrete more of the compound. And she says that after ingestion, some HA molecules make their way to various organs where they can ease inflammation and keep the skin moist. Her goal is to continue discovering new ways to utilize the stuff—and to keep giving consumers more reasons to spend money on Bloomage's offerings. "We're a leader in showing the world how to use HA," Zhao says. "With our technology and innovation, we're creating products that really work."—Daniela Wei, Claire Che, and Bruce Einhorn
With assistance from Bloomberg