China Built the World's Largest Gambling City. Can It Keep Growing?
(Bloomberg Businessweek) -- Since Macau opened its doors to Las Vegas operators 16 years ago, annual revenue at the Chinese territory's casinos has surged tenfold, to $33 billion, making it the world's largest gaming locale. But the luck of casino operators in the former Portuguese colony—the only place where gambling is legal in China—may be running out.
The profits are still climbing and are forecast to hit a record next year, but the rate of growth is expected to slow in 2019 as well-heeled gamblers pull back amid an economic slowdown in China. New Asian hot spots such as Japan are poised to become more formidable rivals. And there's uncertainty about how the Trump trade war will affect license reapprovals for American operators Las Vegas Sands Corp., MGM Resorts International, and Wynn Resorts Ltd., whose current Macau licenses start expiring from 2020 to 2022.
"We are not seeing a rosy picture for 2019, as Macau's business depends on China's economy and policies so much," says Andrew Lo, executive director at Suncity Group Holdings Ltd., the publicly traded unit of the gambling hub's biggest junket operator, which runs exclusive gaming rooms in casinos, where it extends credit to wealthy gamblers. "If next year we can still have some growth, it's already good news for us."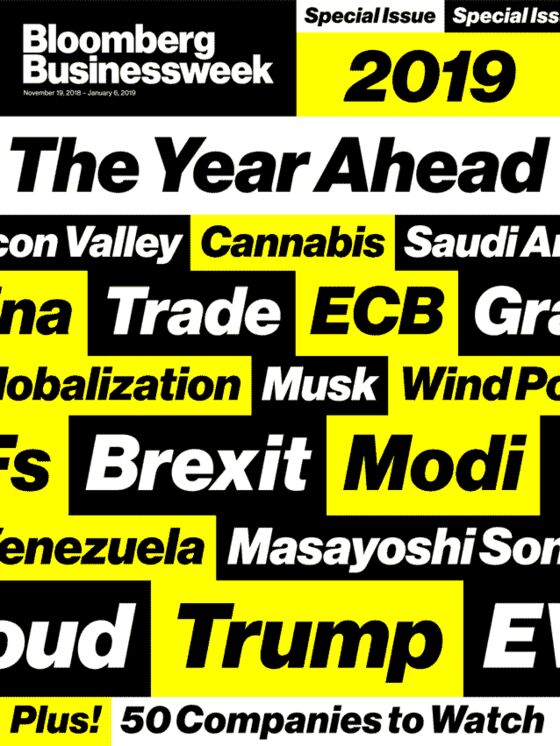 The wealth and businesses of Chinese high rollers tend to be closely connected to the mainland's property and stock markets, both of which are in a downturn. Analysts surveyed by Bloomberg forecast on average that Macau's gaming revenue growth will slow from 19 percent in 2017 to 14 percent in 2018. They predict an even sharper drop to 5 percent in 2019.
A growing source of the industry's profits is the number of mass-market tourists, who spend on the entertainment and food that are increasing as a portion of casino operators' business there. Few new attractions and casino investments in Macau have been announced this year as companies remain uncertain about the gaming licenses, called "concessions" by the local government.
Only six operators hold gaming licenses in Macau. The licenses for SJM and MGM will expire in March 2020, and those of Sands, Wynn, Galaxy Entertainment Group, and Melco Resorts & Entertainment run out in June 2022. The companies didn't respond to requests for comment.
Macau's government has said some details of the bidding procedure will be announced by the end of this year. Government officials have said casino operators will need to bid for licenses again and renewals won't be automatic.
"We are confident that Macau still has great potential to attract more tourists and gamblers," says Hoffman Ma, deputy chairman of Success Universe Group Ltd., which has invested in a casino operated under SJM Holdings Ltd.'s gaming license. "But in the next one or two years, Macau operators are unlikely to make investment decisions in Macau, as the license bidding process is still unclear. It's too risky to invest with concerns on whether the business can continue in two or three years," Ma says.
American casino companies may be particularly vulnerable. "The trade war has increased the risks for the U.S. operators," says Ben Lee, a Macau-based managing partner at Asian gaming consulting firm IGamiX. That American companies hold half the licenses in Macau "already does not sit well with Beijing," he says.
Some executives are taking a more optimistic view. MGM Resorts Chief Executive Officer Jim Murren says he doesn't believe U.S.-China tensions will affect Macau's licenses. "It's not for me to say, but I believe that Macau is a very unique economic engine for China and the Macau government, and I just don't see it playing heavily into a global trade narrative," he says.
Carlos Lobo, a Macau lawyer and gaming consultant who's advised the government, says he expects applicants to be treated fairly, regardless of their nationality—particularly if they focus on projects with long-term returns to the city. Yet "if operators try to play international politics in Macau, they may get into trouble," he says.
Meanwhile, money is already flowing into smaller hubs such as Vietnam and the Philippines and newer locales, including Japan, where lawmakers this year approved a landmark bill legalizing casinos. More junket operators, including Suncity Group's Lo, are expanding their operations to Vietnam and other locations amid the uncertainties in Macau.
Although the first casinos in Japan aren't likely to open until 2025, the country is already expected to become a major rival to Macau and possibly lure away some Chinese tourists. "I'm mostly worried about Japan—and even the Macau government now seems to be acknowledging that," Lobo says. "I think the Philippines, Vietnam, and South Korea are somewhat complementary to Macau, but Japan is a direct competitor."
During China's Golden Week holiday in October, Mary Wang, a tourist from northeastern China, reflected on some of the caution looming over Macau. After winning her bet at the poker table, she and her friends decided to leave before gambling more. "It's fun that we are together to gamble a little, but not too much," says Wang, who says she runs her own business on the mainland. "Now China's market condition is not very good—not so easy to earn back the money if you lose too much." —With Lisa Du
To contact the editor responsible for this story: James Ellis at jellis27@bloomberg.net, Anjali Cordeiro